Features
Supported Features
We are here to help companies and individuals create professional iPhone and Android applications at an affordable price. Using app.net is really easy. You can start creating native iPhone and Android applications right away. Choose a project library, easily edit and format your content, then add pictures and multimedia files.
Chat
Basic peer to peer chat functionality along with an ability to share images have push notifications, and in-app notifications.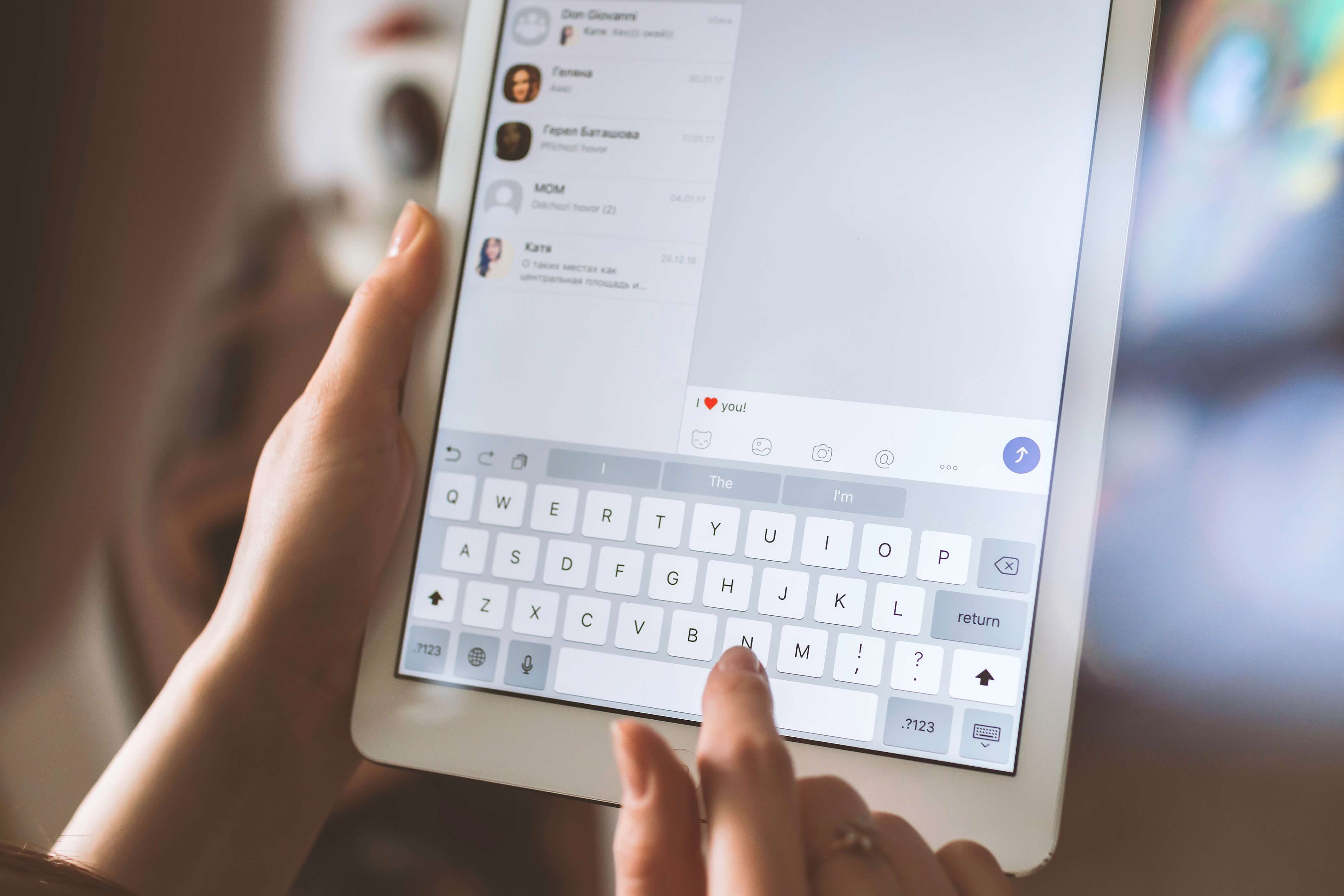 Catalog
A list of the contents arranged according to any of various systems.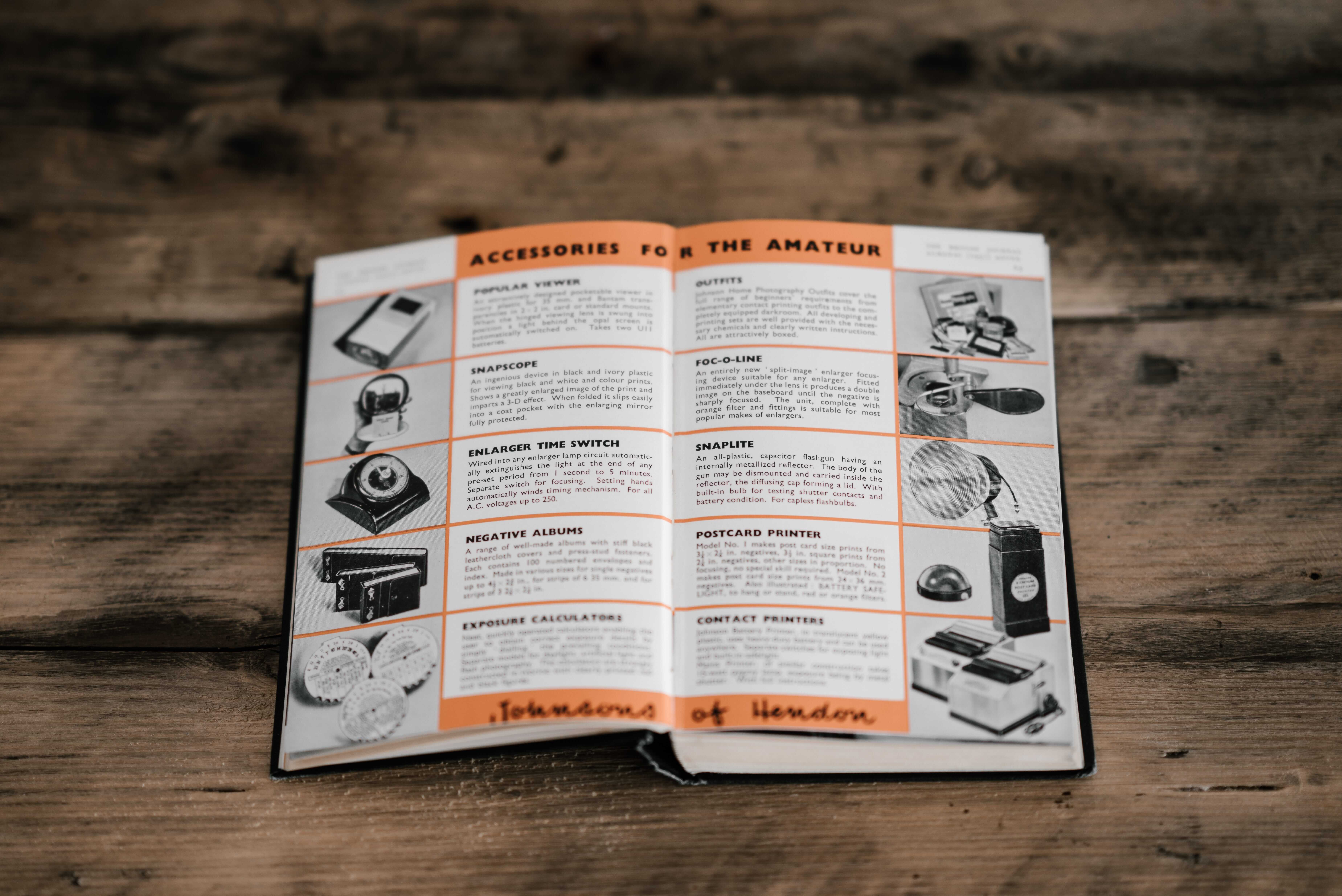 Community Forum
Lets users engage in discussions.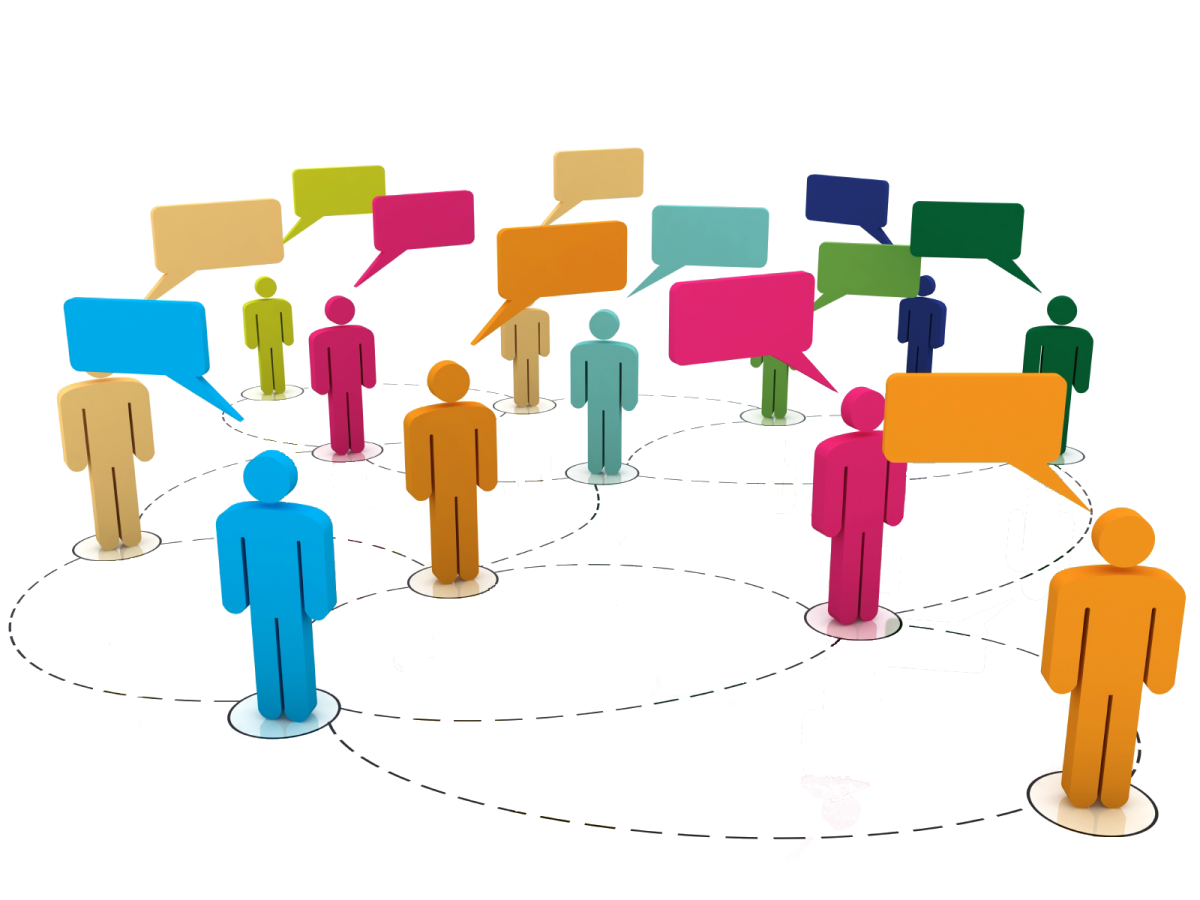 Custom Form
Allows the users to have a custom form with custom fields.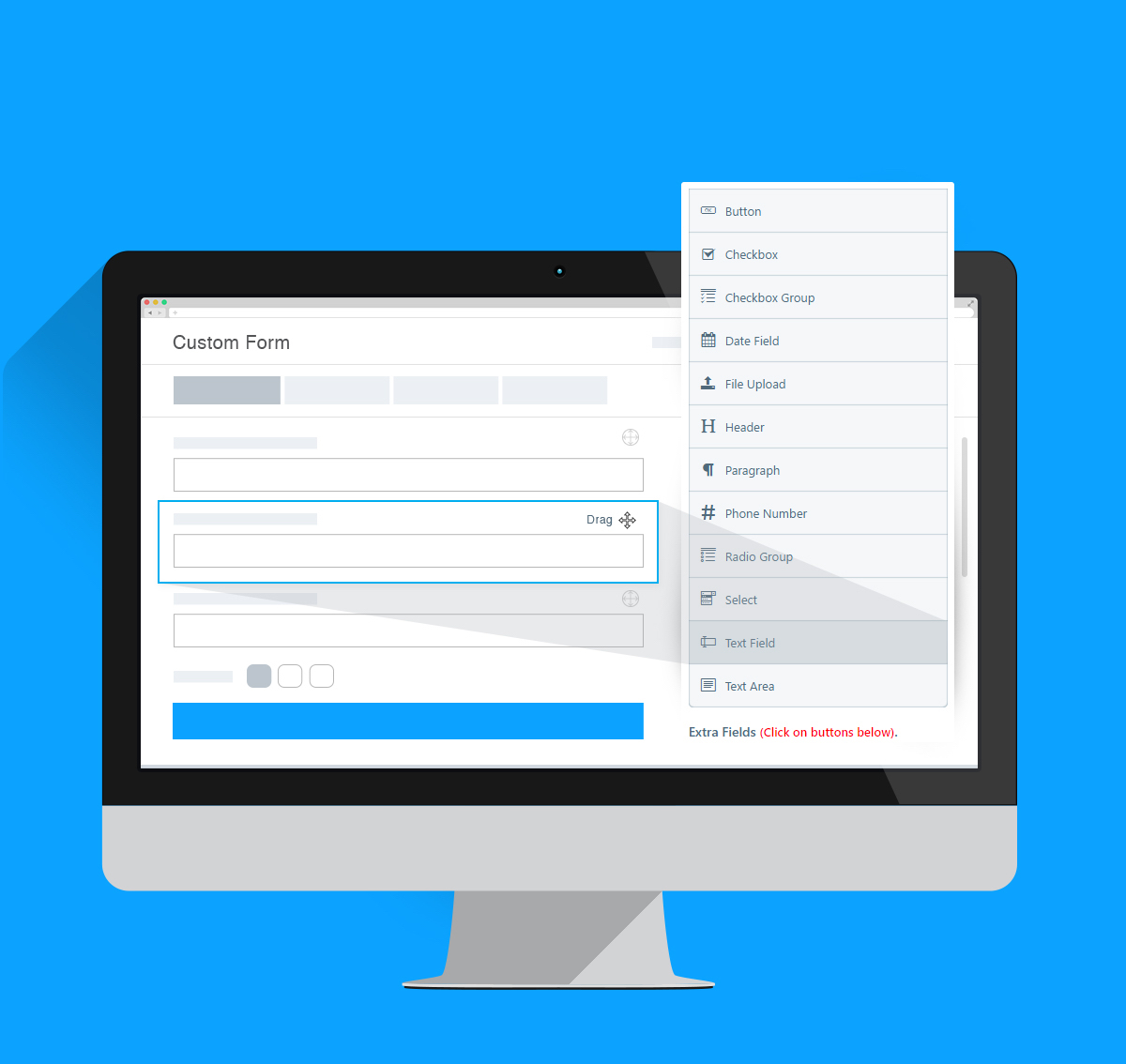 Blog Importing
A feature to import blog content from Blogger, Wordpress, Tumblr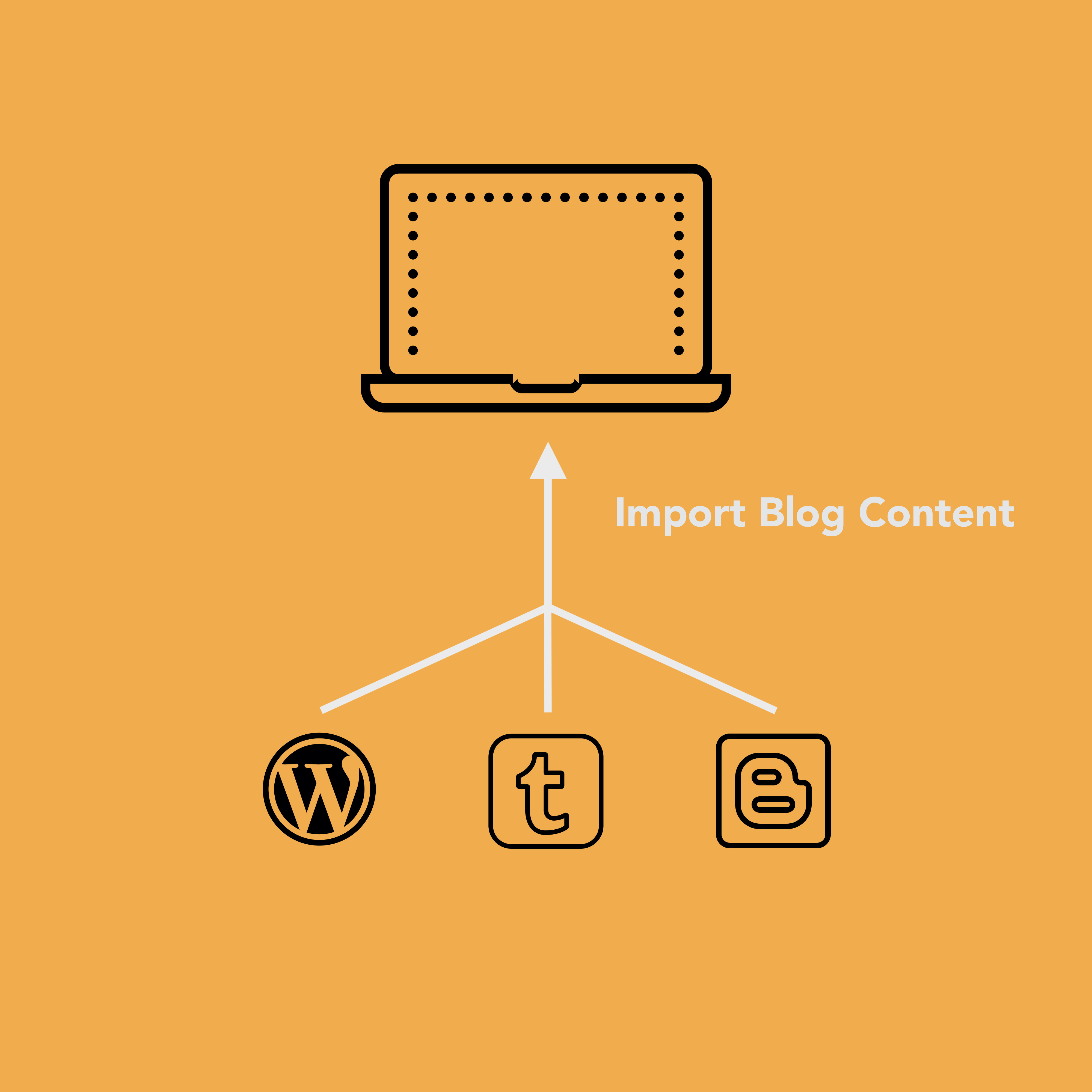 Multiple Files Uploading
Support for upload of multiple files - photos, videos, and documents.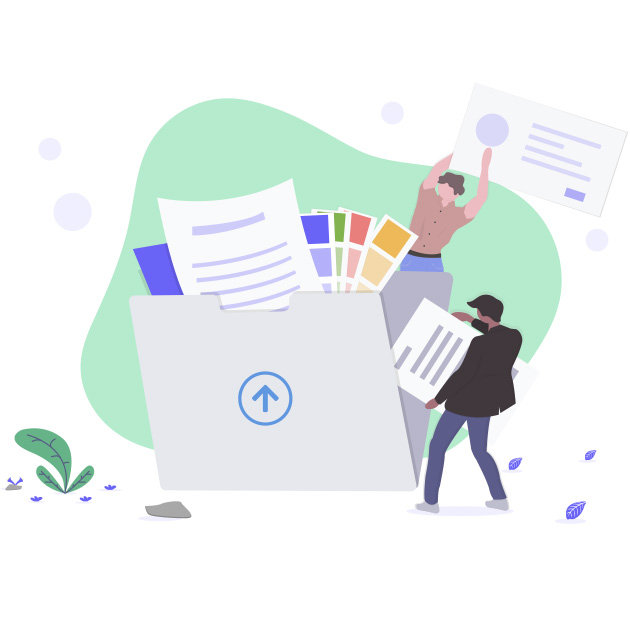 Wordpress Content Exporting
A feature to export content to Wordpress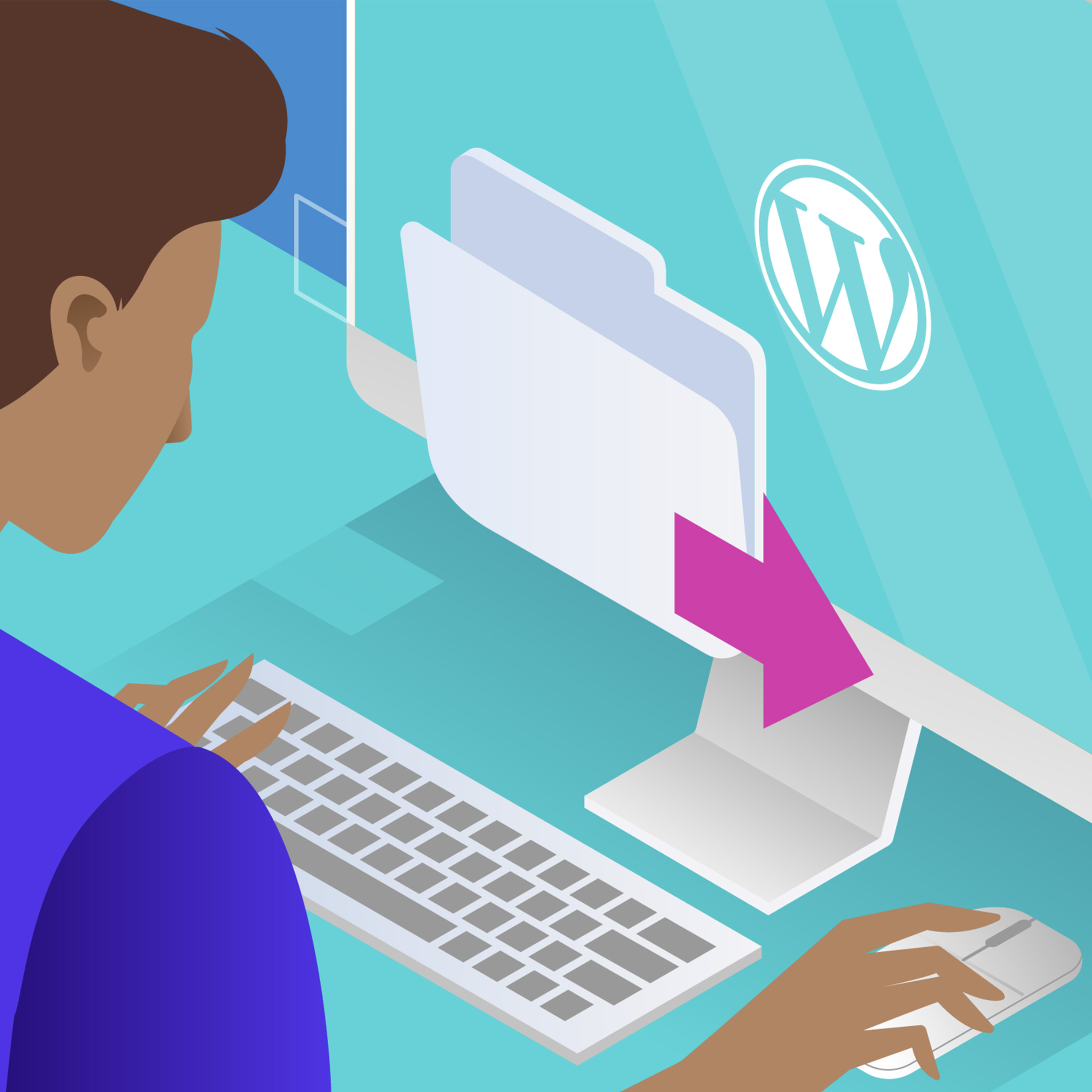 Content Flag
Ability to flag inappropriate content.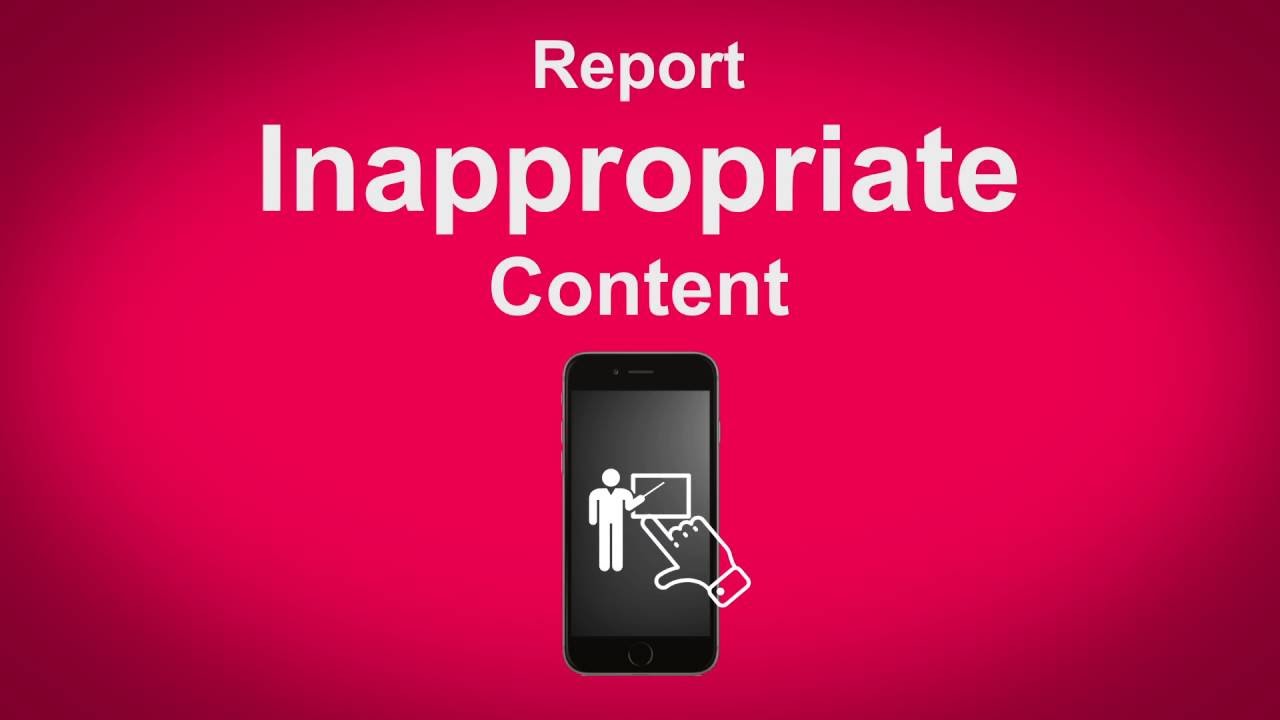 Content Moderation
Content Moderation is the practice of monitoring and applying a pre-determined set of rules and guidelines to user-generated content to determine if the communication (a post, in particular) is permissible or not.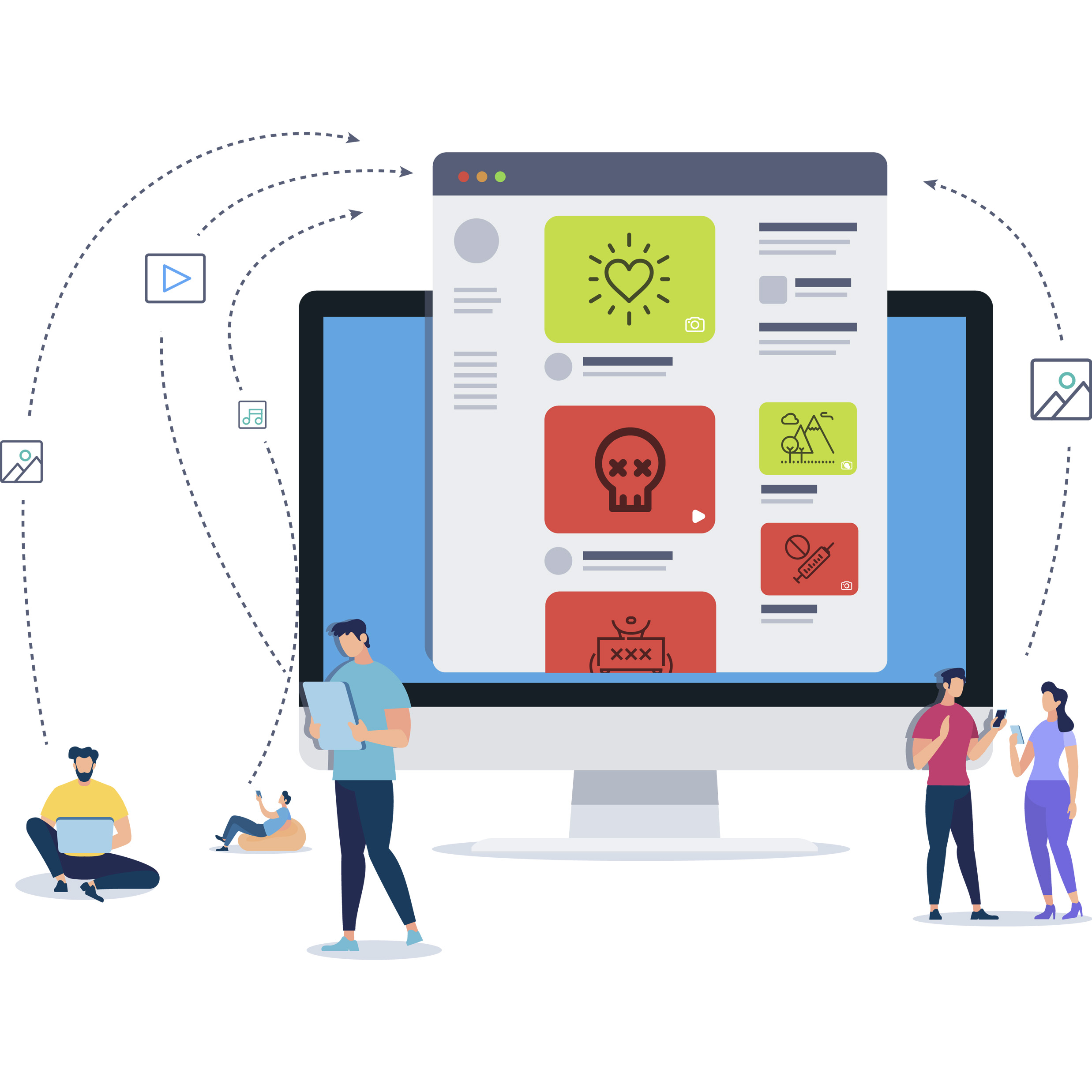 Data Import/Export
Allows the users to Import/Export data from CSV, JSON, XML files.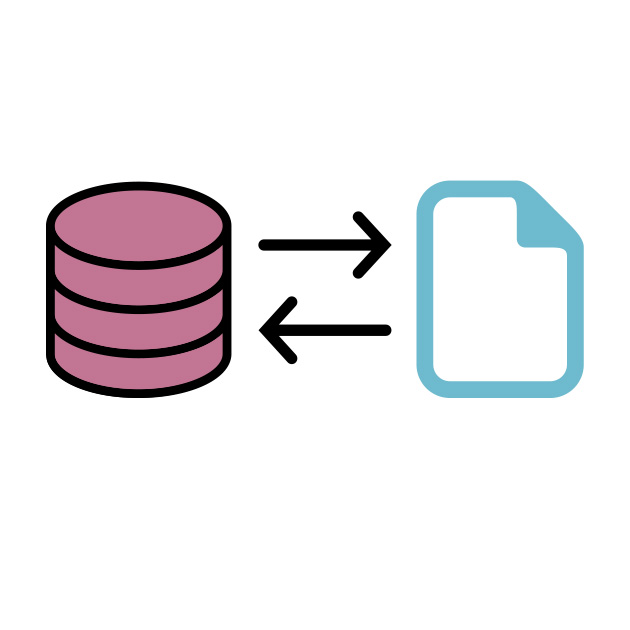 Data Migration
A feature to migrate data from one server to another.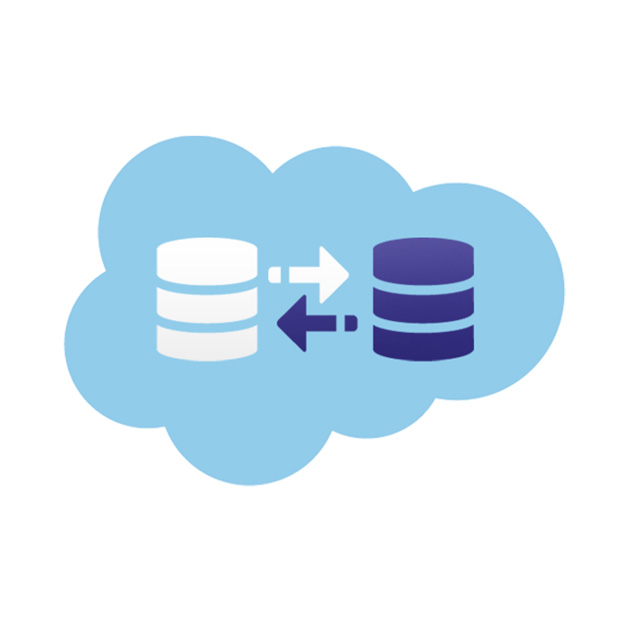 File Sharing
Allows the users to share documents on Facebook, Instagram, Email, Twitter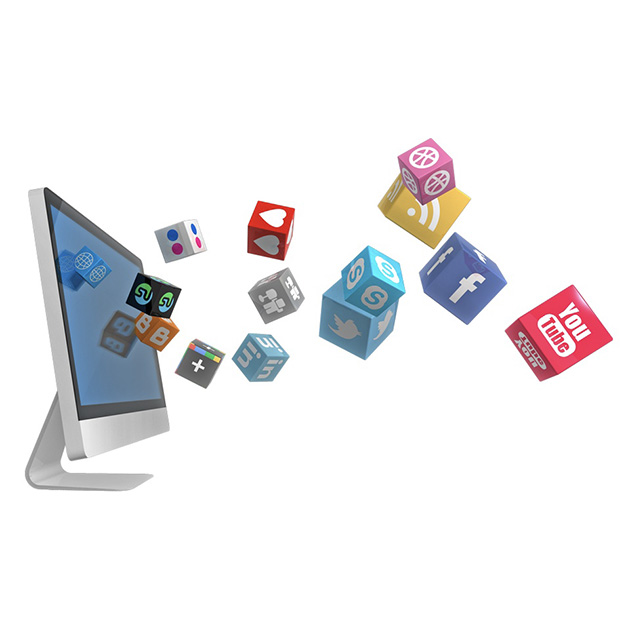 Document Previewing
A view controller that previews, opens, or prints files whose file format cannot be handled directly by your app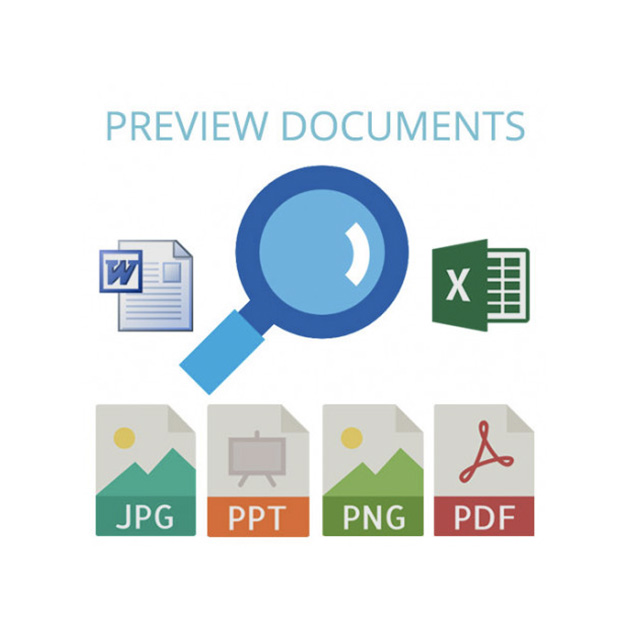 Dynamic Content
Content that changes based on user access time, user preferences, and personal information.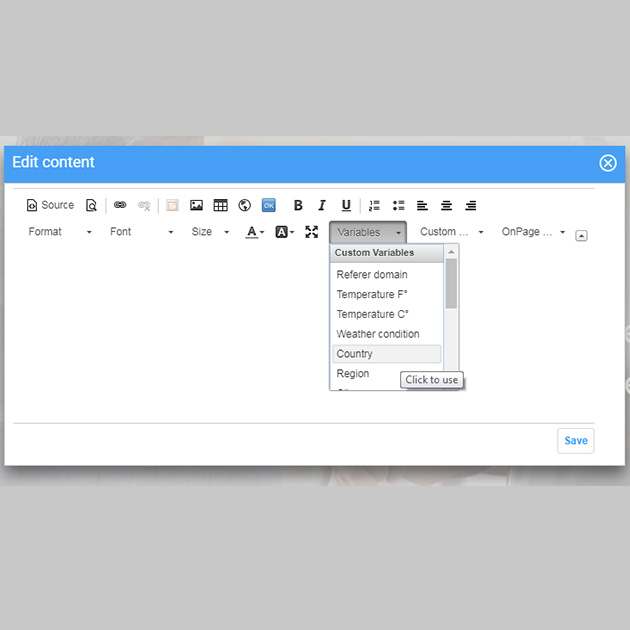 File Attachment
Allows the users to attach files - document, photo, & video.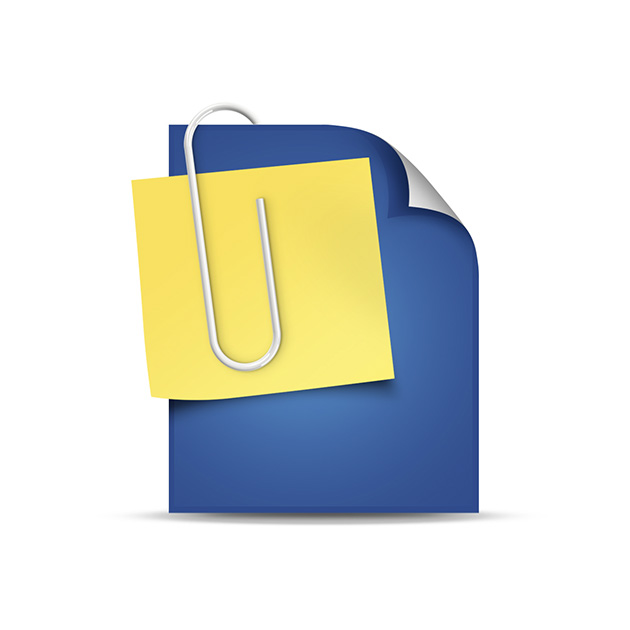 Import Photoshop Documents (PSD)
A feature that let's user import photoshop documents
Paid Content
Allows users to pay for the premium content - text, graphics, video, and downloads.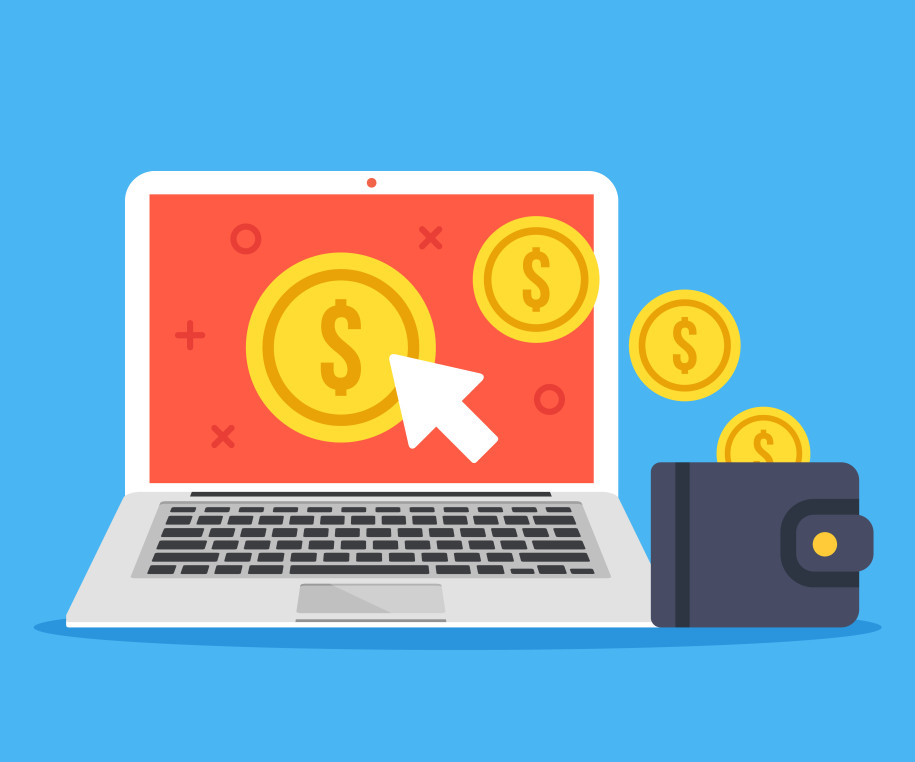 PDF Conversion
A feature to convert files from PDF format to different format like .doc, .docx etc.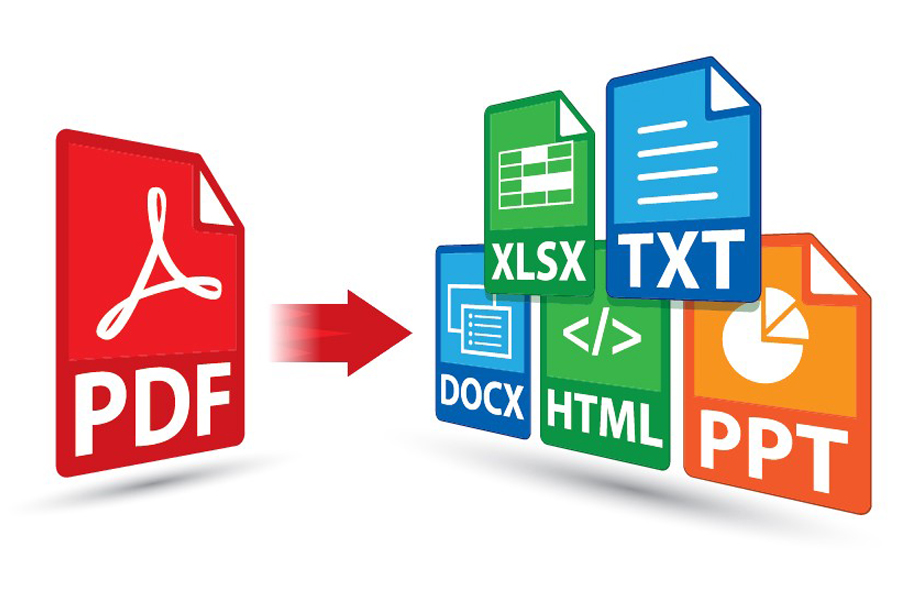 Spell Check
A feature to check the spelling in real time text editing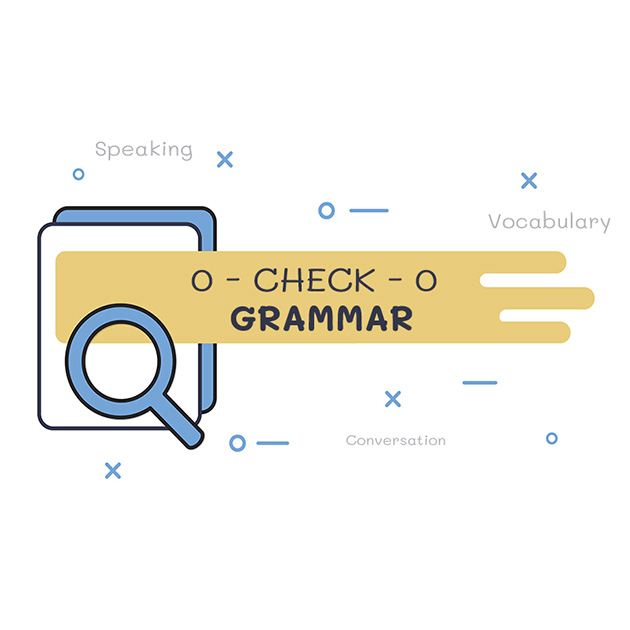 Travel Guide
A feature to help you plan your next journey.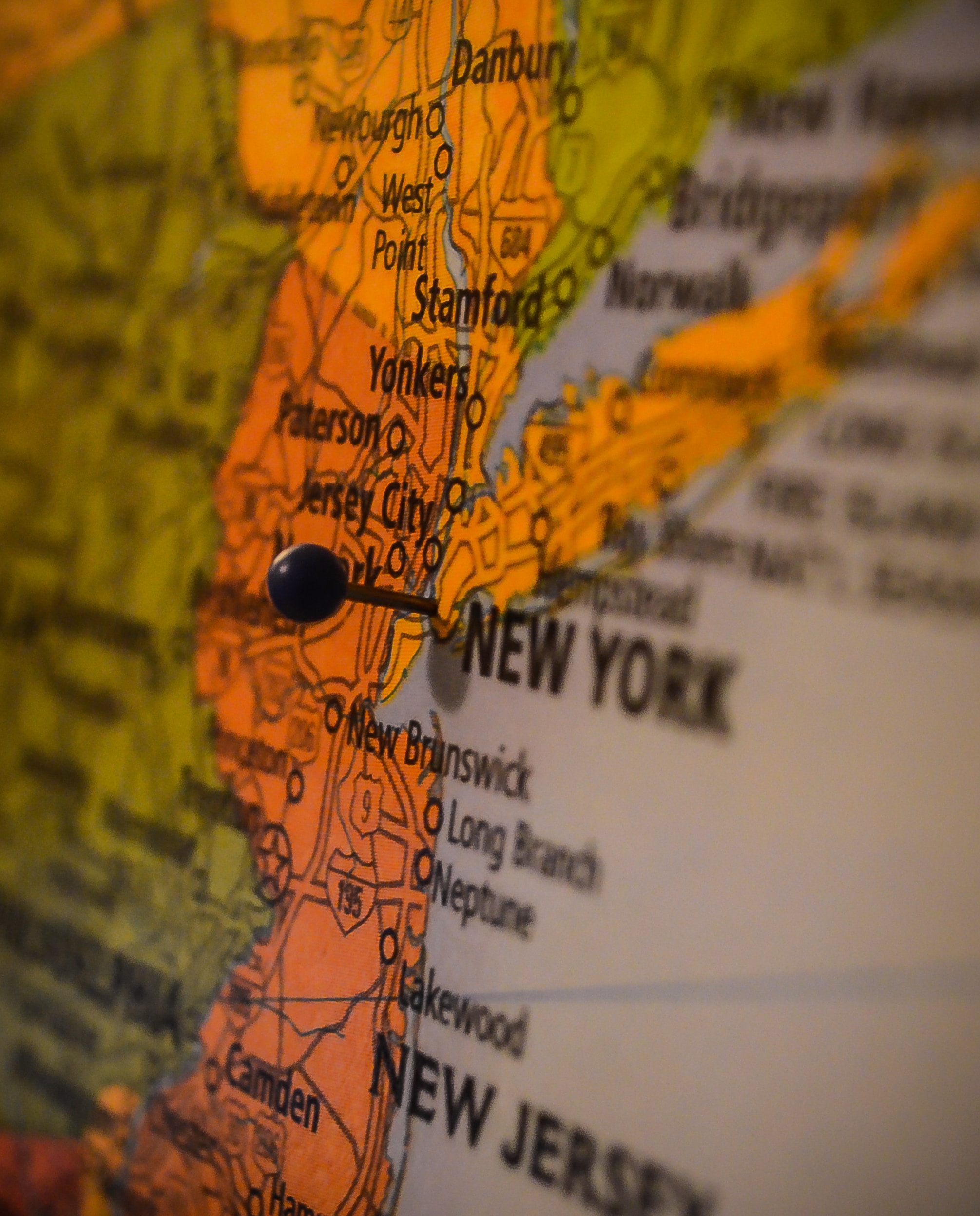 Automated Email Sending
Send automated emails to users. These can be based on customised rules or actions such as reminders.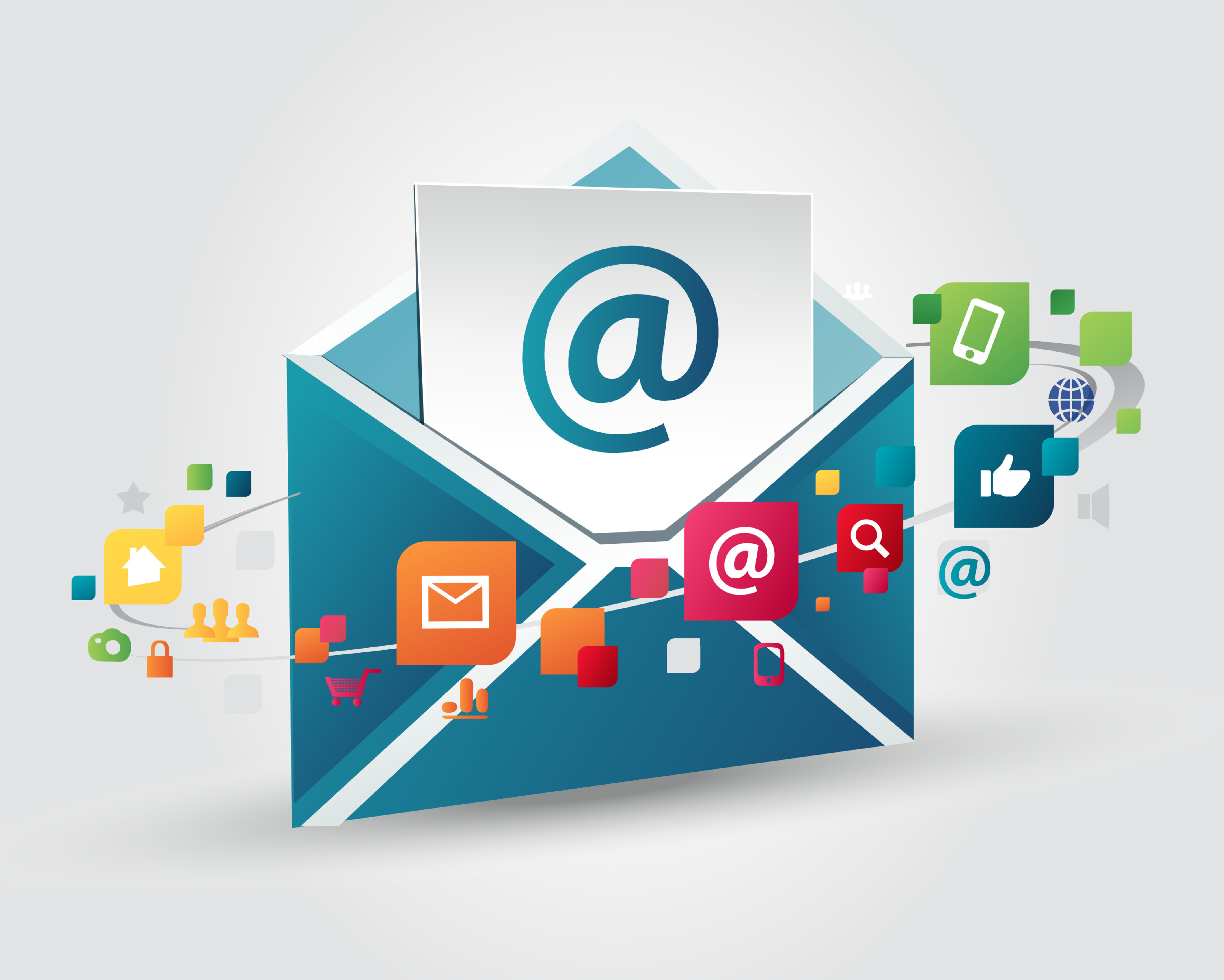 Daily Schedule Notification
Sending notifications for the day's schedule.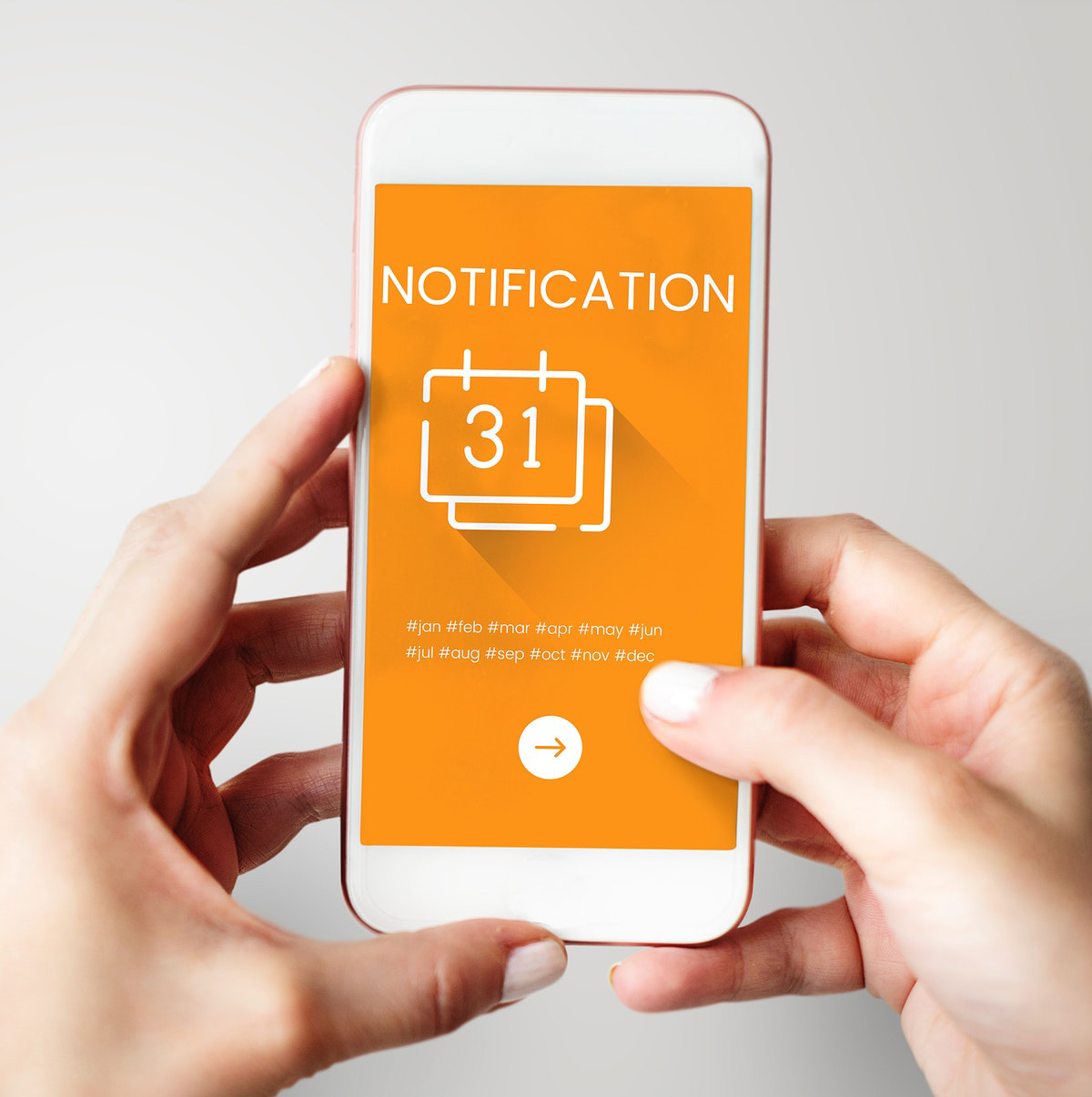 Email Notifications
Email Notifications - $900.00 (1.0 week) Email notifications to users, ability to unsubscribe to such emails.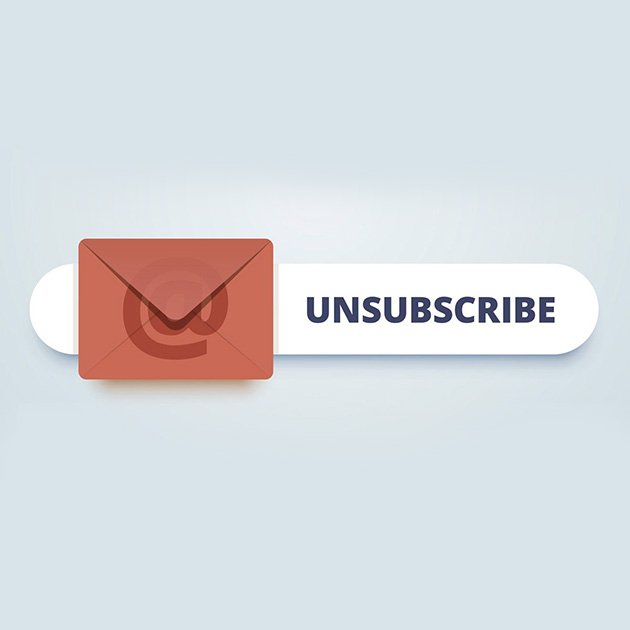 Notifications
Notifications page that loads the recent notifications, show unread ones and provides an ability to respond to different types of messages.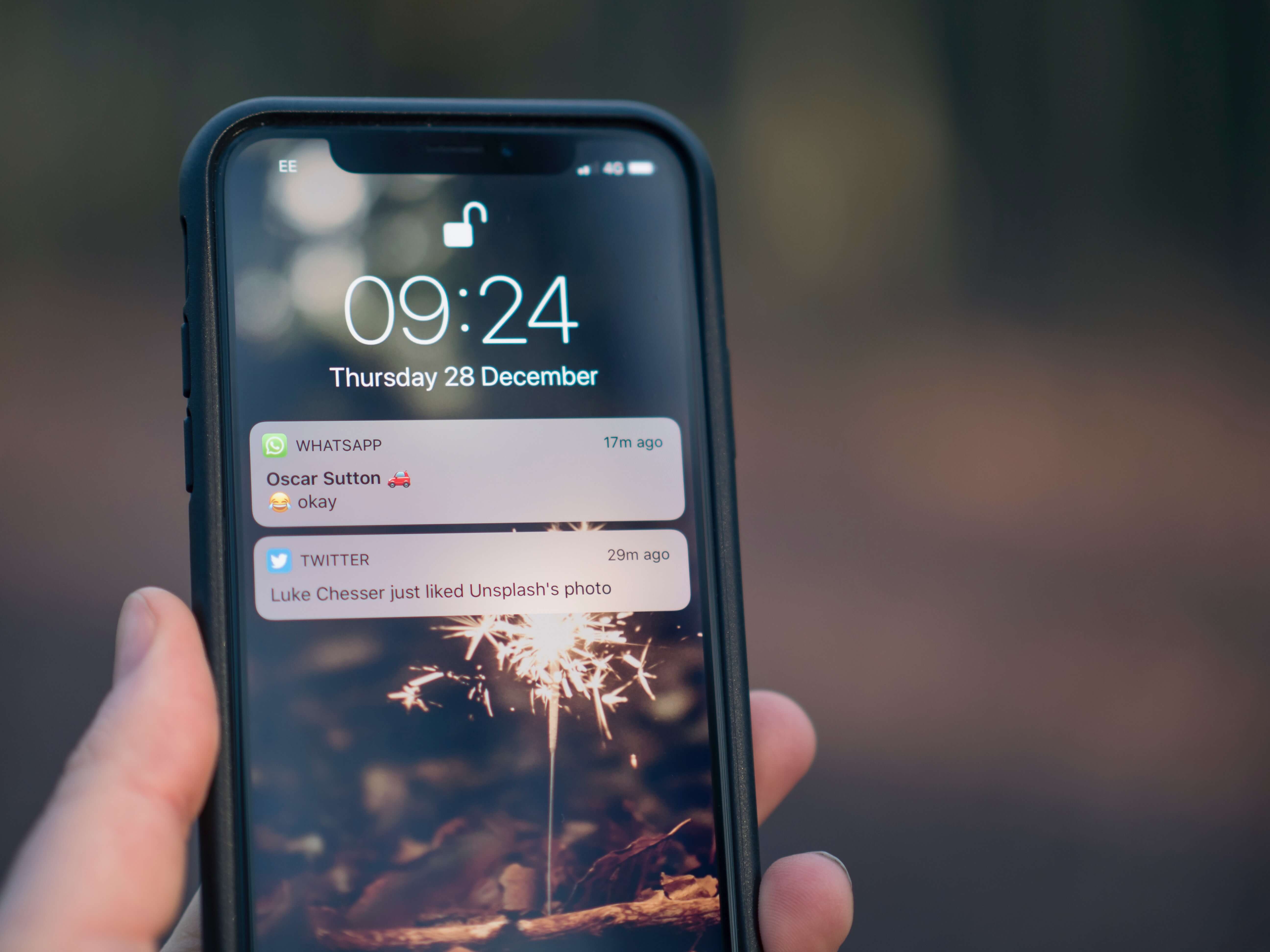 Real-Time Updates
Get real-time updates on data on your dashboard.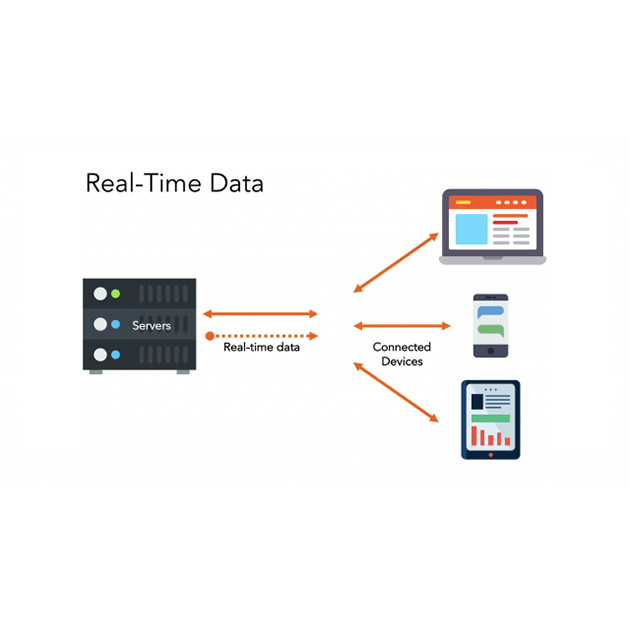 Reviews
Ability to add reviews along with ratings for the items in the application.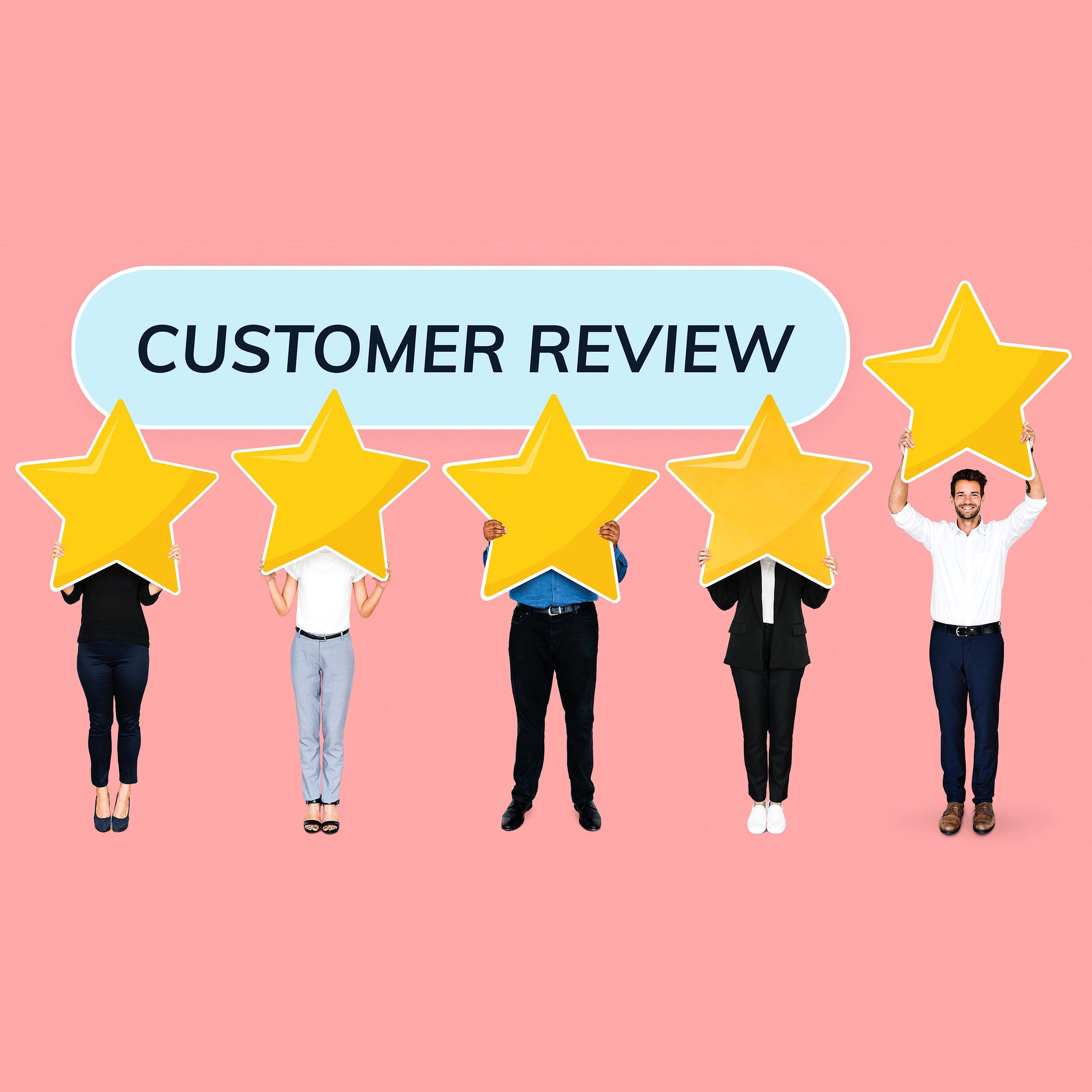 Surveys
Ability to create and analyze surveys.
Affiliate URL
Add affiliate URLs to items listed. When a user clicks an item, they are taken to a third-party website to buy the item and generate commission.
Bidding
A feature that lets user bid and take part in-app auctions.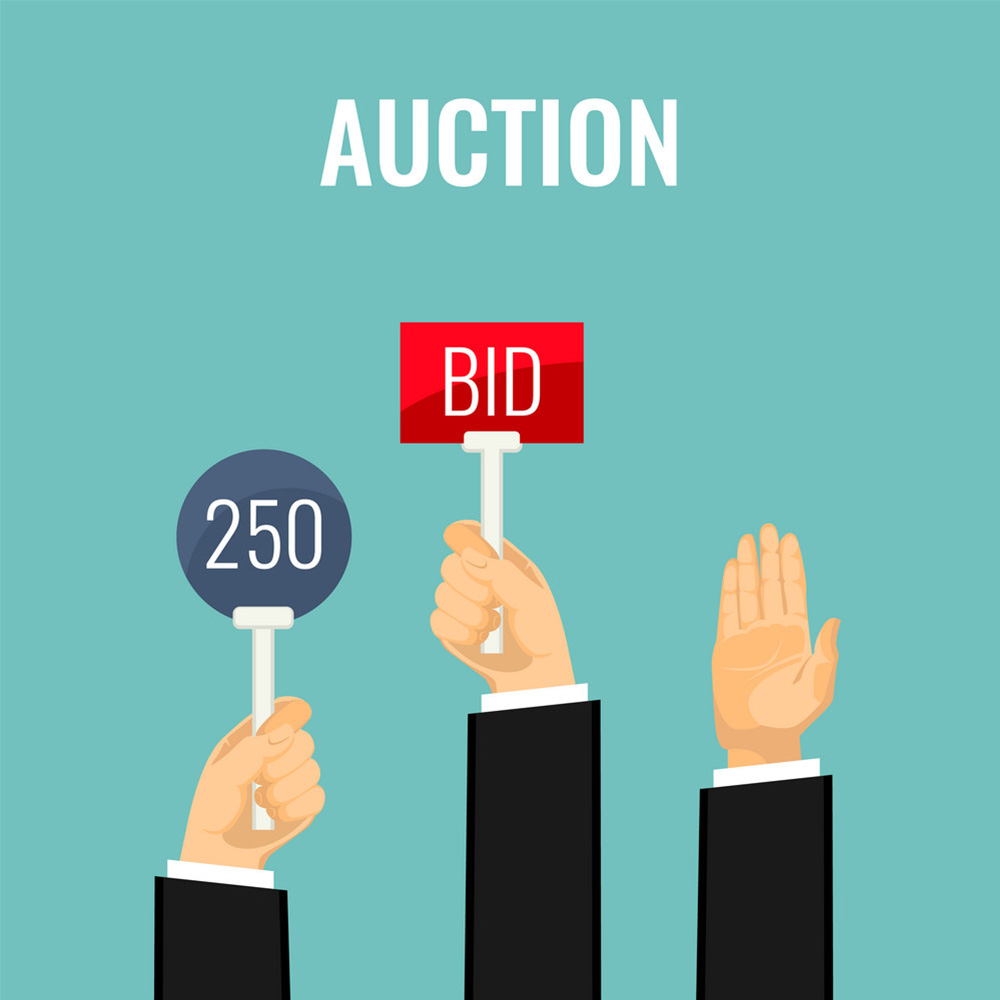 Coupons
Ability to create a coupon, set and apply them to your selection.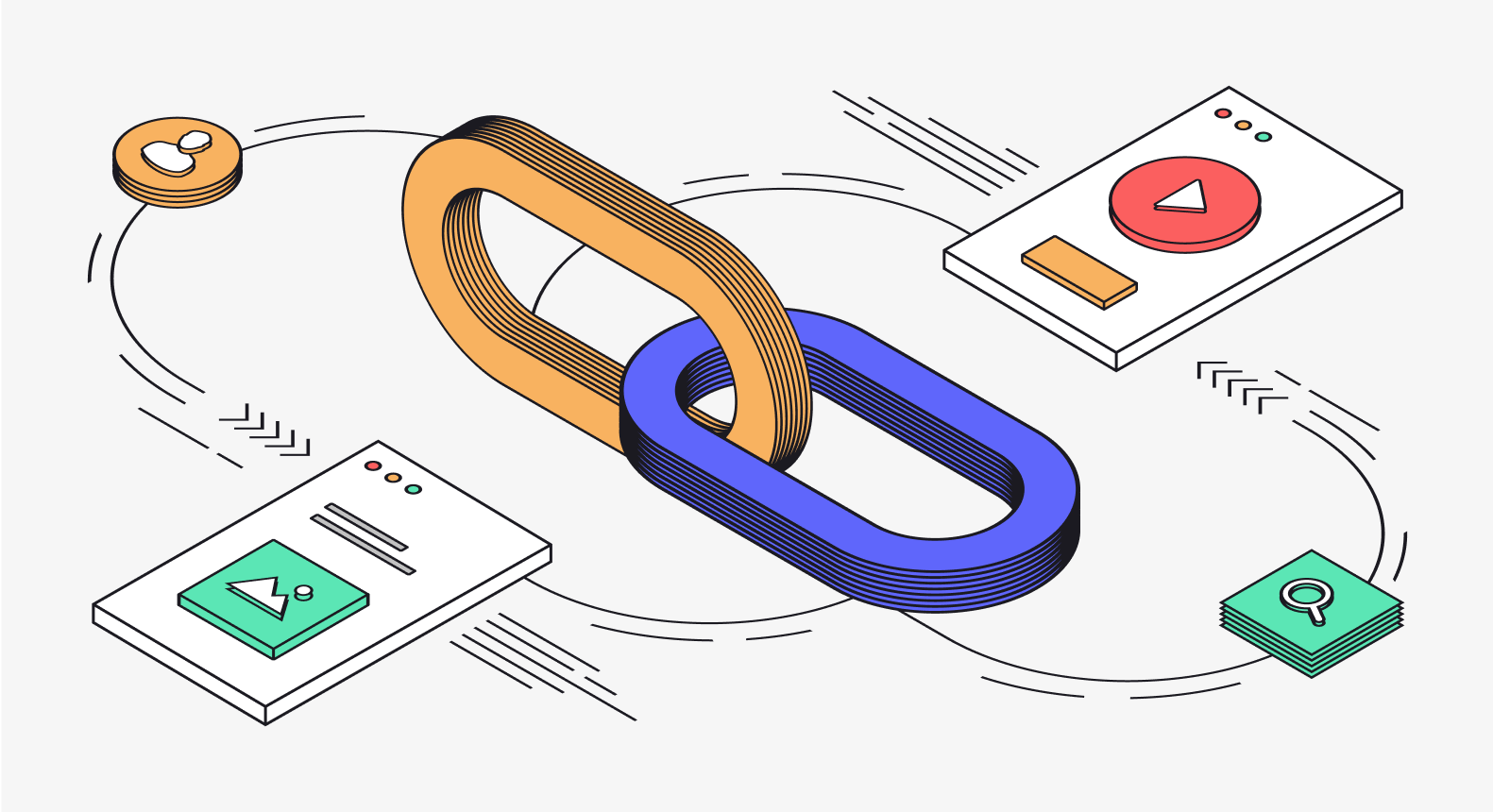 Dashboard
A single place to monitor the current state of the business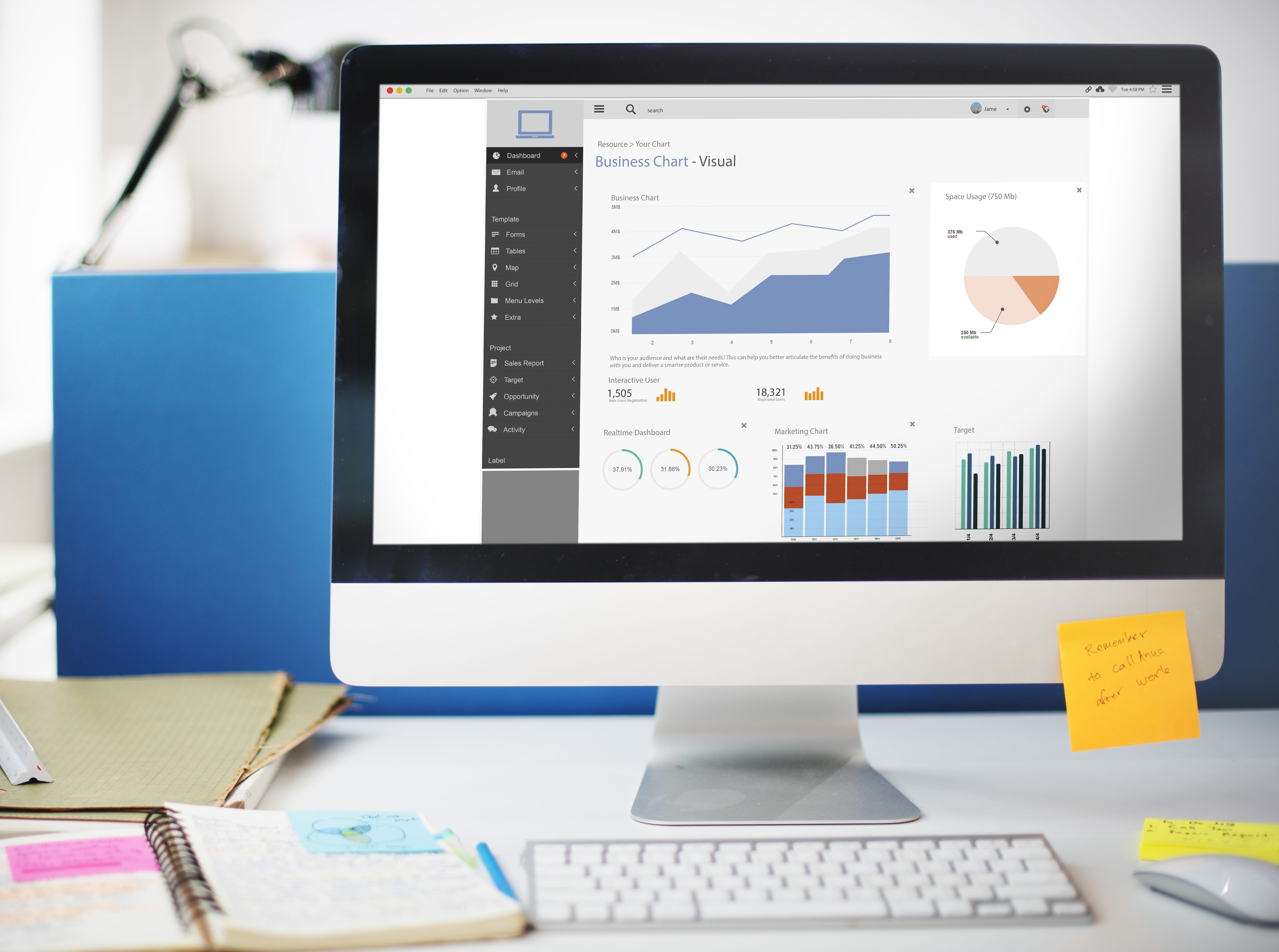 Discounts & Offers
A dedicated section listing all the app discounts & offers.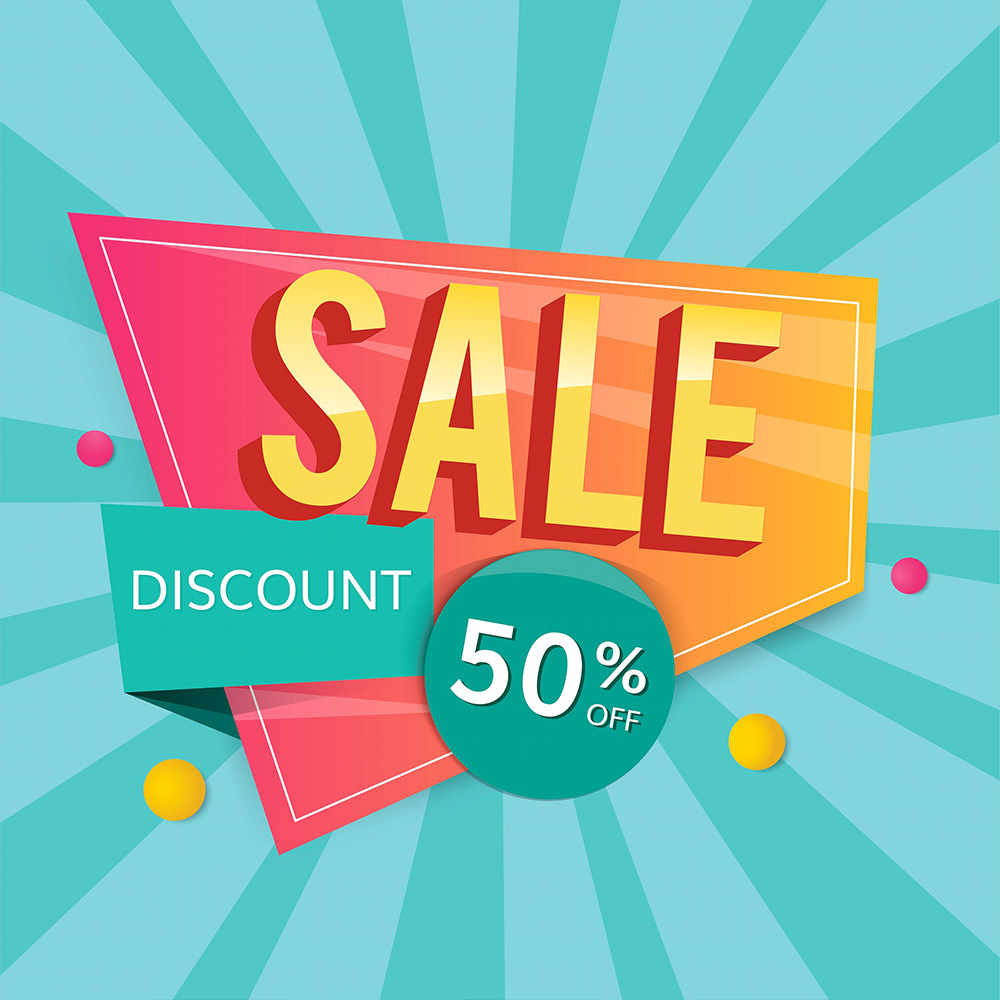 Favorites
Allows users to create a customized list of favorite friends, photos, and posts.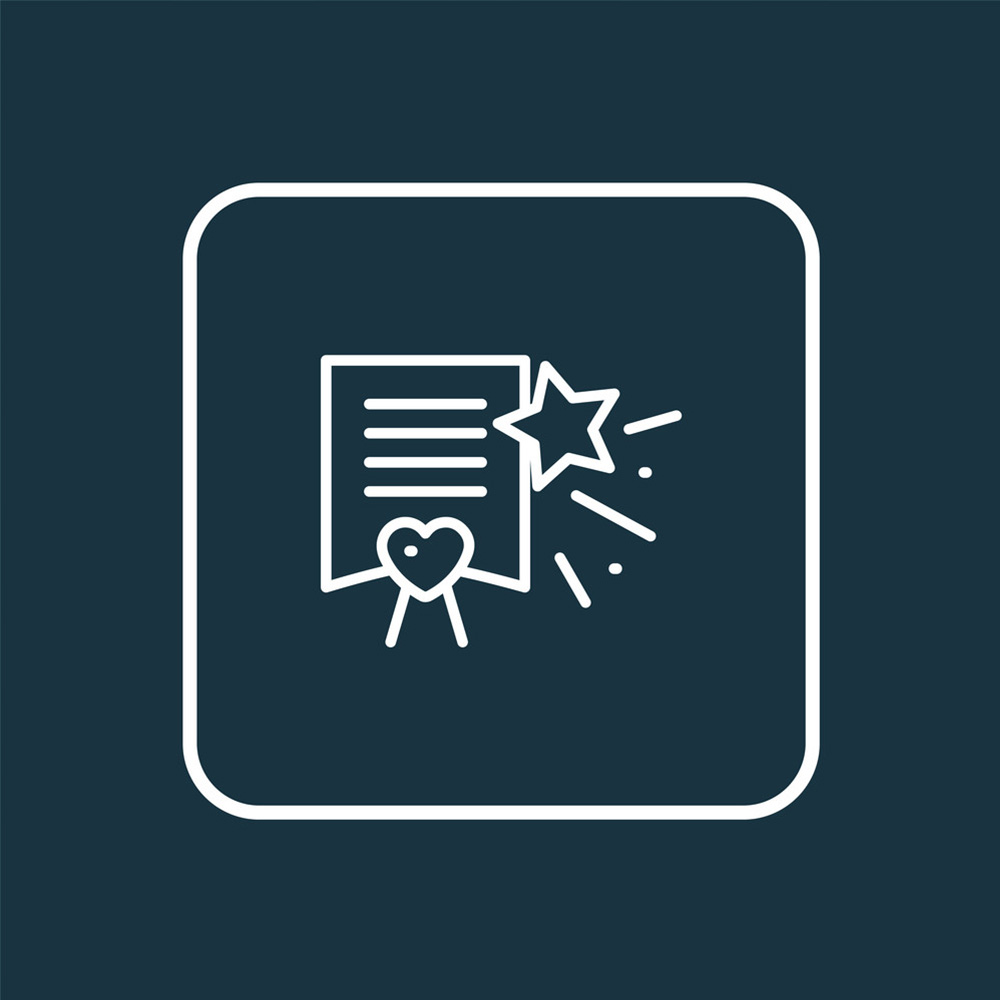 Loyalty System
Loyalty feature that offers discount/rewards to customers based on the kind of engagement.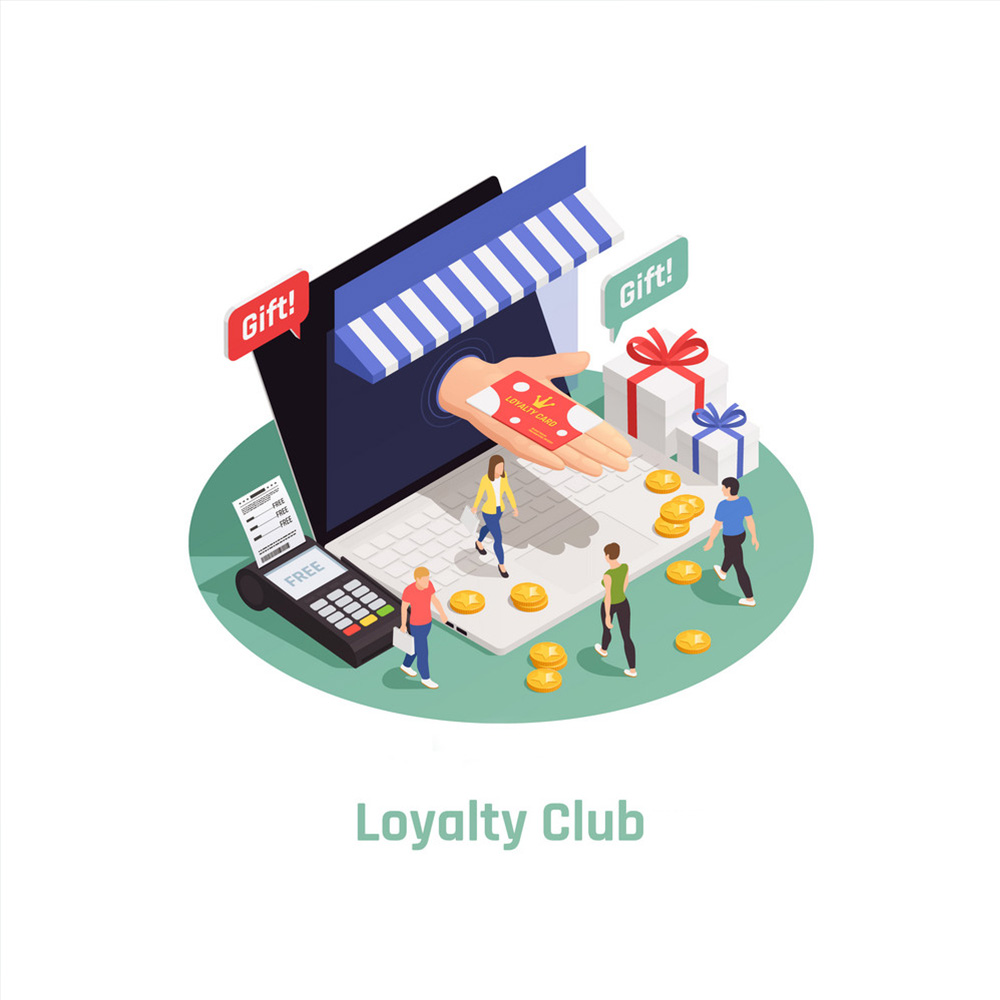 Shopping Cart
A feature for customers to accumulate a list of items for purchase.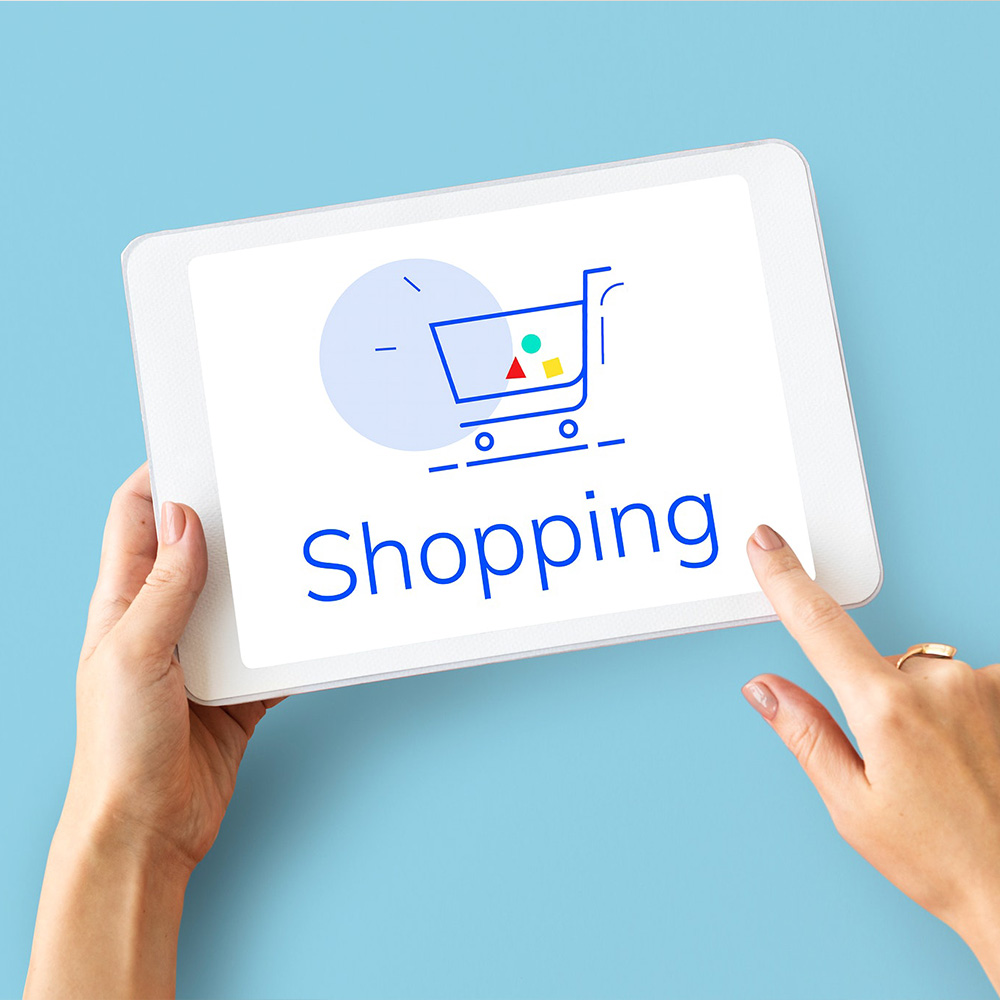 Wishlist
Allows users to add their favorite products for later purchase or share with other people.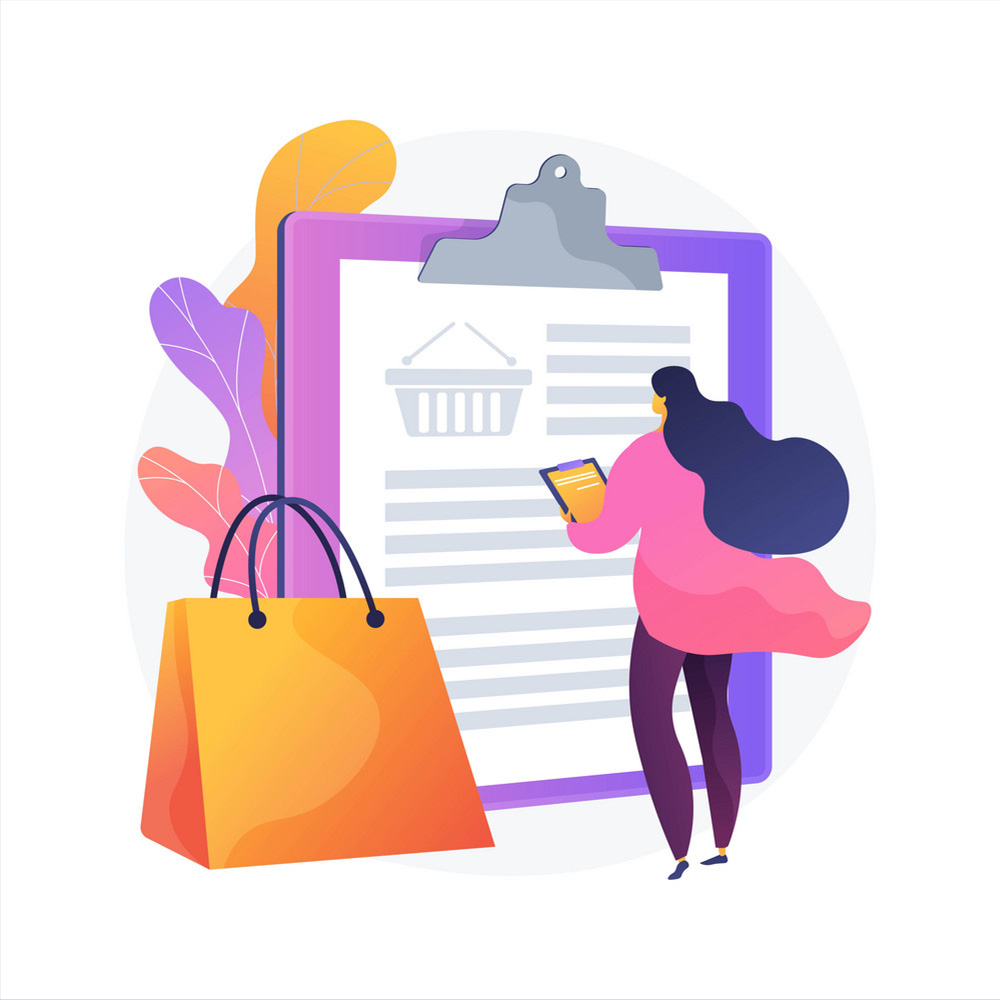 Advanced Search
Give more ways to filter searches. Base options on categories and criteria you have inside the product, so users can find what they want faster
Account Creation
Create an account with an email address and password. Useful for authenticating users' identities before they can use the product.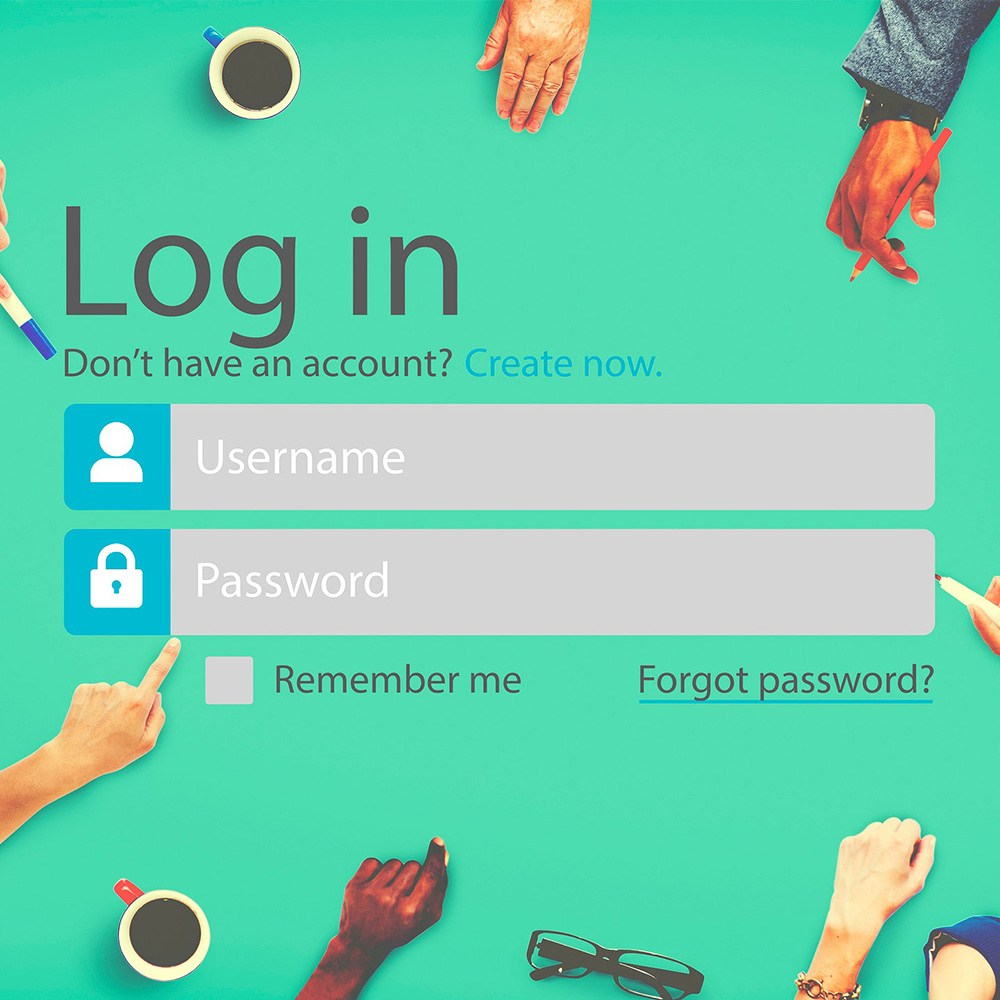 Contacts
A feature to sync device address book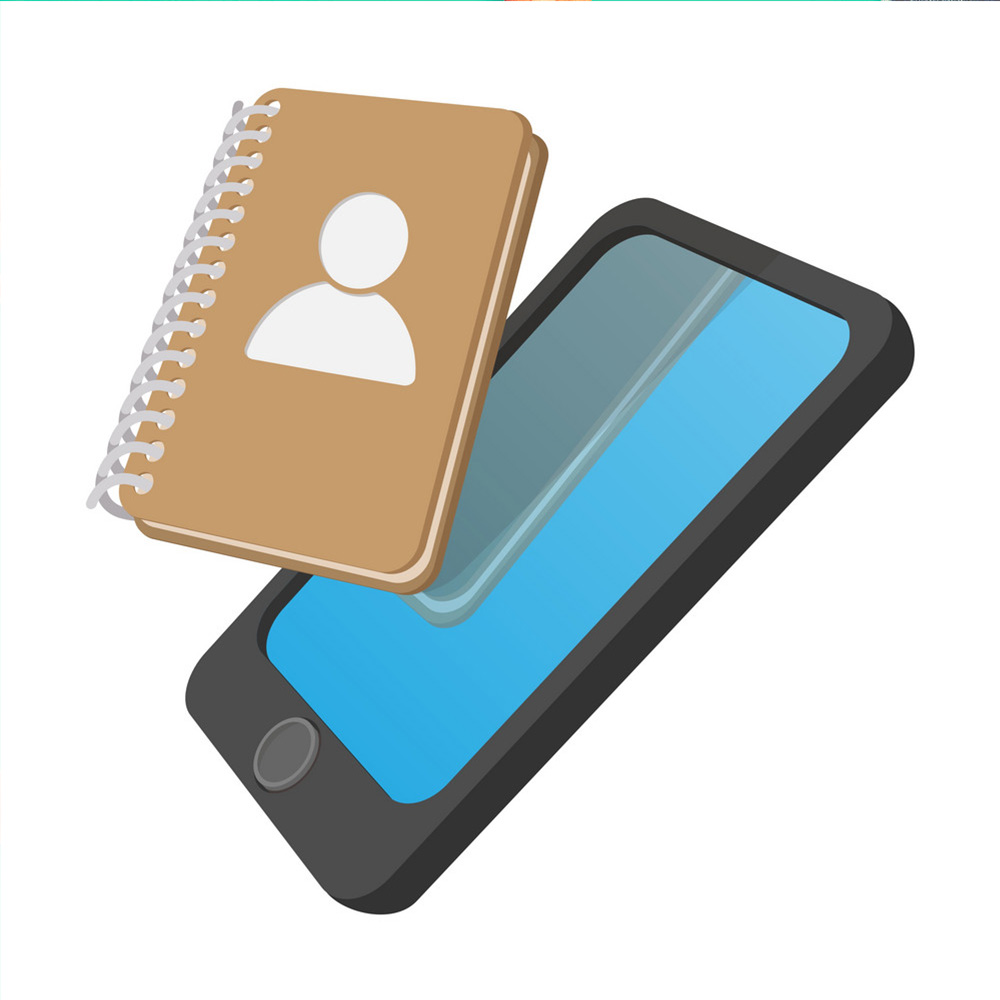 Facebook Login
Login or register using Facebook account.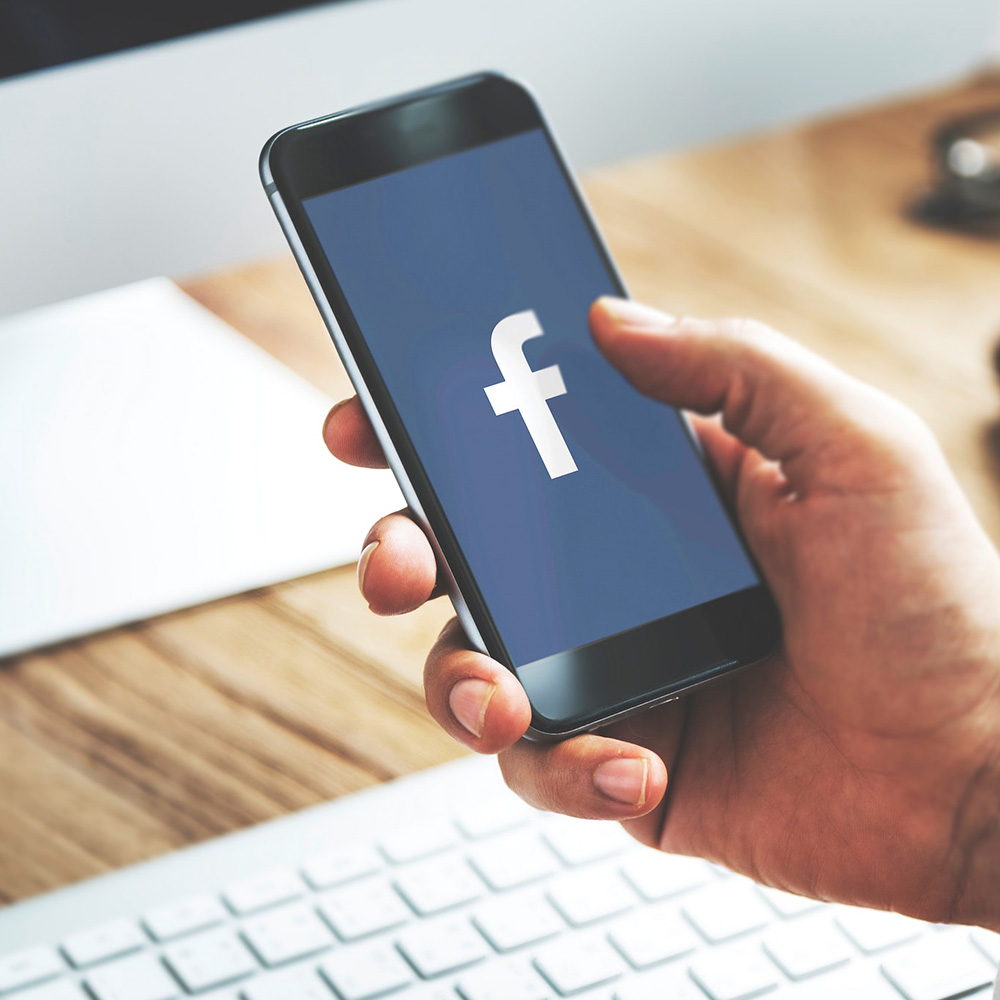 File Compression
Ability to compress files in the application
Forgot Password
A feature to put a request to recover the password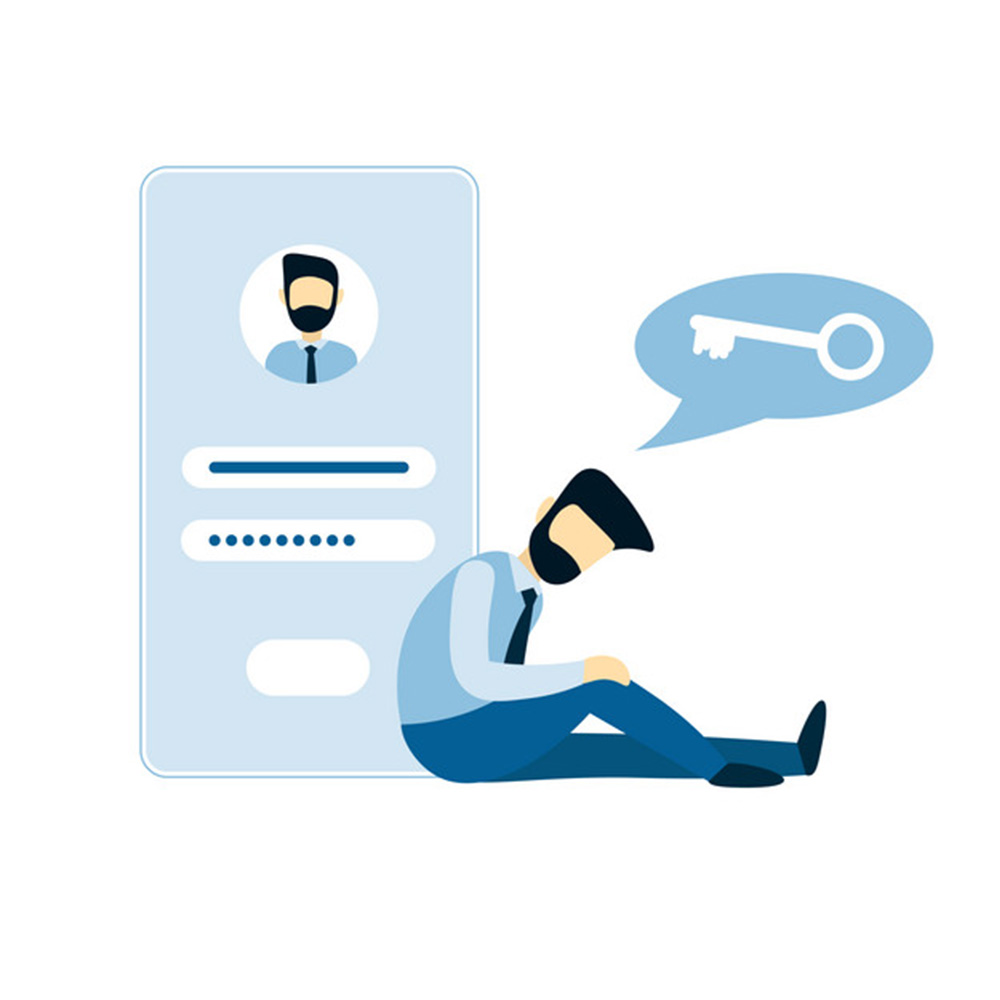 Free Trial
Offers a free-trial version of your app to your users.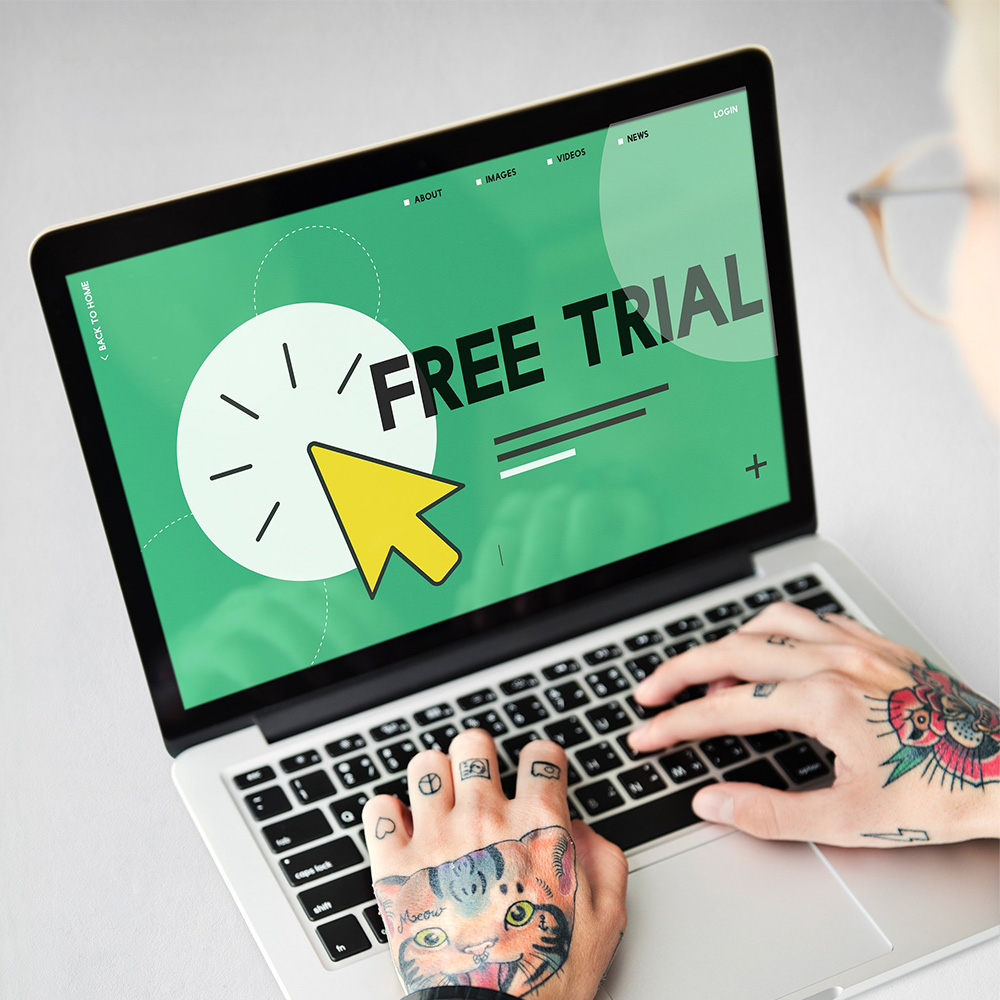 Google Voice Assistant
A feature that allows application to work with human voice command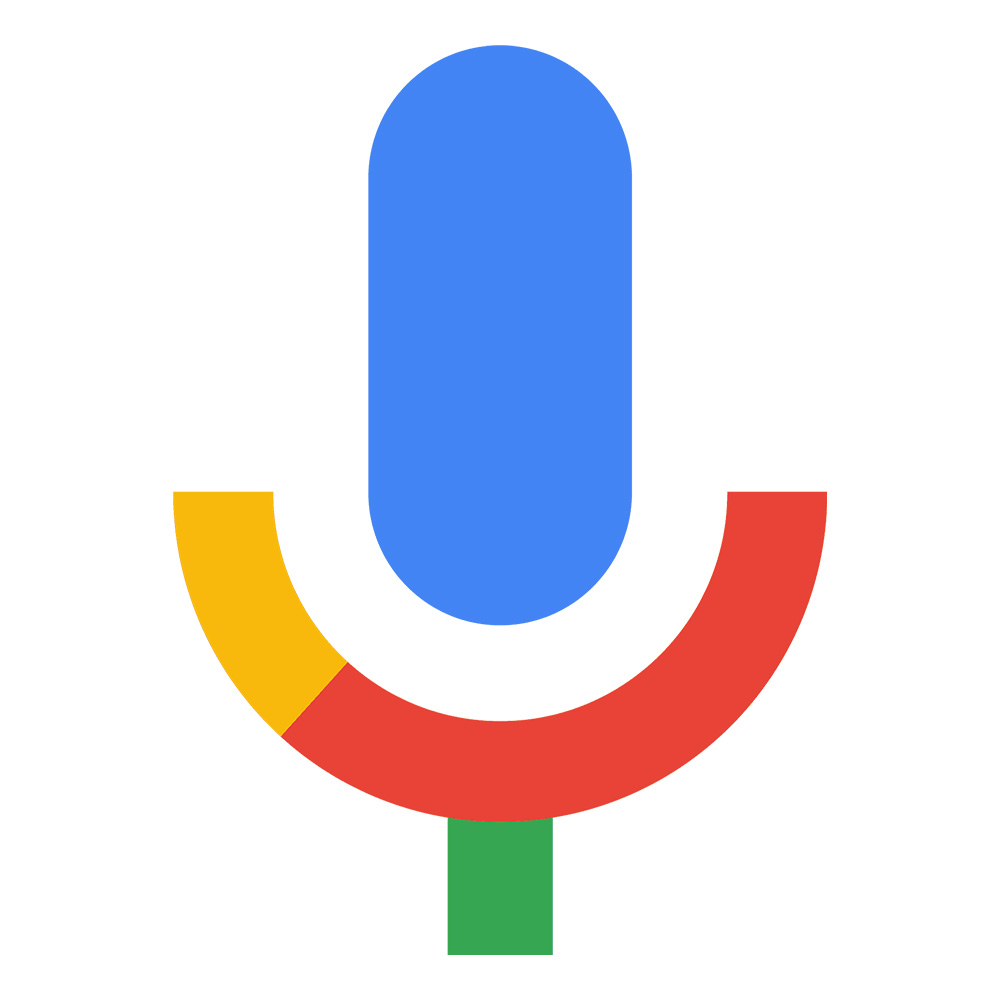 Keyword Search
A feature to search for keywords to optimise your content
Landing Page
A screen that is entry point of any application and allows you to read general information about it.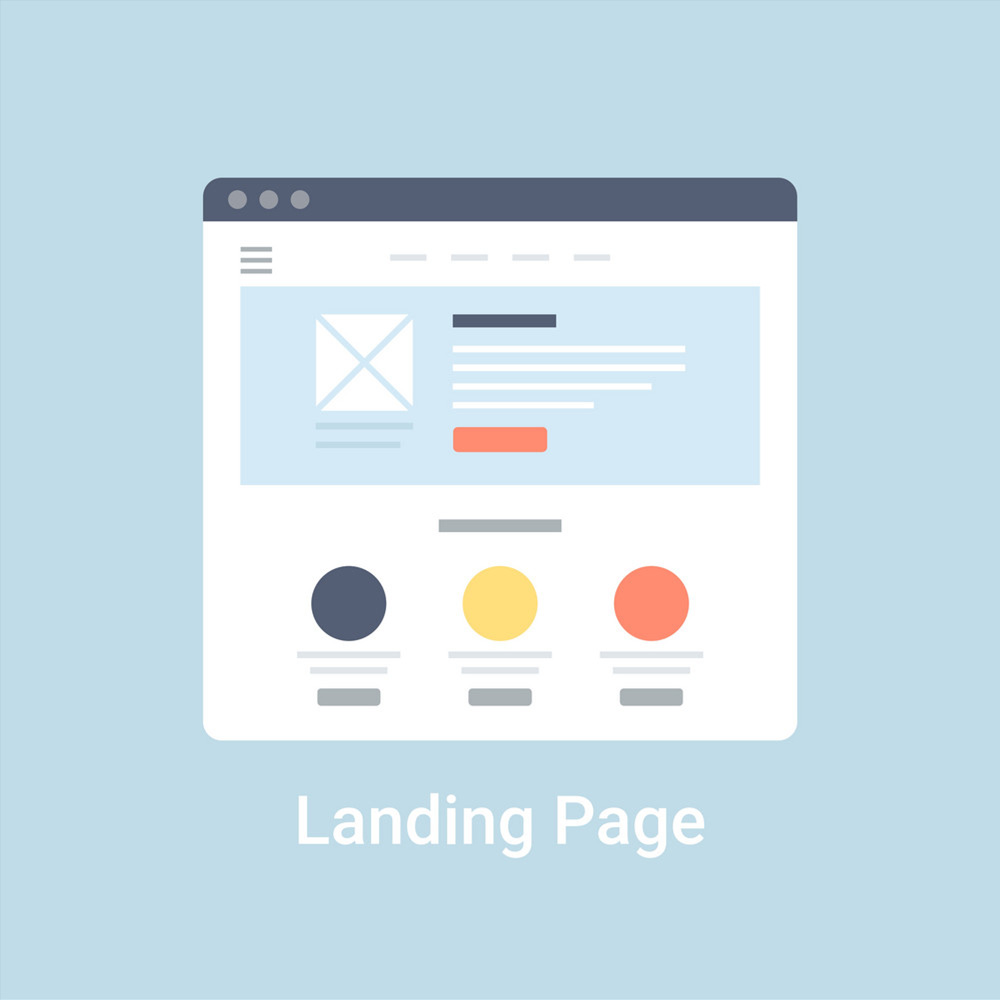 Linkedin Login
Allows users to log in or register using a LinkedIn account.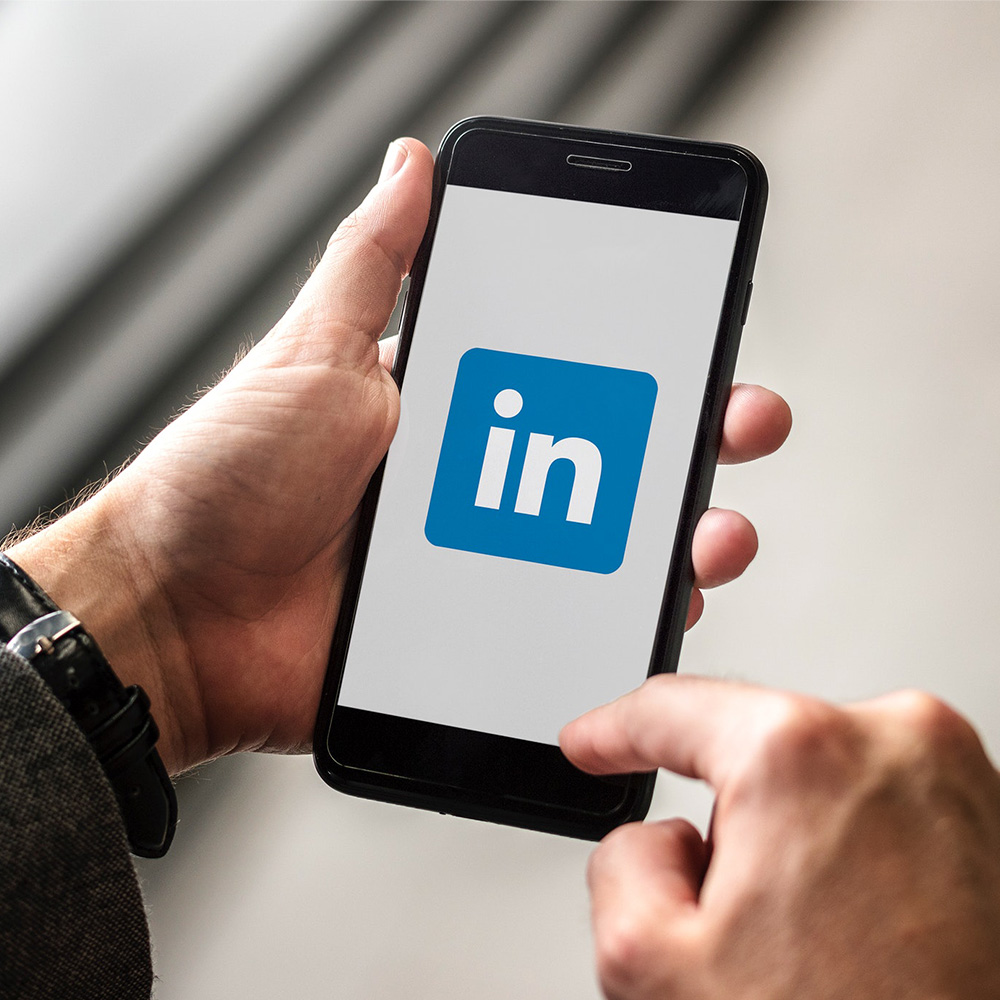 Google Login
Login or register using Google account.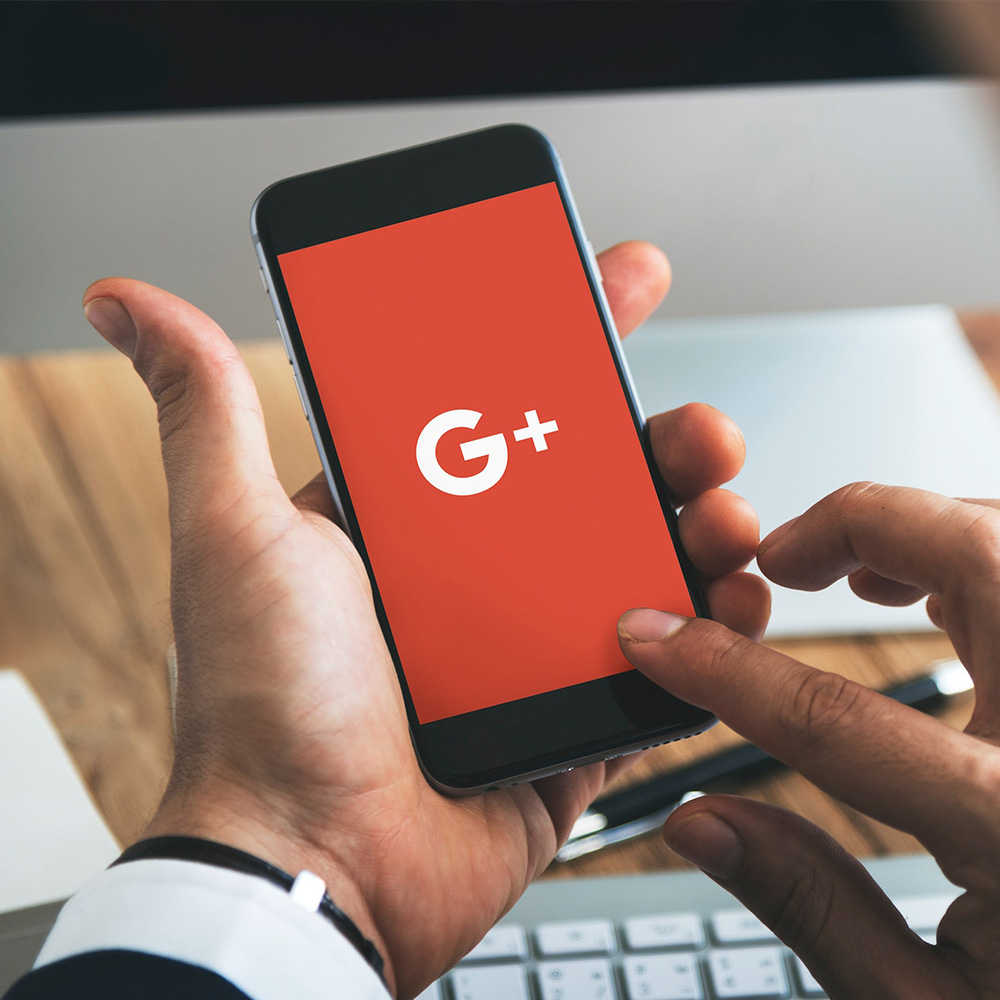 Phone Login
Login or register using facebook account.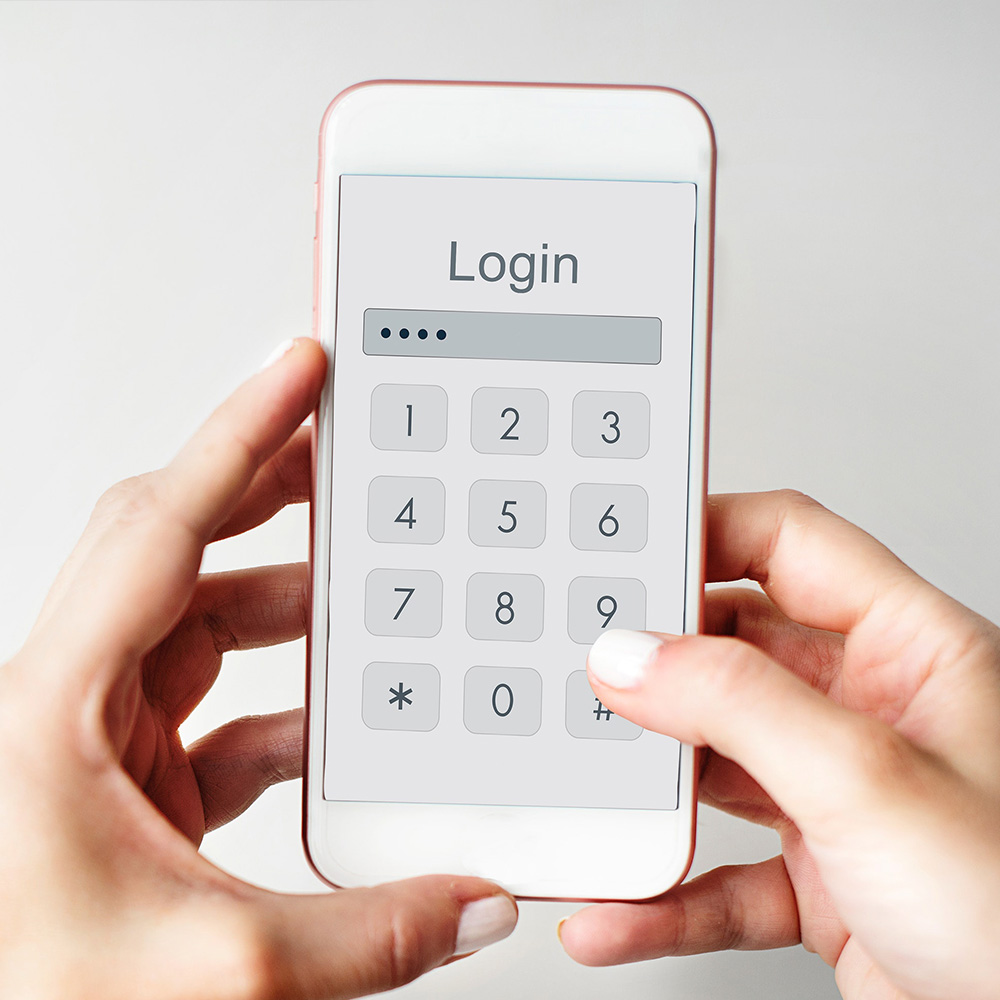 Promo Codes
Ability to create promo codes and apply them through the application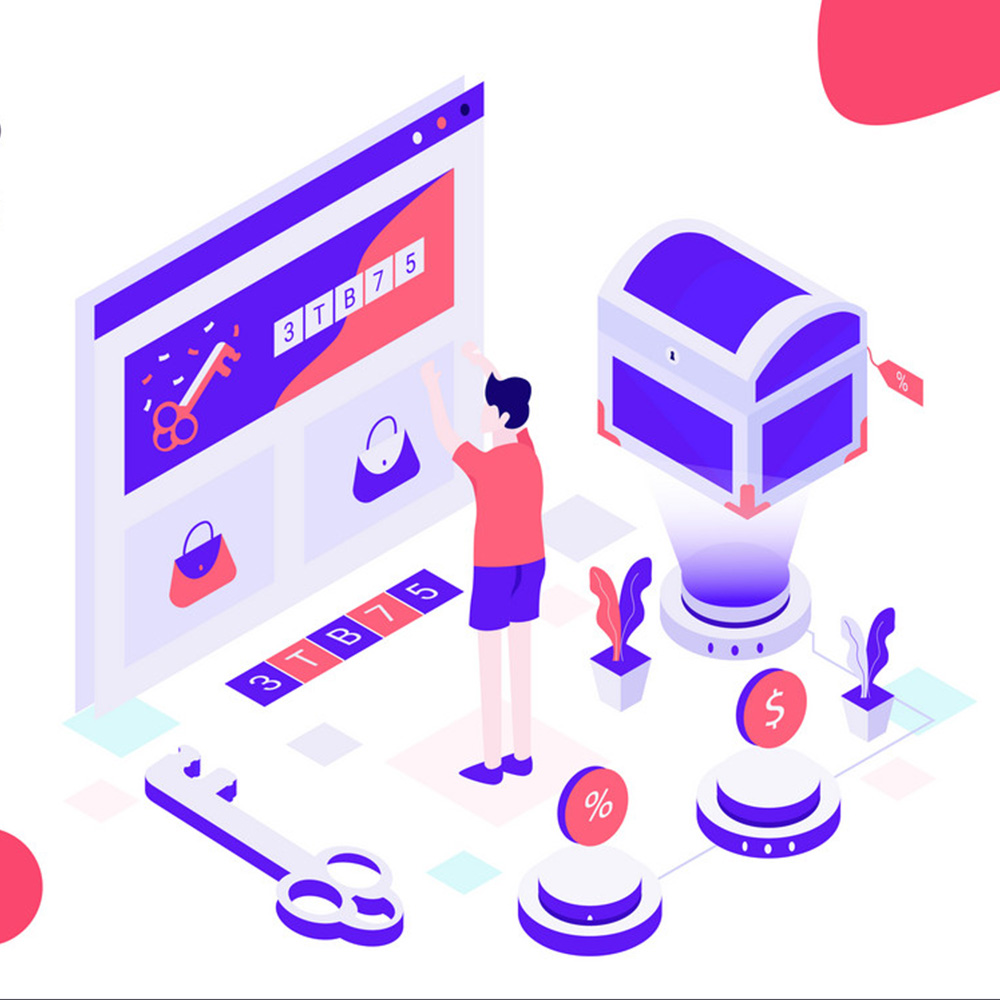 Search
Search field page and show results of the search using Elastic Search.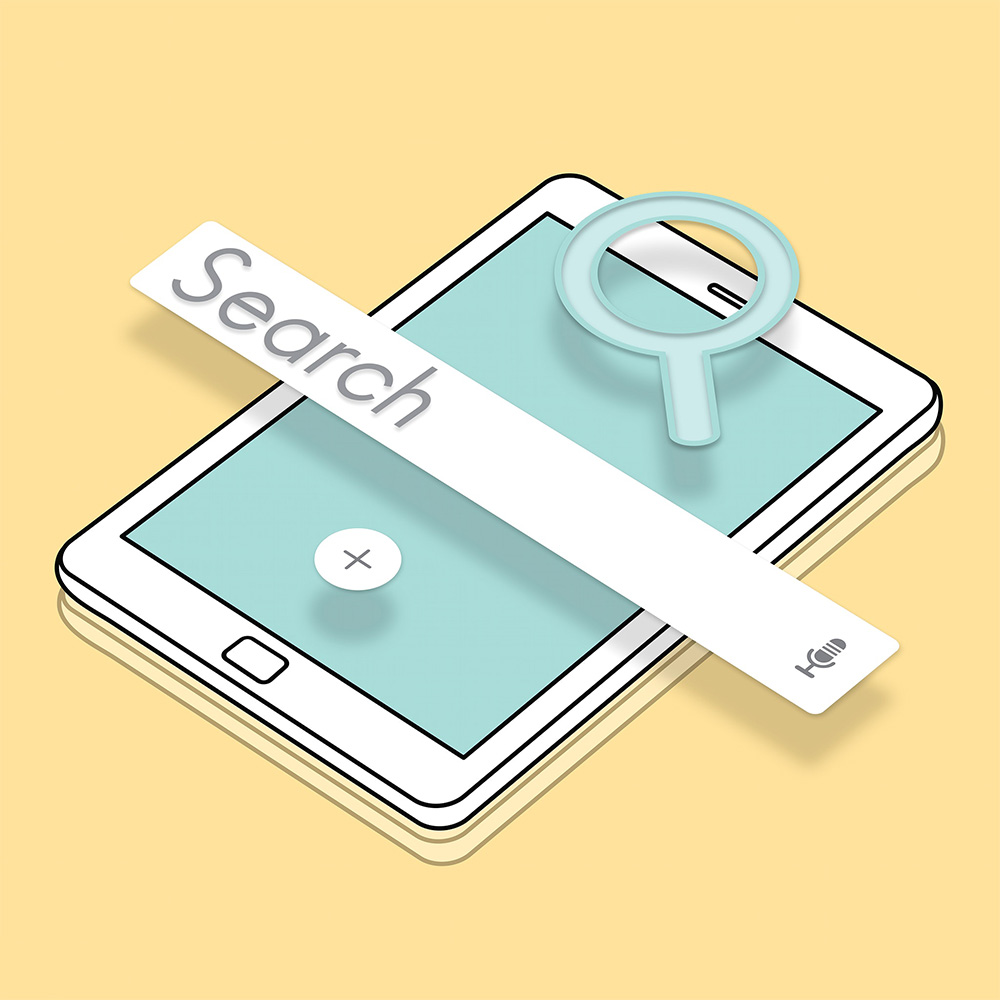 Sign In
Allow user to sign in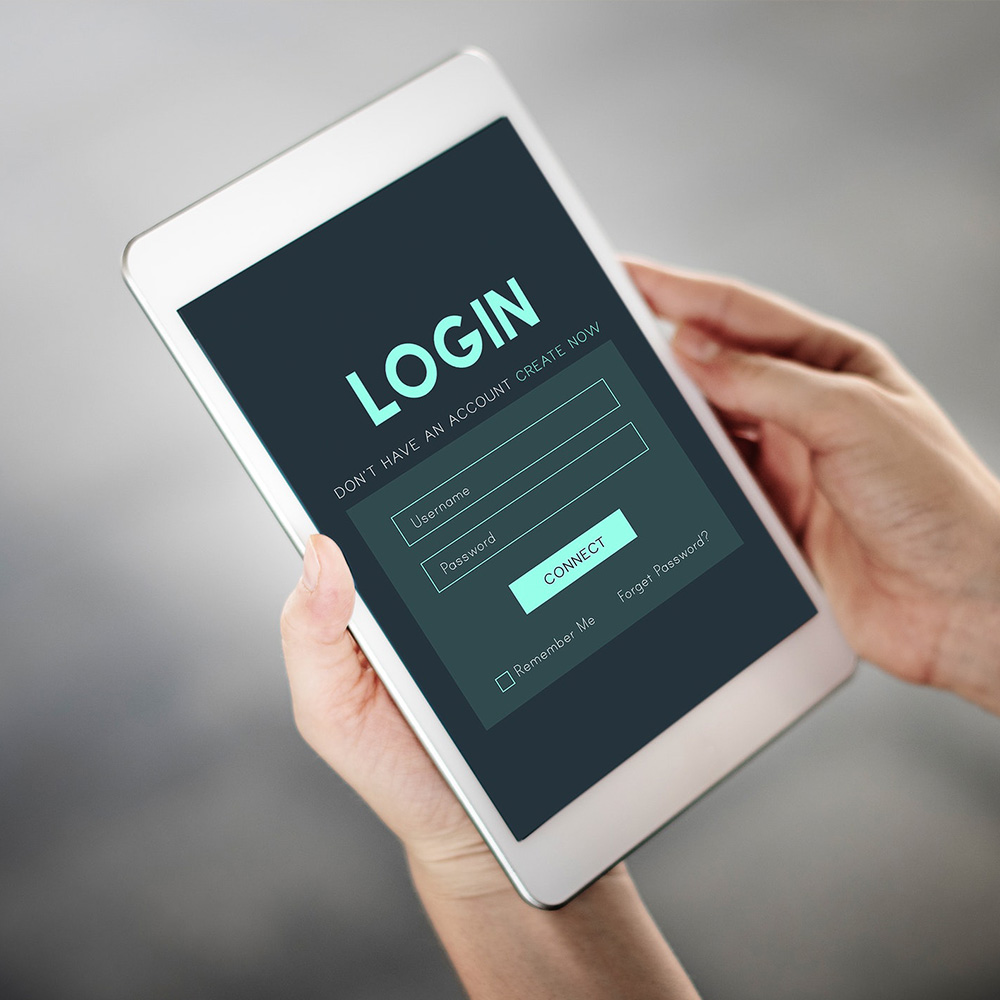 Sign In Via Instagram
Ability to login the application through Instagram account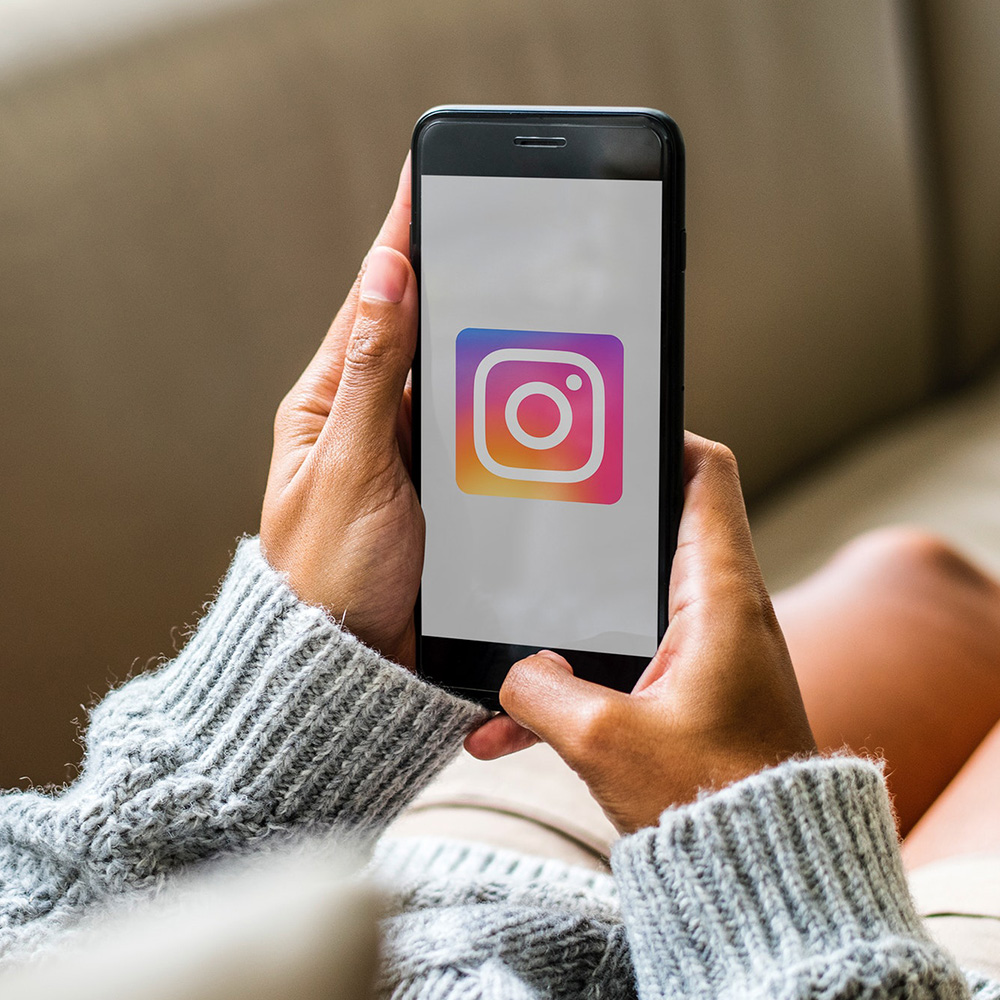 Sorting
Allowing users to quickly sort content as per the selected criteria (location, rating, name etc).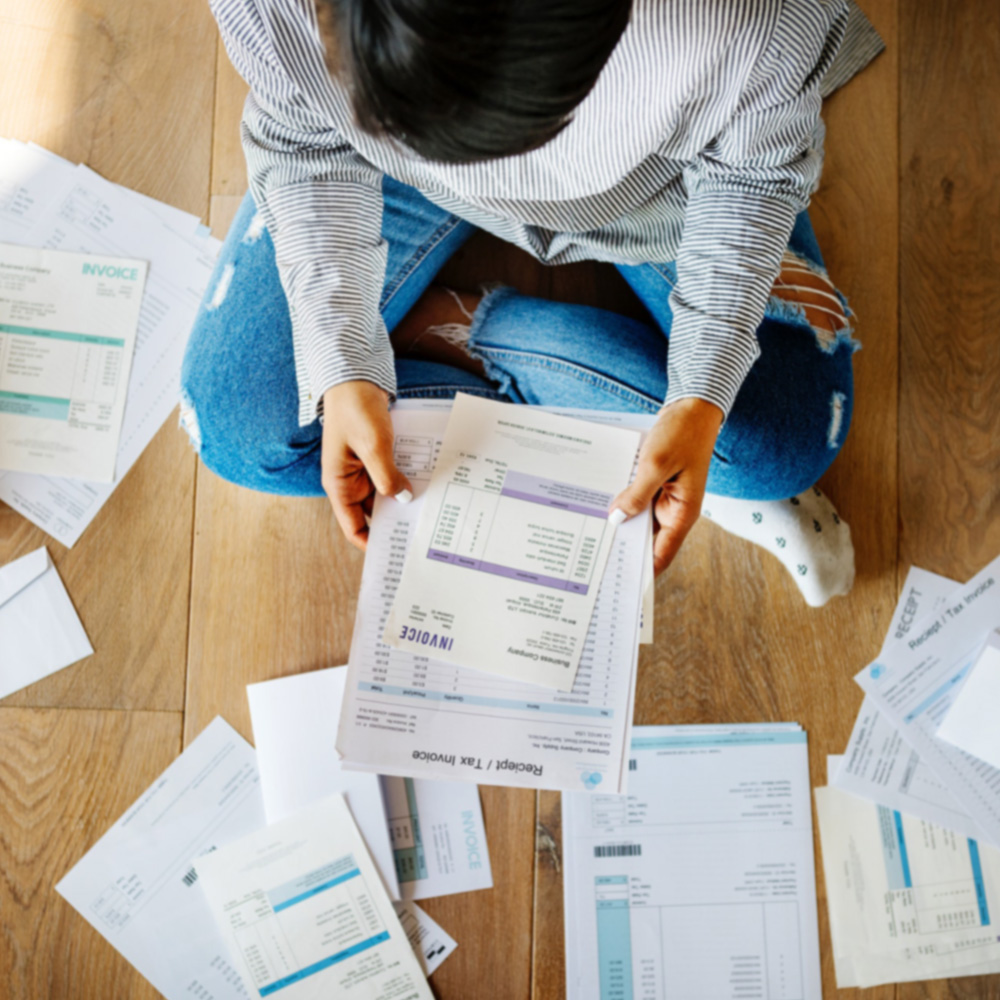 Splash Screen
A graphical element to notify the user that the program is in the process of loading
Terms And Condition Page
Terms And Condition Page
Tutorials
The Screen that is displayed just after the splash screen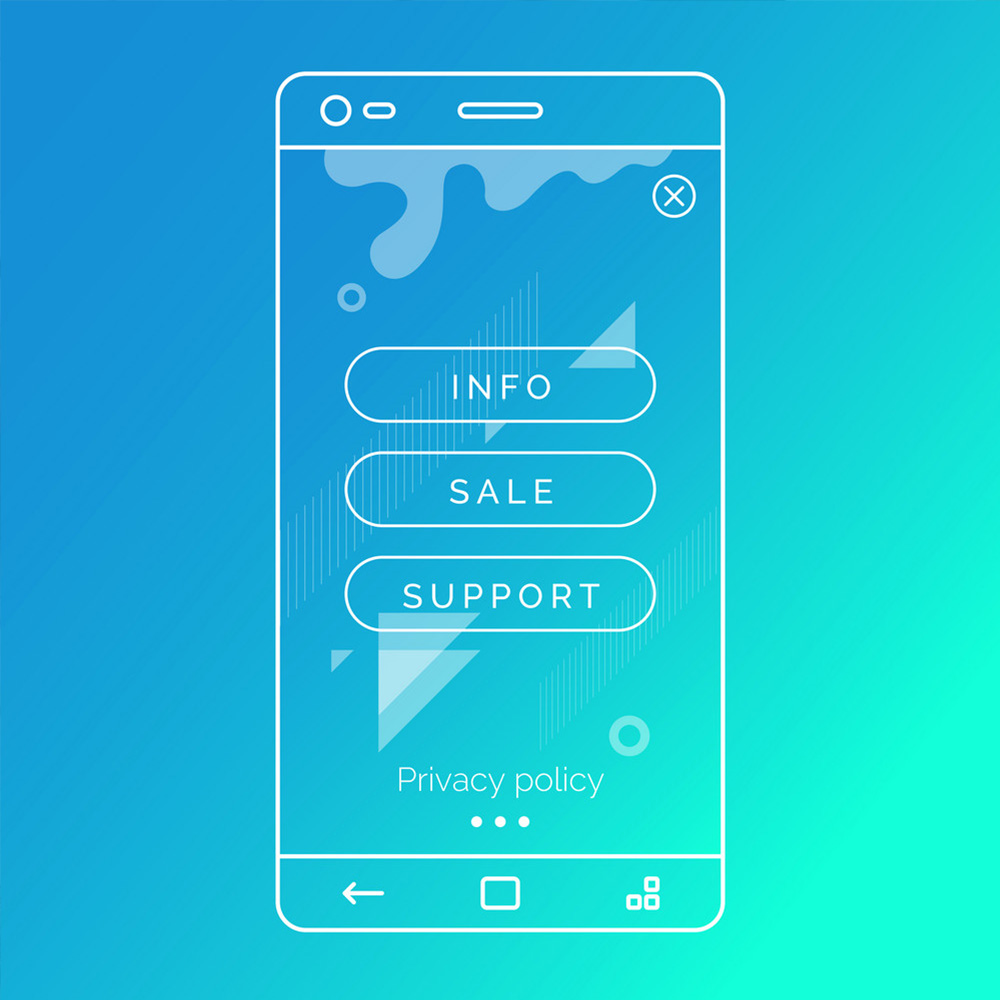 Two-Factor Authentication
Two authentication factors to verify using email or phone number, if a user is who they say they are.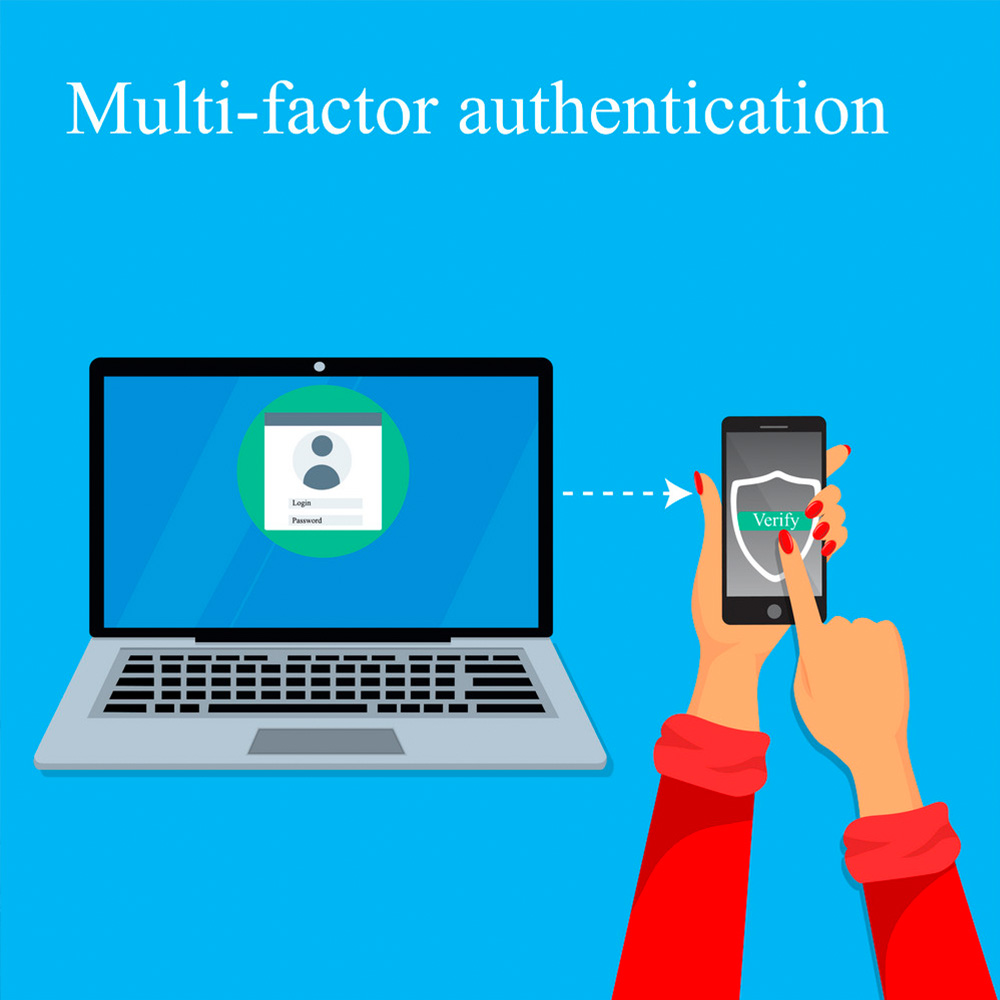 User Avatar
Allows the users to have avatars as their profile picture.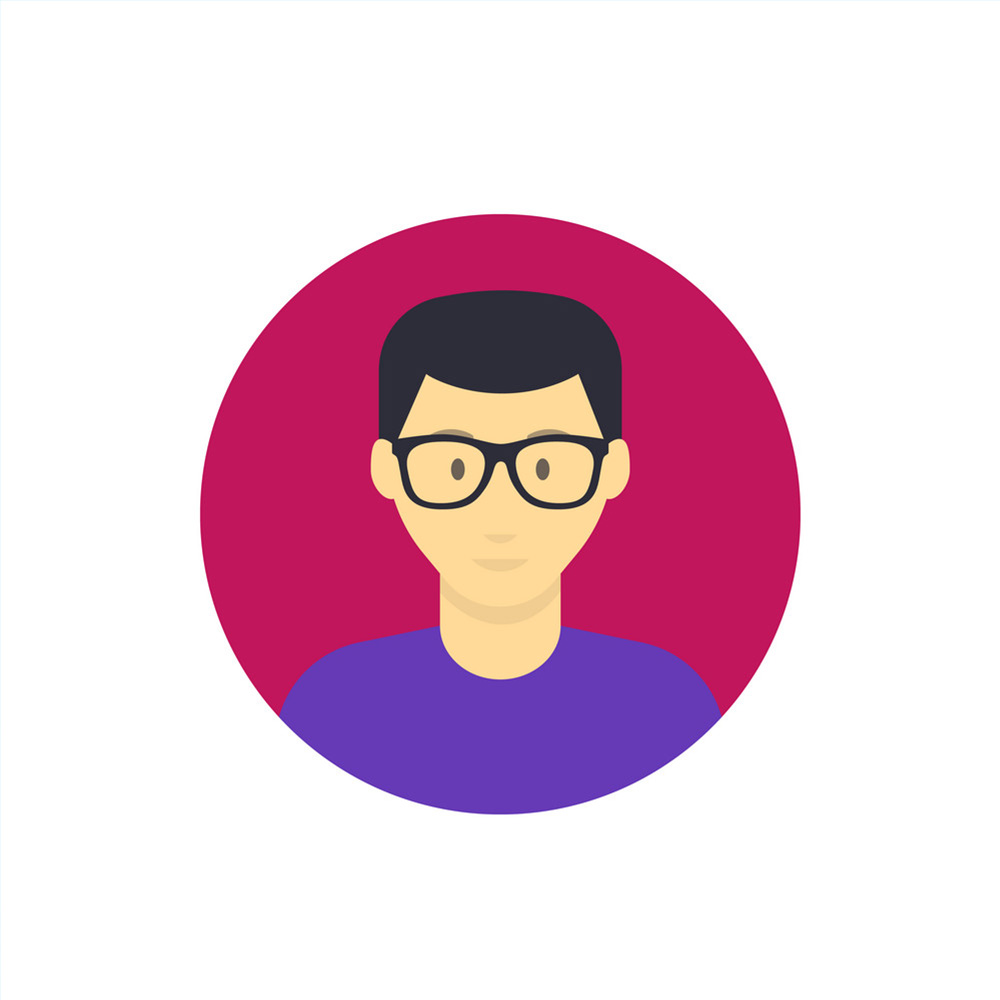 Leaderboard
Show leaderboard for all the users on the application.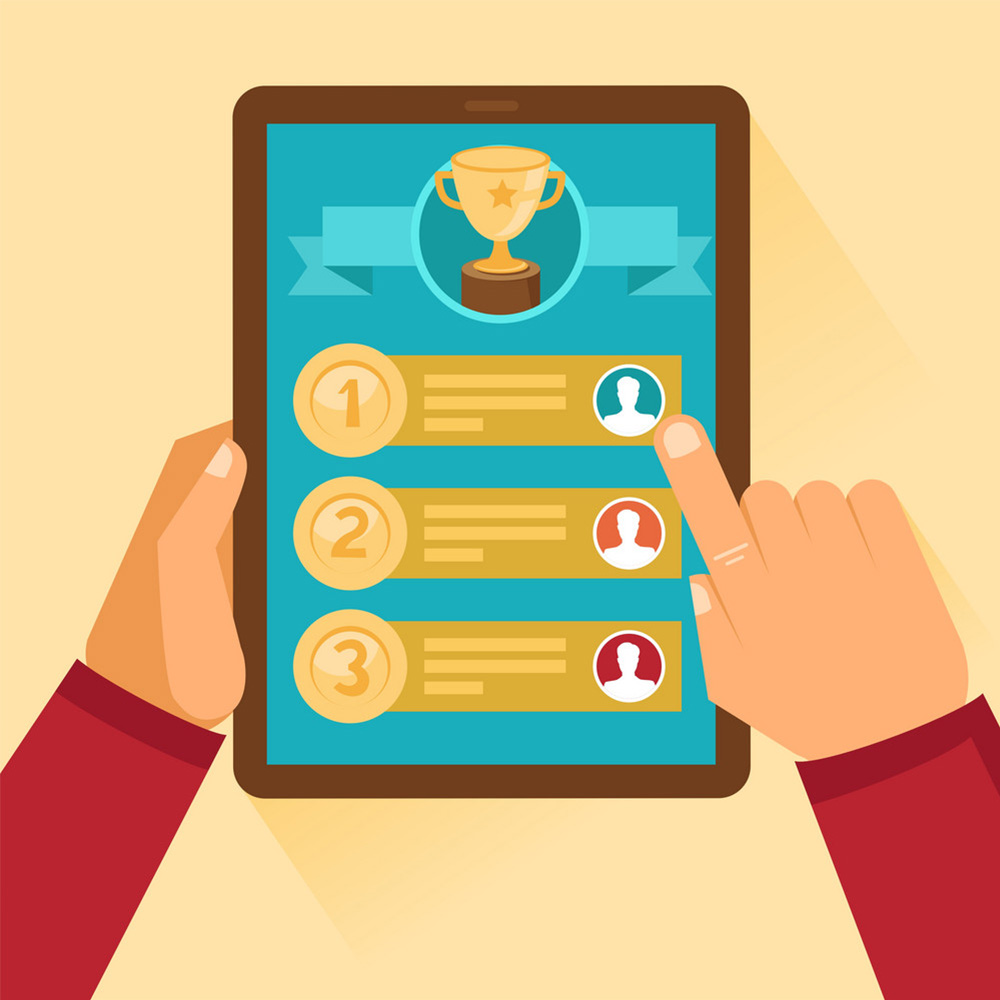 Automatic Renewals
Users can automatically renew their subscription. Saves time and makes it easier for them to remain a customer.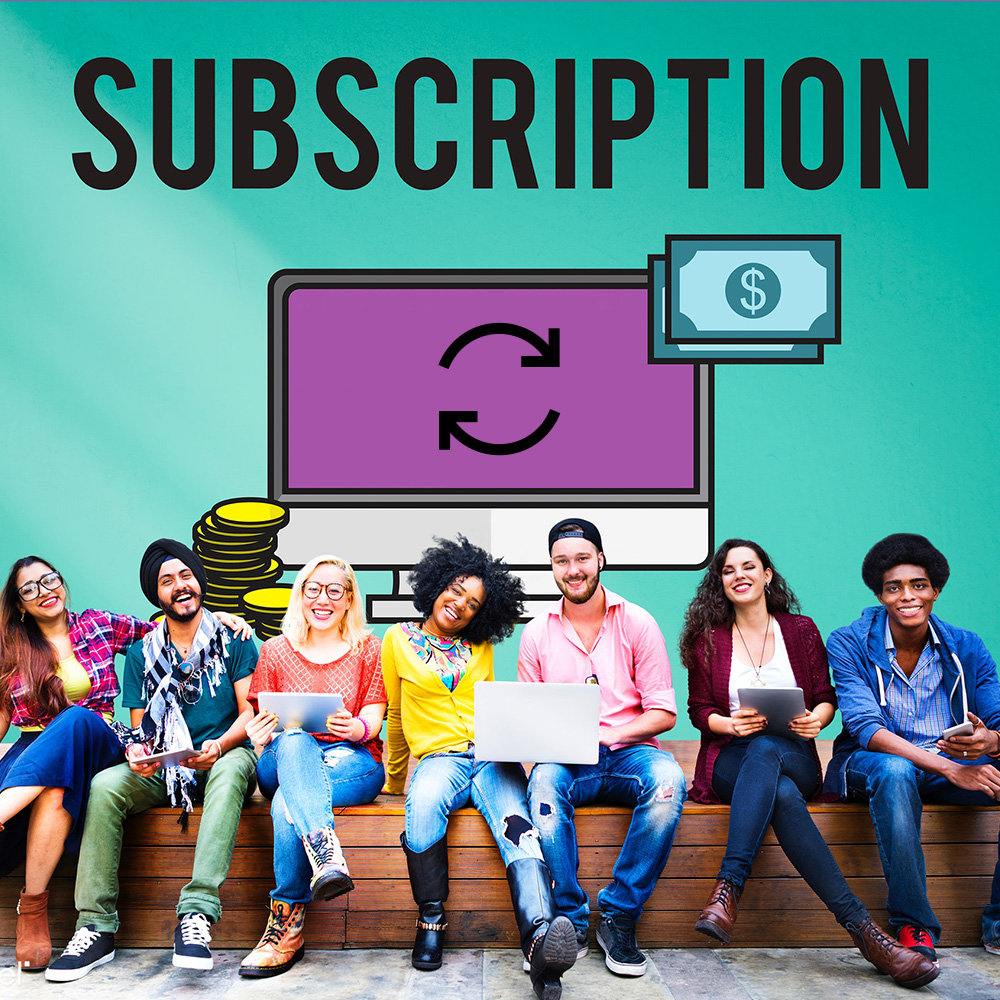 Collect Transaction Fees
Collect a percentage from transactions that happen inside the product. No need to spend time manually searching and filtering individual transactions.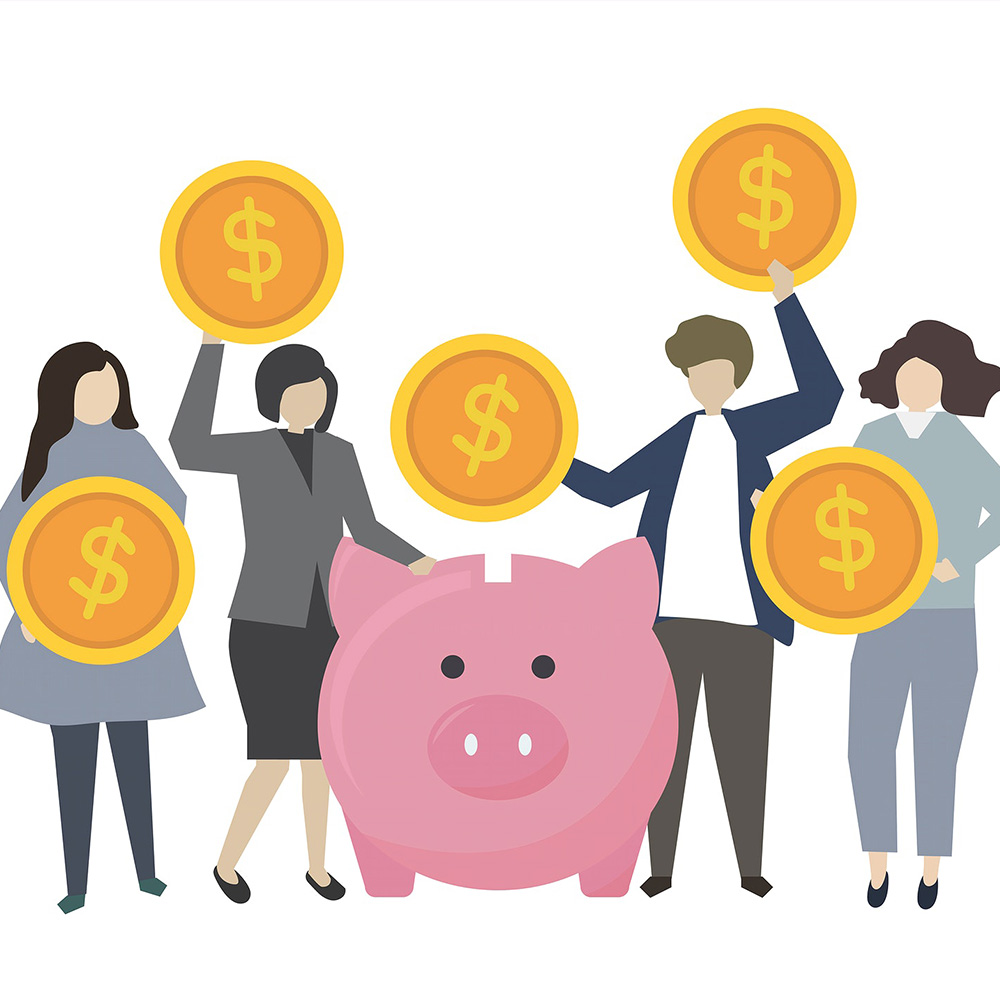 Donation Payments
Users can make a donation at the checkout stage. They only have to enter the amount, so it integrates automatically with the total.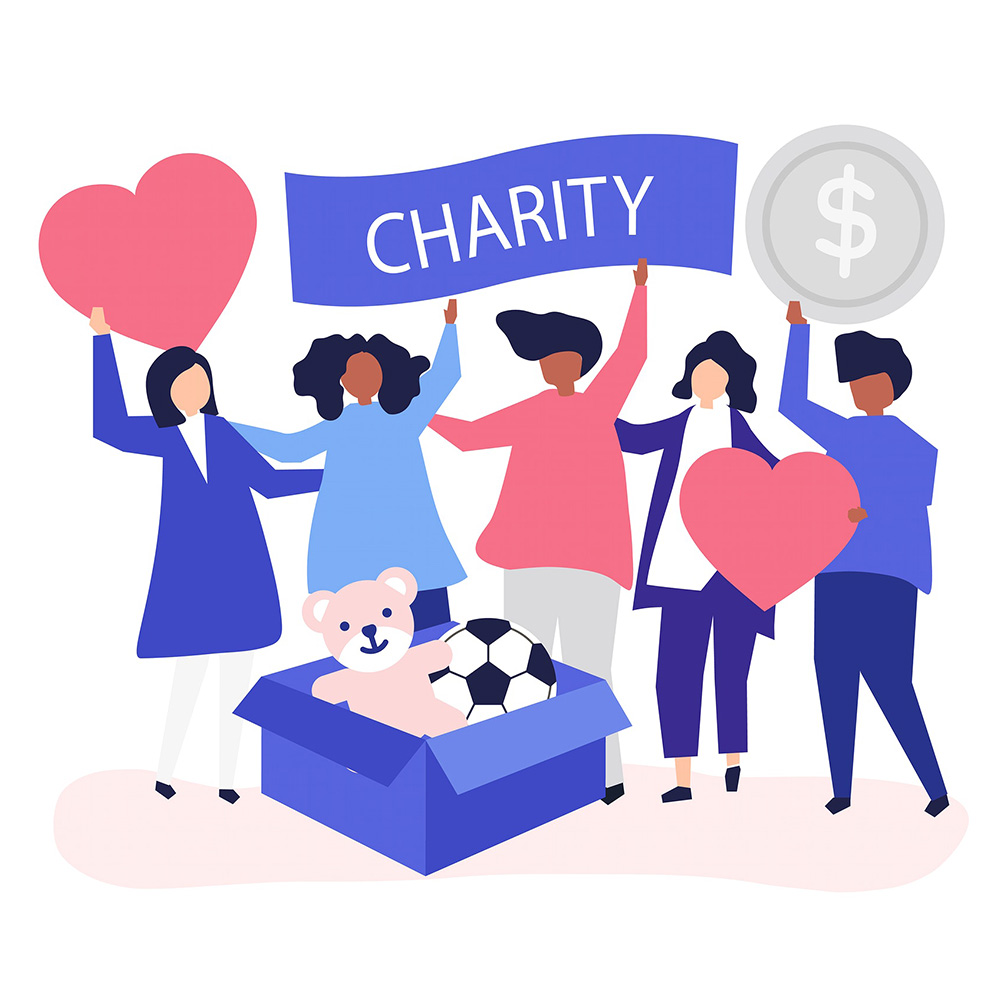 Invoice Billing
Invoice Billing allows you to bill your customers.
Multiple Currency Support
Multiple Currency Support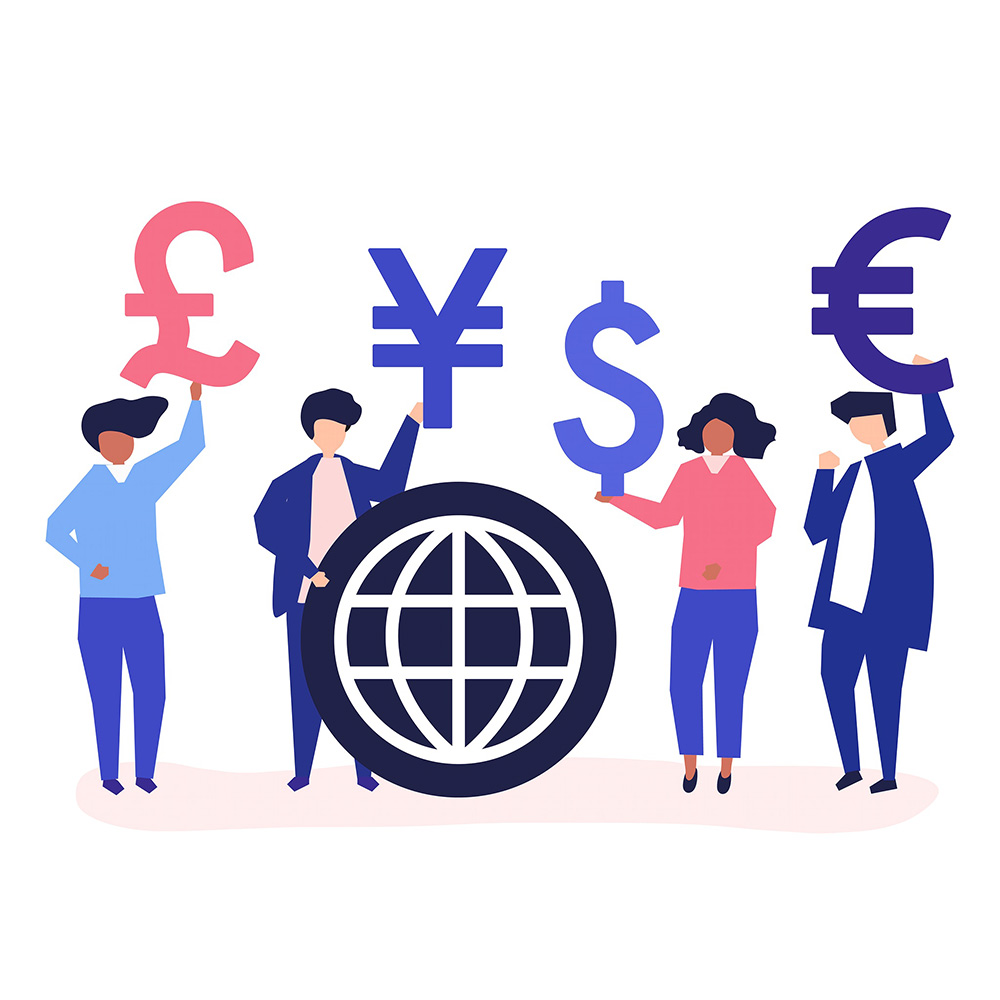 Payment Admin
Providing section in the admin panel to manage payments and entries.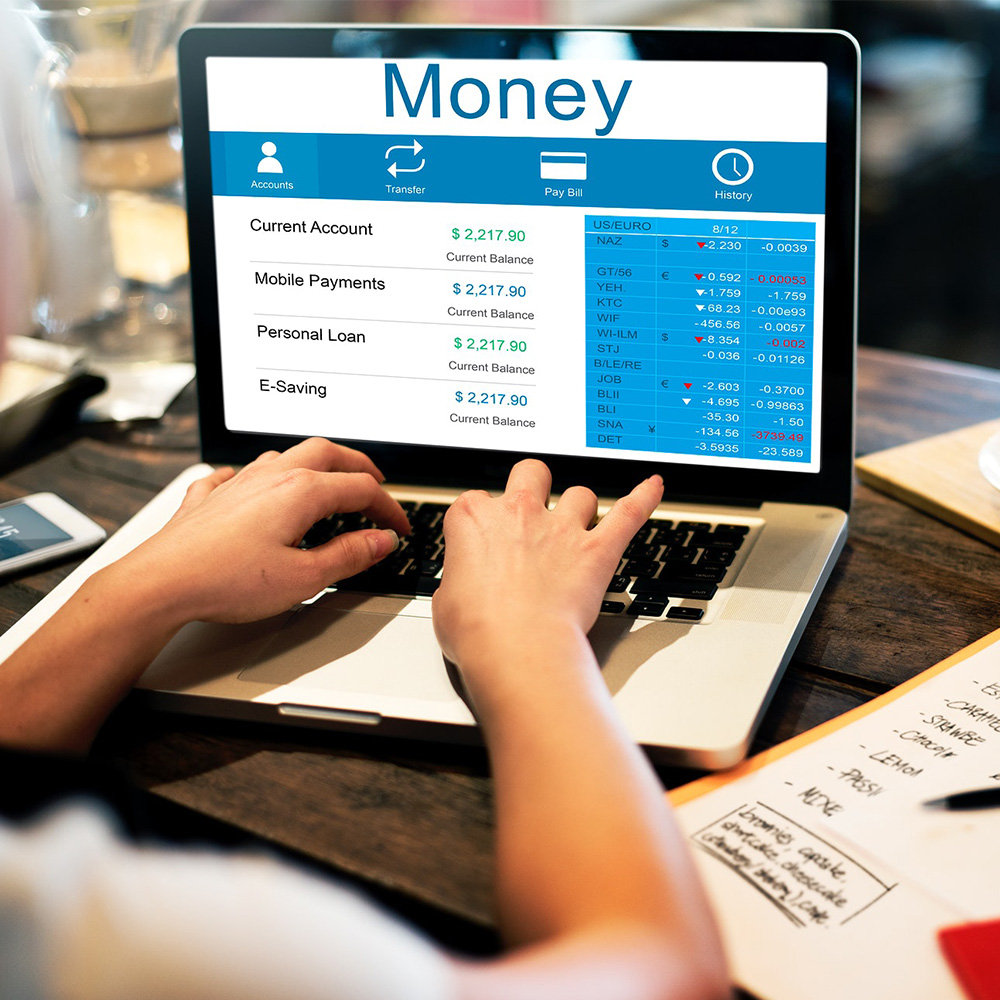 Premium Plan Comparison
Enables your audience to compare features from different plans. Highlight important features to help them decide which one to choose.
Refund Management
Users can request, reject or receive refunds with automatic or manual approval. Includes option to send progress reports by email or SMS.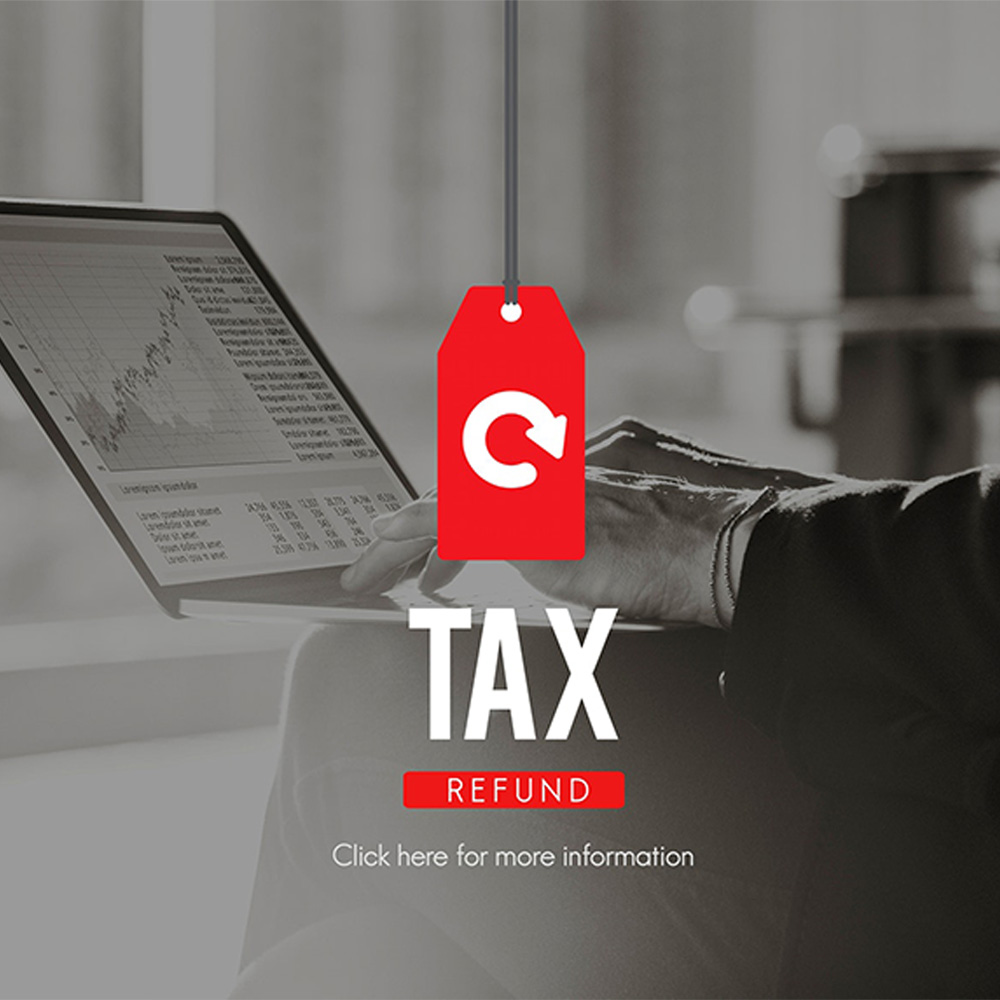 Split Payments
Allows users to split transaction fees across two accounts.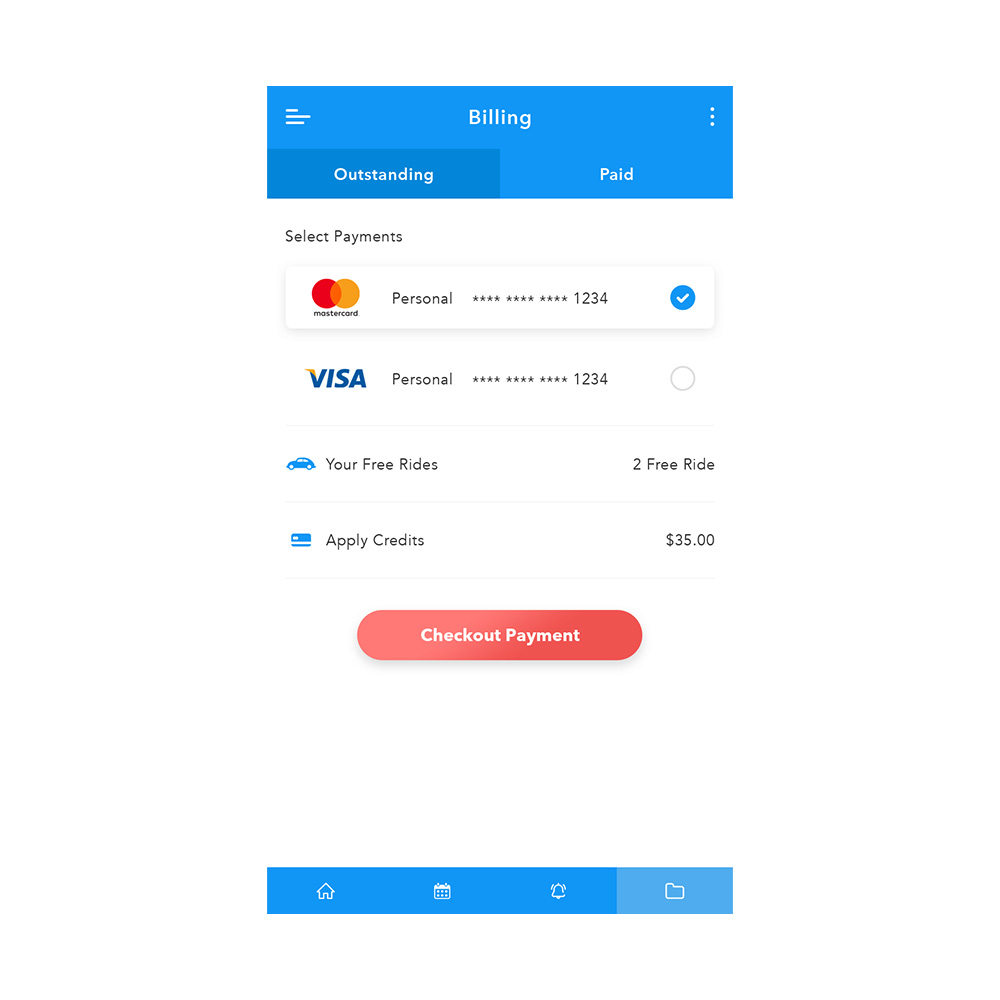 Subscription Billing
Bill consumers on a time determined basis.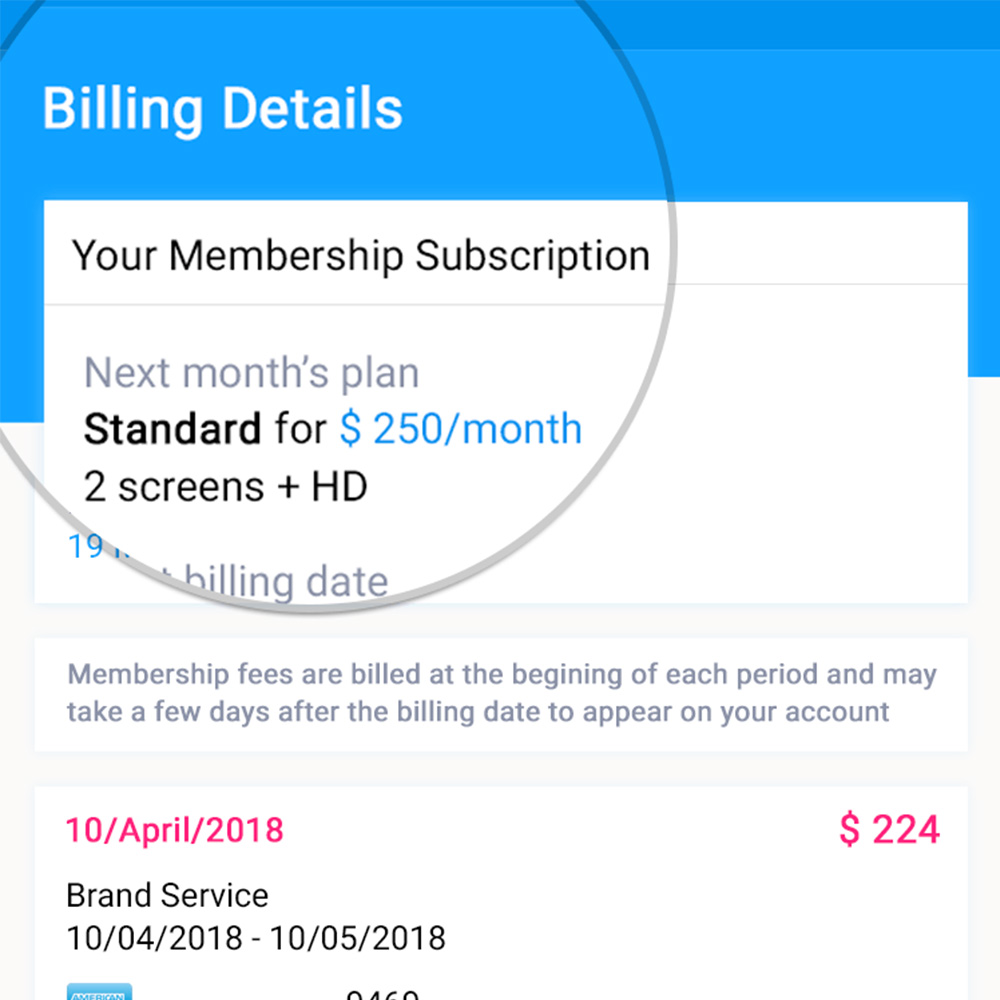 Tax Calculator
A feature that allows admin to create tax logic and apply them through the application
Wallet
Ability to create wallet in the application and add/ withdraw money from it.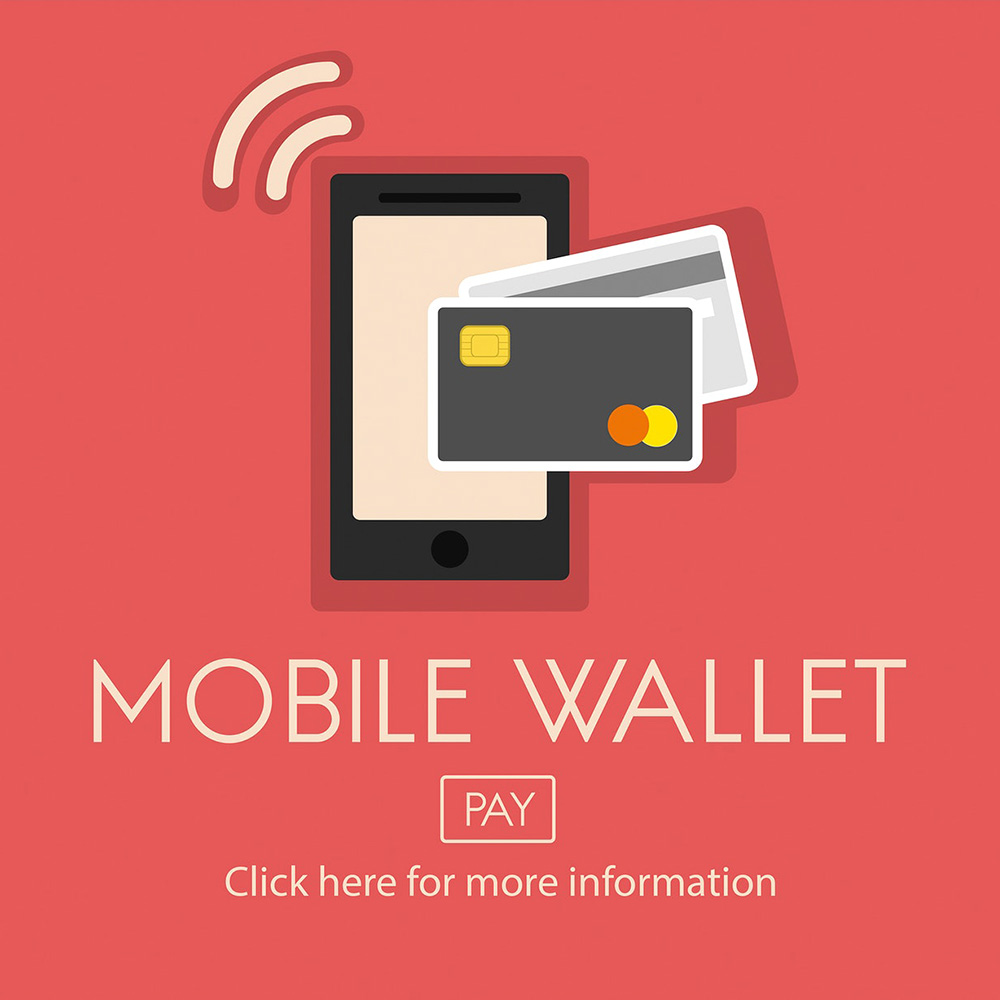 Alexa Integration
Integrate Alexa and give your product access to services such as automatic speech recognition, natural language understanding, and text-to-speech engines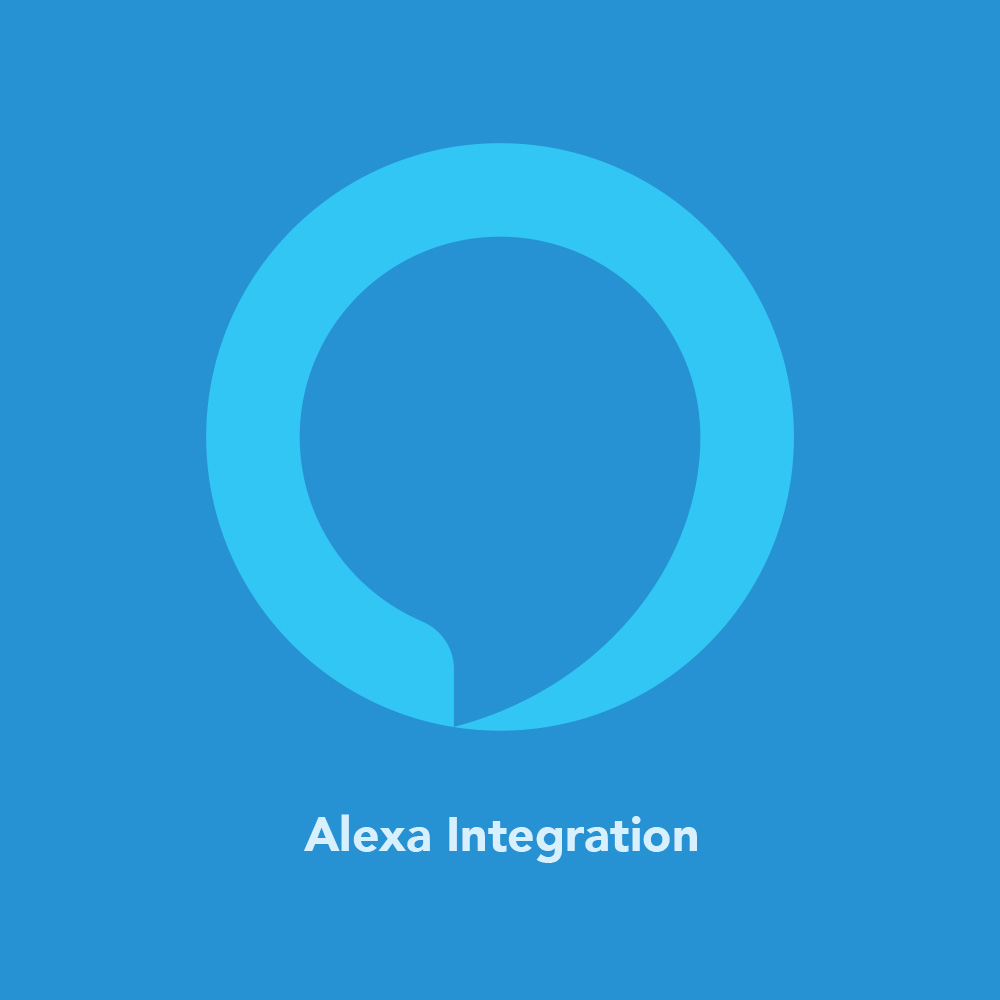 Amazon Pay Integration
Integrate Amazon Pay so users can pay with their Amazon account. Using their Amazon account information means checkout is fast and secure, plus the Amazon brand can help to offer reassurance.
Apple Pay Integration
Users can make payments using Apple Pay. This speeds up transactions, and means no financial data has to be stored on the product's servers.
Bluetooth Integration
Enable the product to start automatically when it connects to a Bluetooth-enabled device. Saves the user having to spend time on configuration, and makes it easier to start using the product
Custom Advertisements
Create custom banner ads within the Admin Console, which are then displayed to users. You have complete control over what's displayed.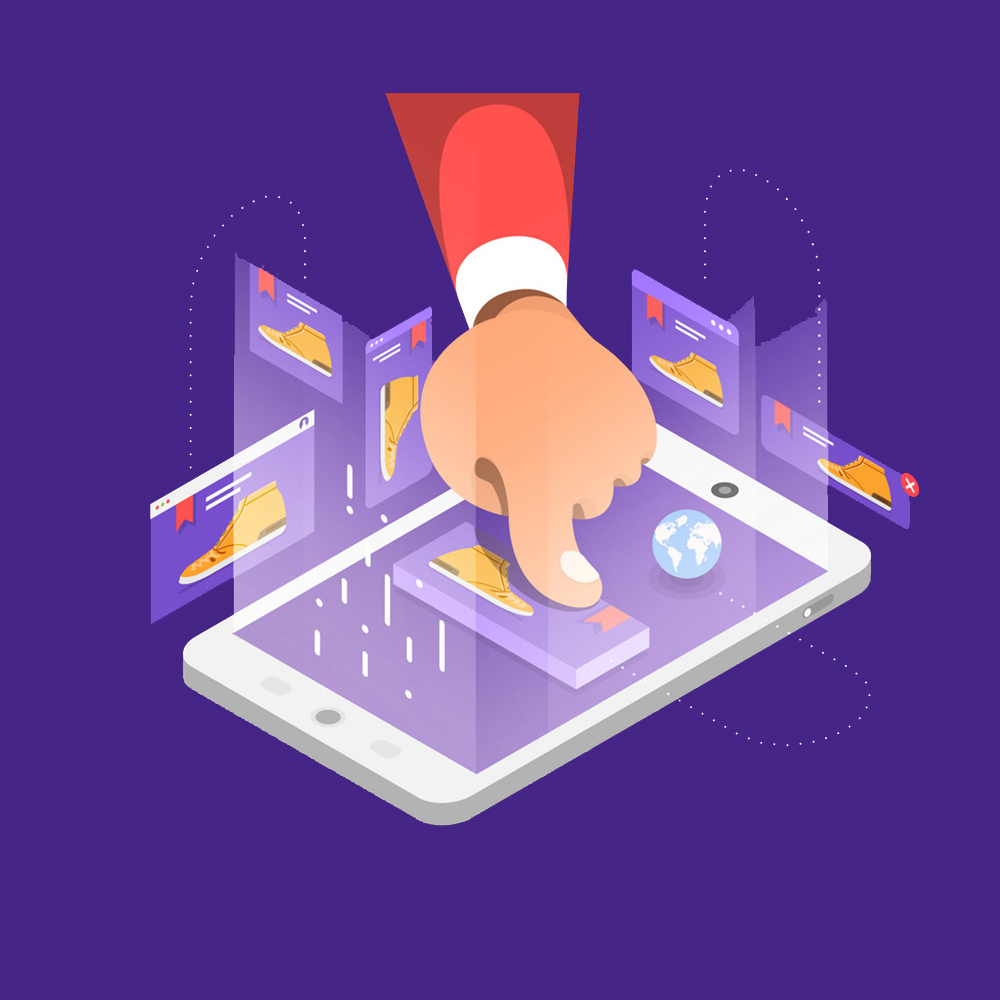 DocuSign Integration
Integrate DocuSign technologies into the product. You can then manage every step of a transaction digitally, from preparing and sending documents, to signing and auditing.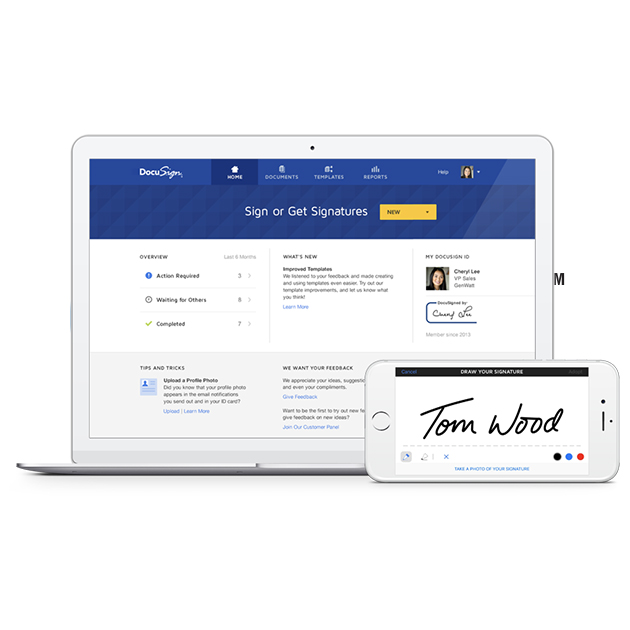 Freshdesk Integration
Integrate Freshdesk for users. They can benefit from Freshdesk's cloud-based customer support without having to exit the product.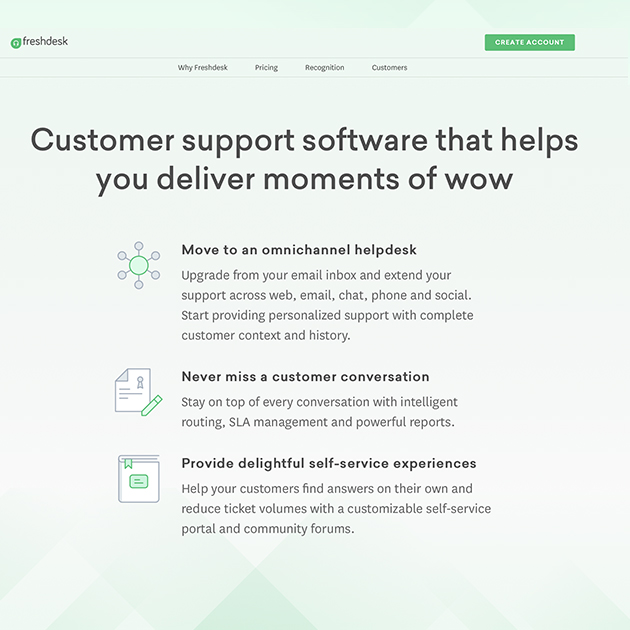 Getty Images Integration
Integrate Getty Images to access millions of photos, videos and vectors. Publishers and creators can then enhance their content with multimedia while inside the product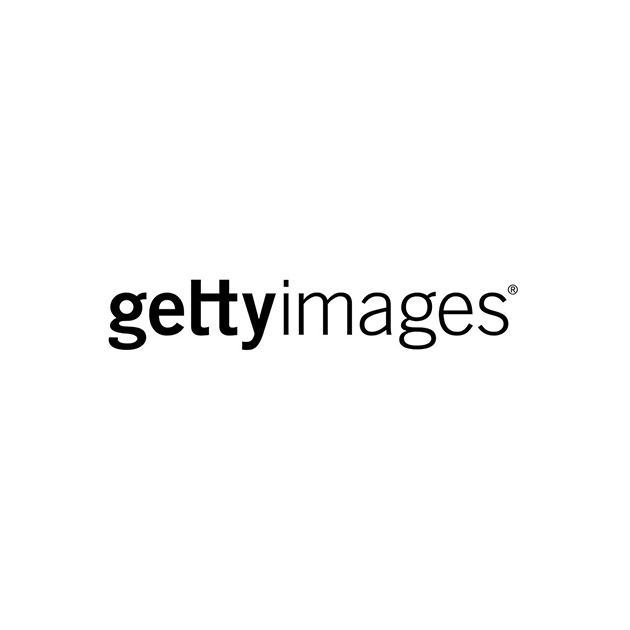 Google AdSense Integration
Integrate Google AdSense to display ads and monetise visits and users. Google decides which ads to display, based on the content you publish.
Google Pay Integration
Users can pay for items using their Google account details. Makes checkout faster for Google account holders, and helps reassure users by showing the Google brand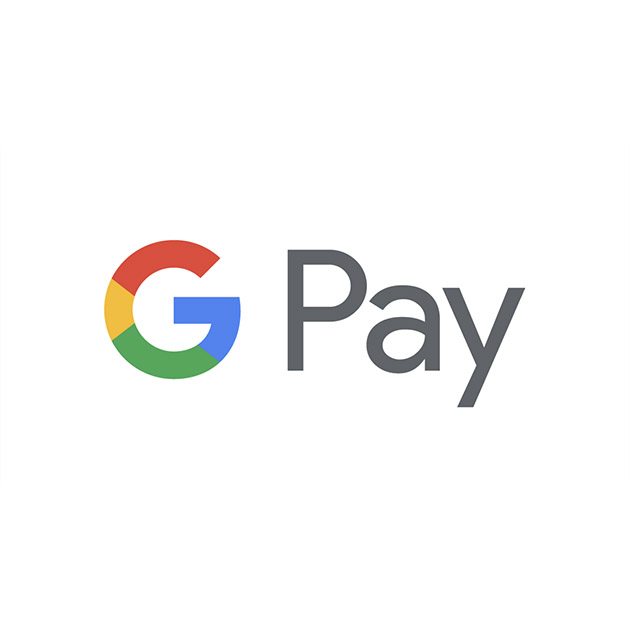 G Suite Integration
Integrate your product with the G Suite range of services, such as Gmail, Sheets, Slides, Forms. Extends the capabilities and possibilities of how your product can be used for collaboration, work and productivity.
Email Lists
Manage email lists inside the application. Users can view, edit and manage email addresses for use in communications and onboarding.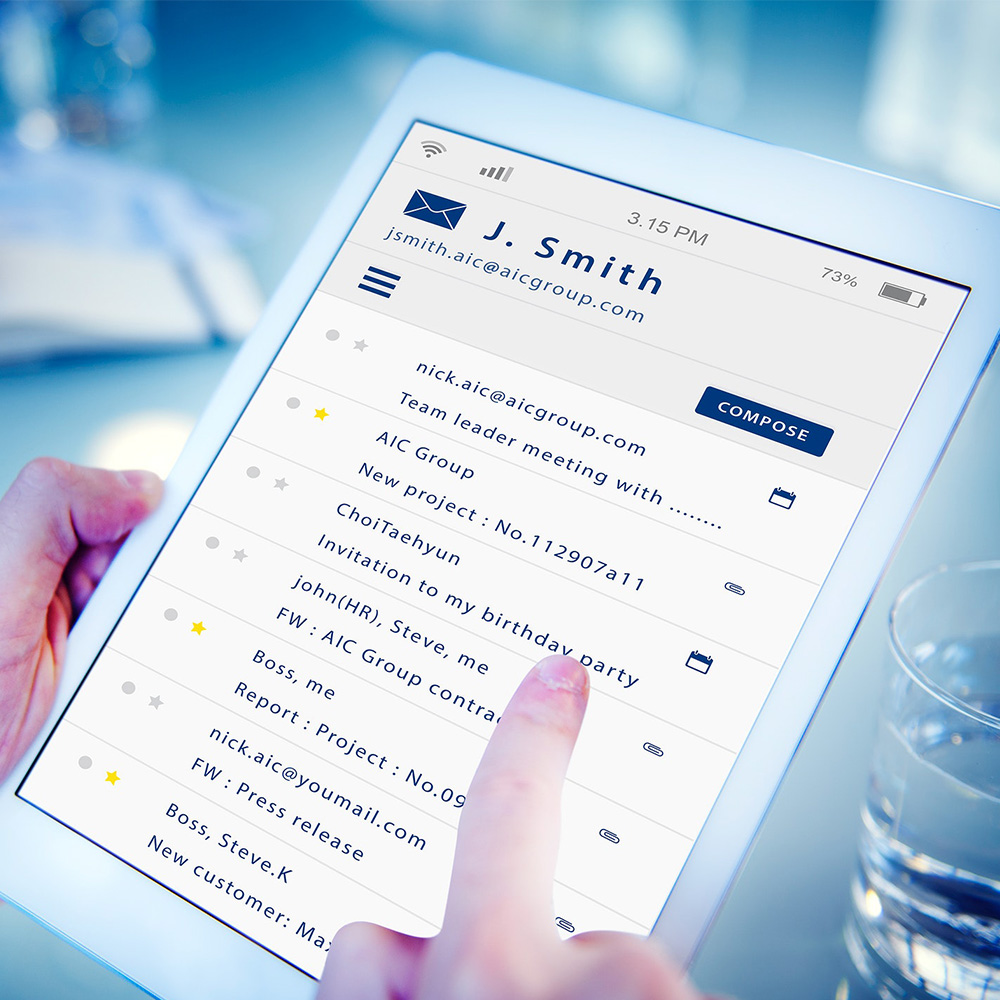 Neural Net API for Android
Enable machine intelligence on Android, with Neural Networks API via the NDK. It enables hardware-accelerated inference operations on supported devices
Google News Integration
Ability to syncronize with Google News and display results in the application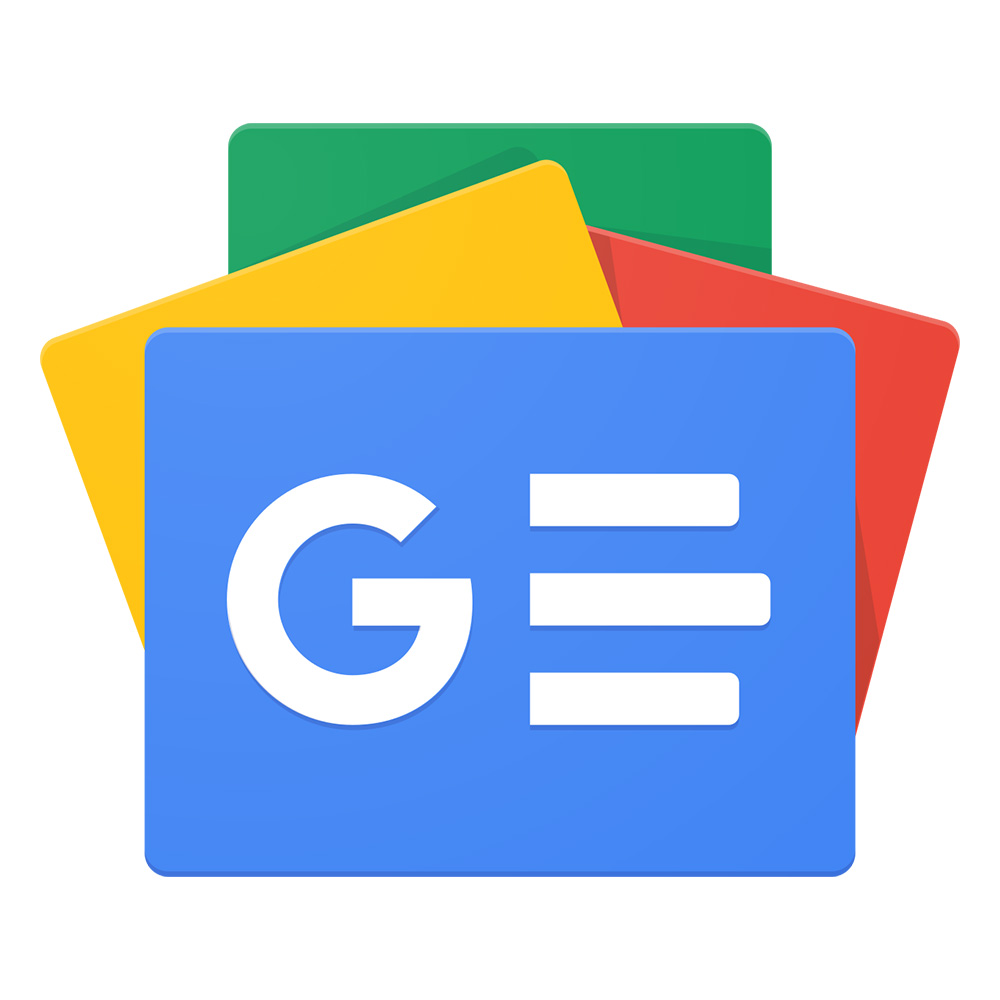 HubSpot Integration
Integrate HubSpot with the product for advanced Customer Relationship Management. Use HubSpot features to enhance your product, for example with personalisation, engagement history, and lead scoring.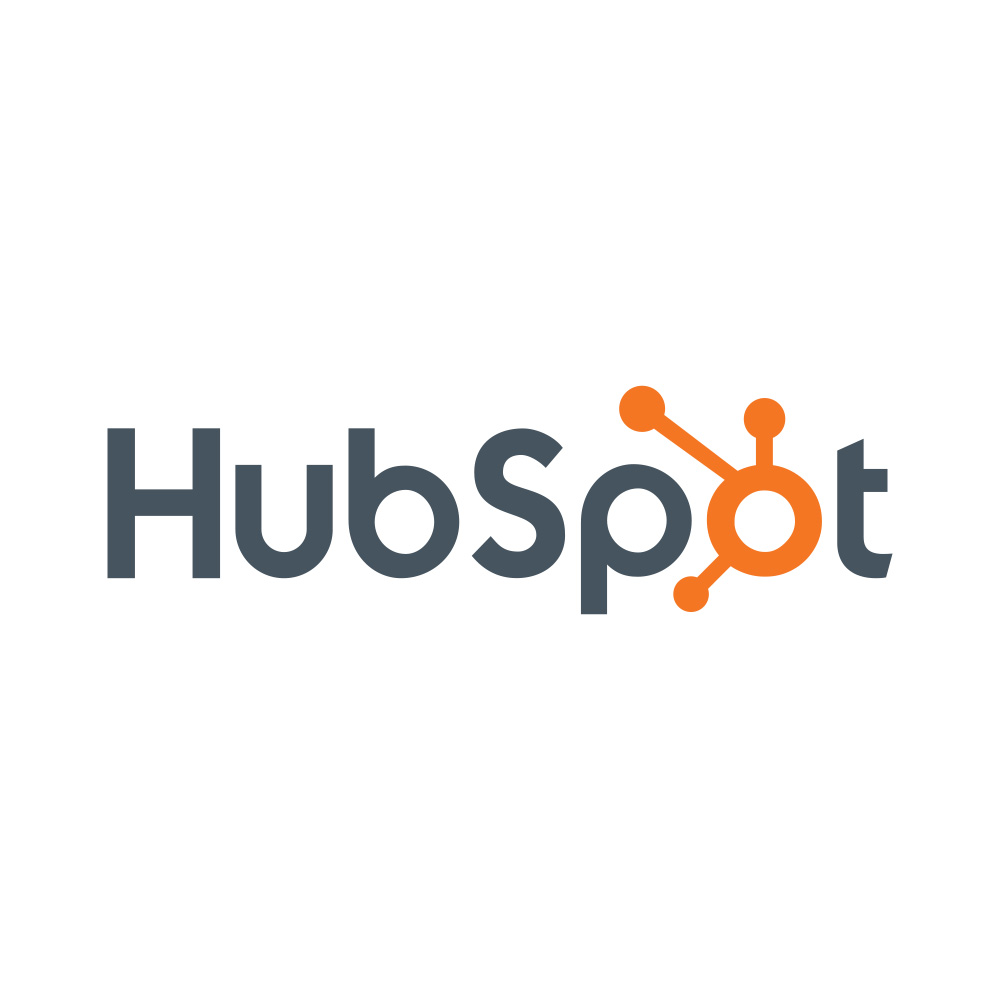 Integrate Android Wear UI Library
Enables your wearable's appearance to be optimised across Android wearable devices. Ensures the layout will work on round or square screens and user actions (such as press or swipe) are consistent
MailChimp Integration
Integrate your Mailchimp account to exchange data to and from your product. Enables you to use Mailchimp's features without exiting the product.
Mailing List Integration
Email addresses collected through the product are added to a mailing list. Saves time compared to manual uploading of contact details, and automatically gives you a database for communication or marketing.
Mixpanel Integration
Integrate the Mixpanel SDK or API. Enables the product to send and receive Mixpanel analytics and insights relating to the product.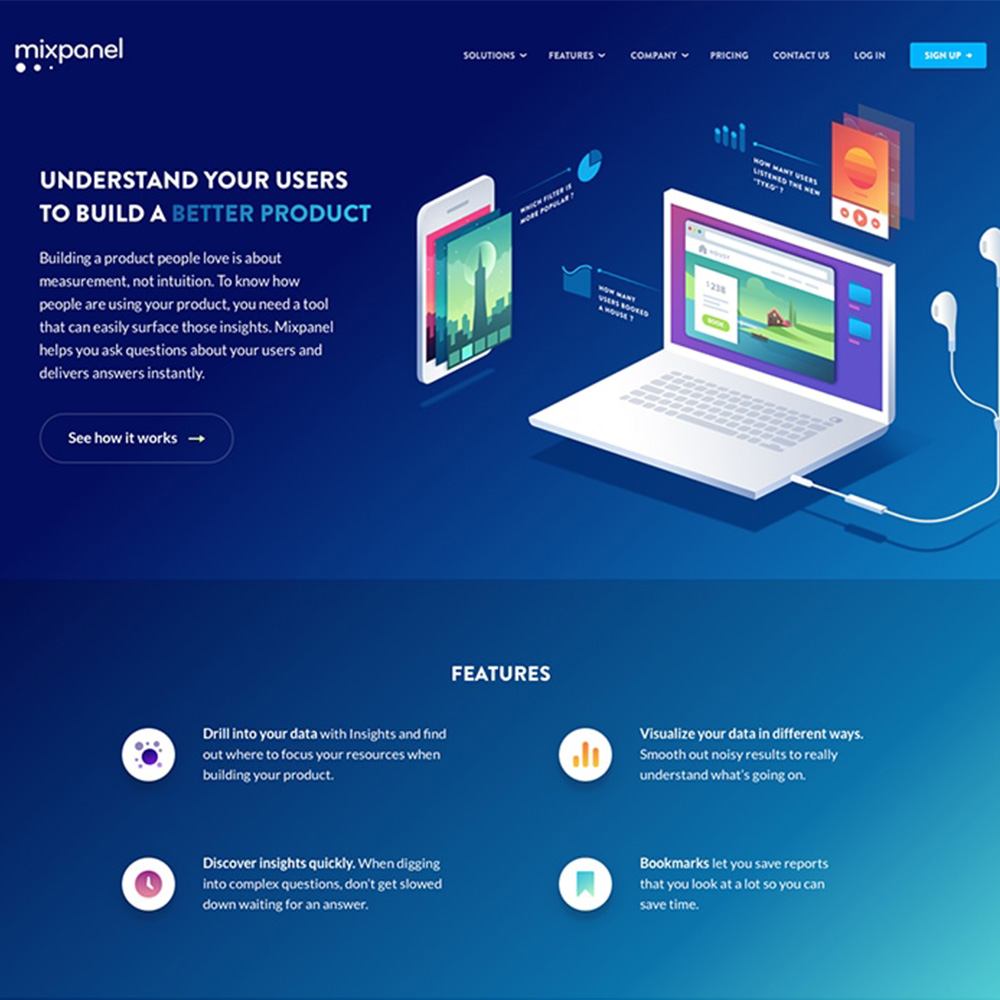 Online Booking Integration
Integrate a third-party booking app of your choice. Users can then make bookings without exiting the product.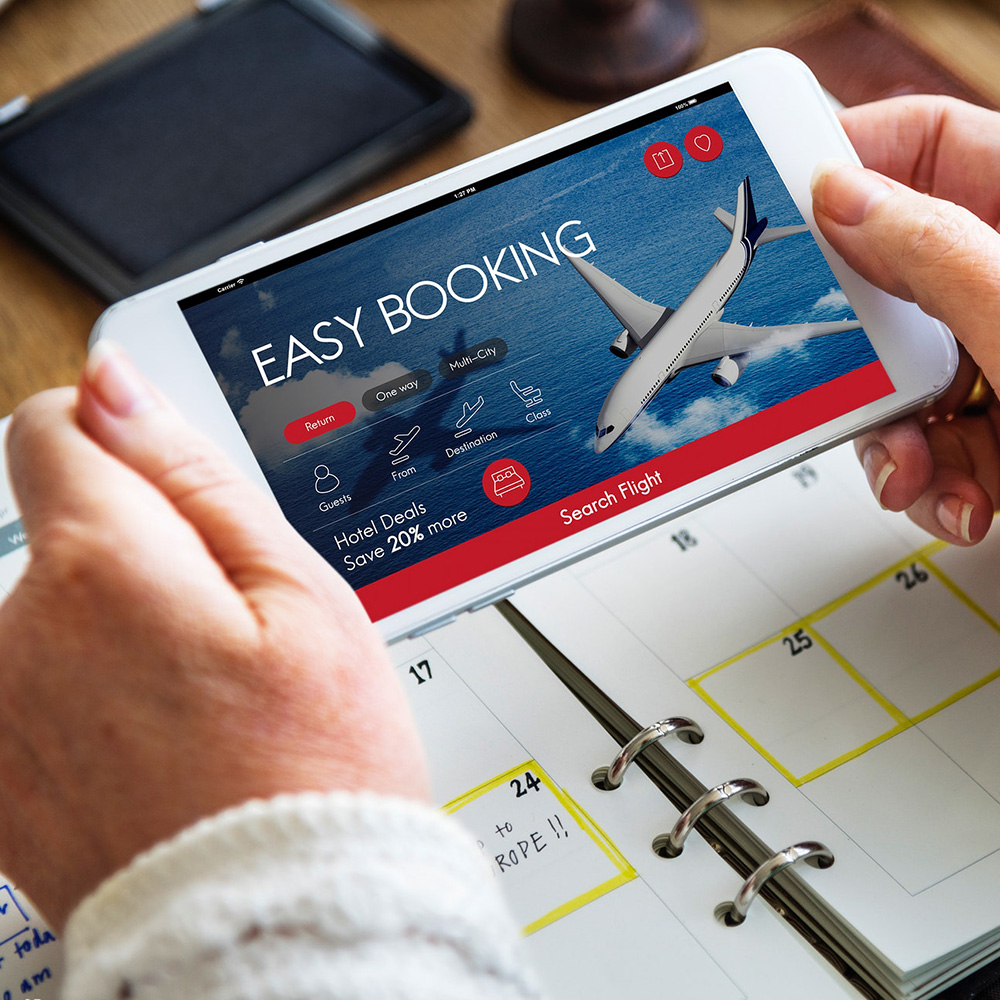 Outlook Integration
Integrates with Microsoft Outlook Service. Users can have contacts, tasks and calendar events synchronised automatically.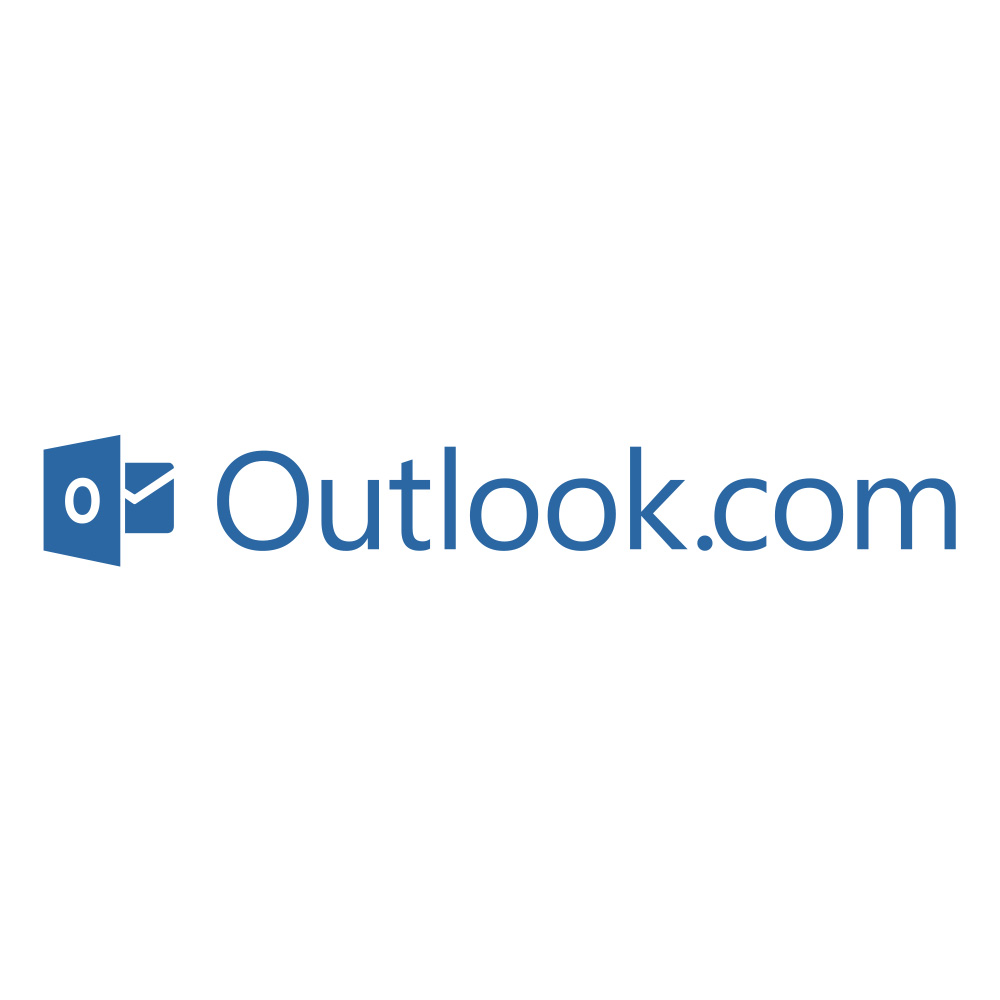 Payroll Integration
Integrate the product with a payroll system to send and receive data. Enables the product to be used as an accounting tool.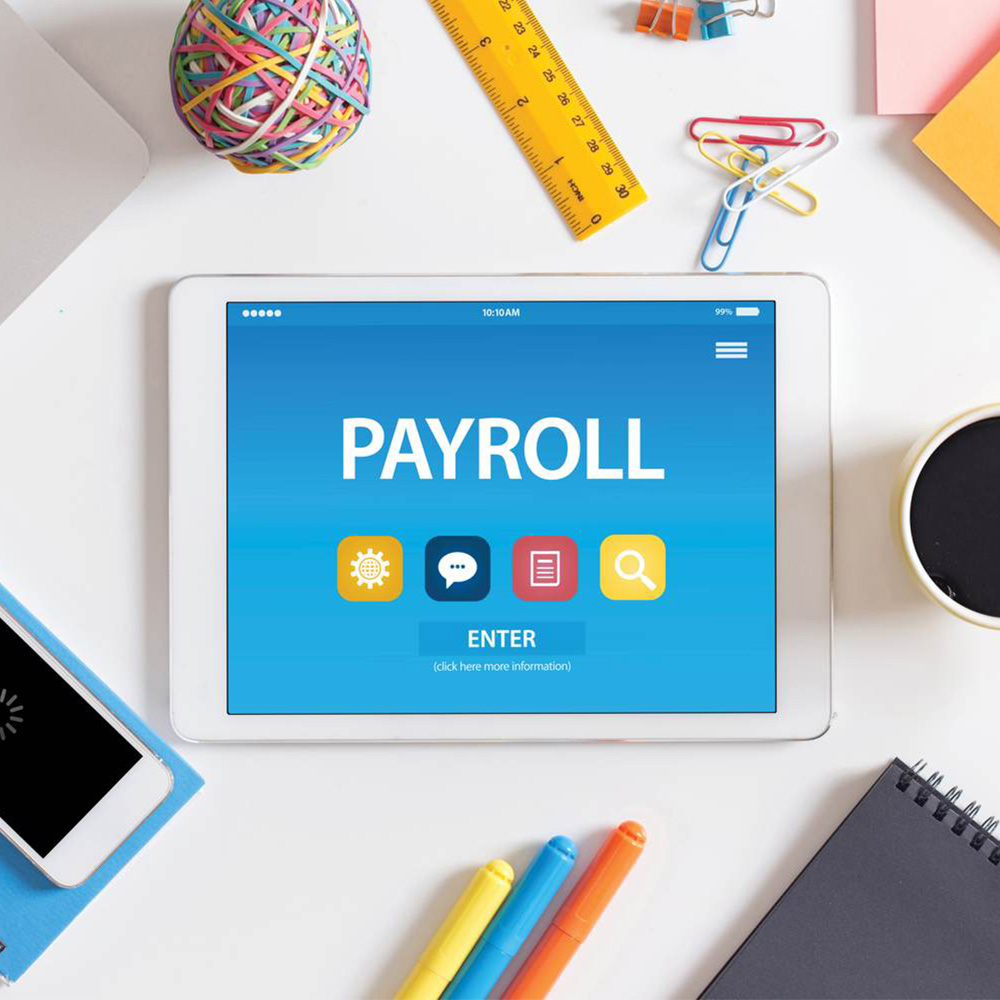 Paytm Wallet Integration
Integrate Paytm so users can pay with their Paytm account. Useful for attracting customers who don't want to pay with a card or cash.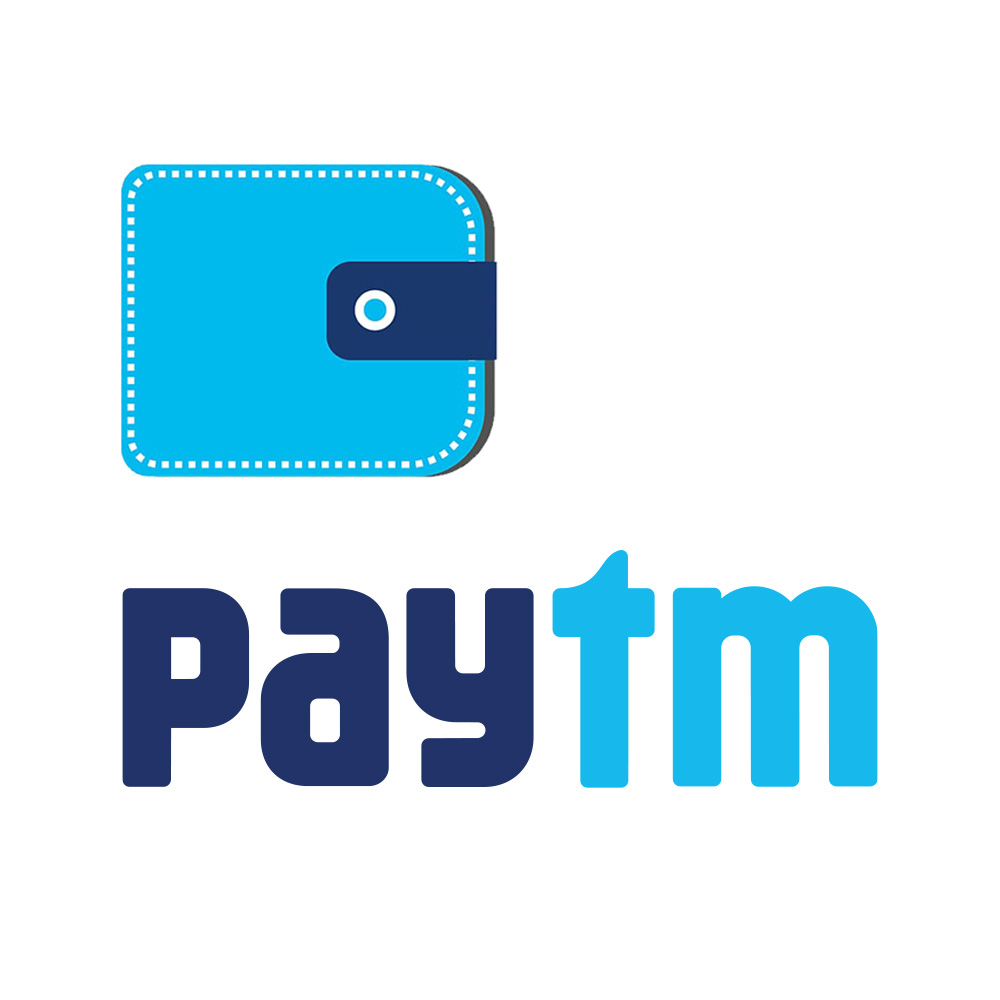 Radio Integration
Users can search and find radio stations which they can listen to inside the product. Includes options to filter by genre, region and save/favourite stations.
RSS feeds
Users can read content as soon as it's uploaded by their favourite publishers. These can be collected from any platform offering RSS
Salesforce Integration
Integrate Salesforce so that the product can send and receive data. Use to enhance the CRM and boost productivity.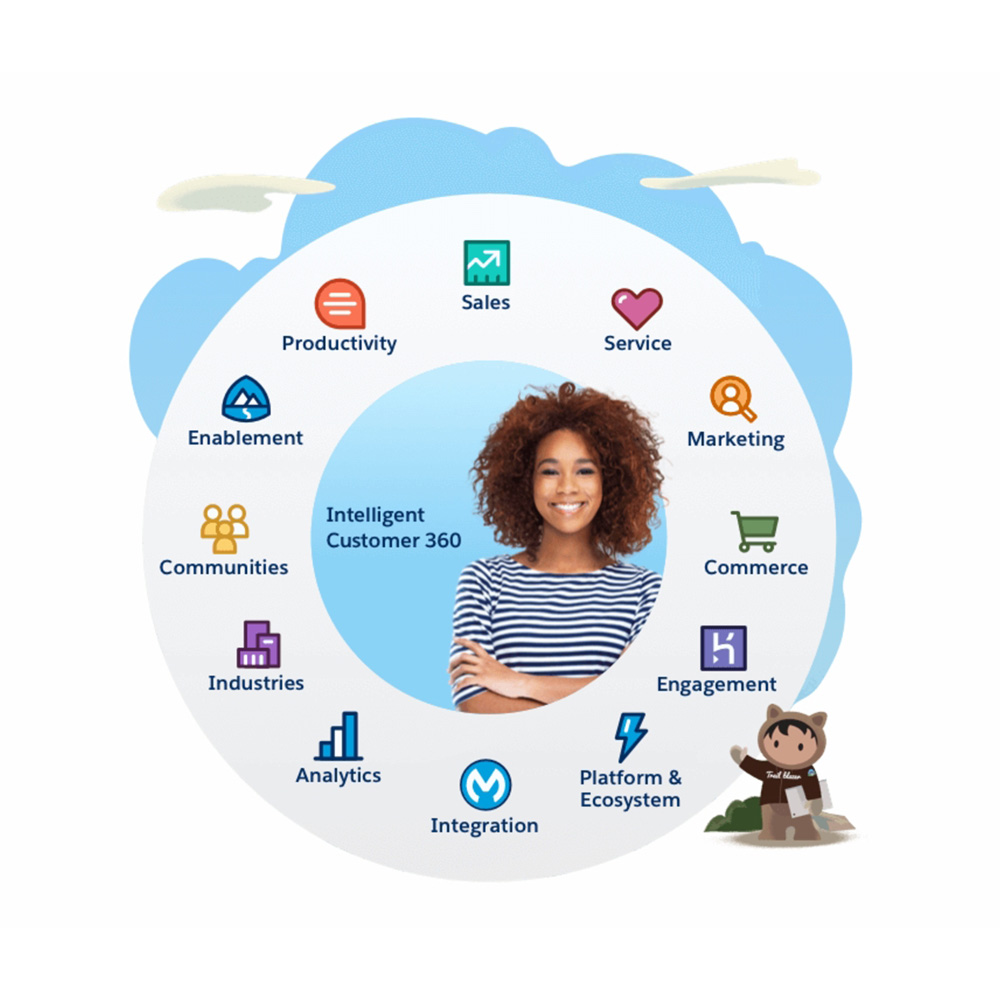 Slack Integration
Integrate Slack functionality to be used inside the product. Users can access their Slack messaging, tools and files without exiting the product.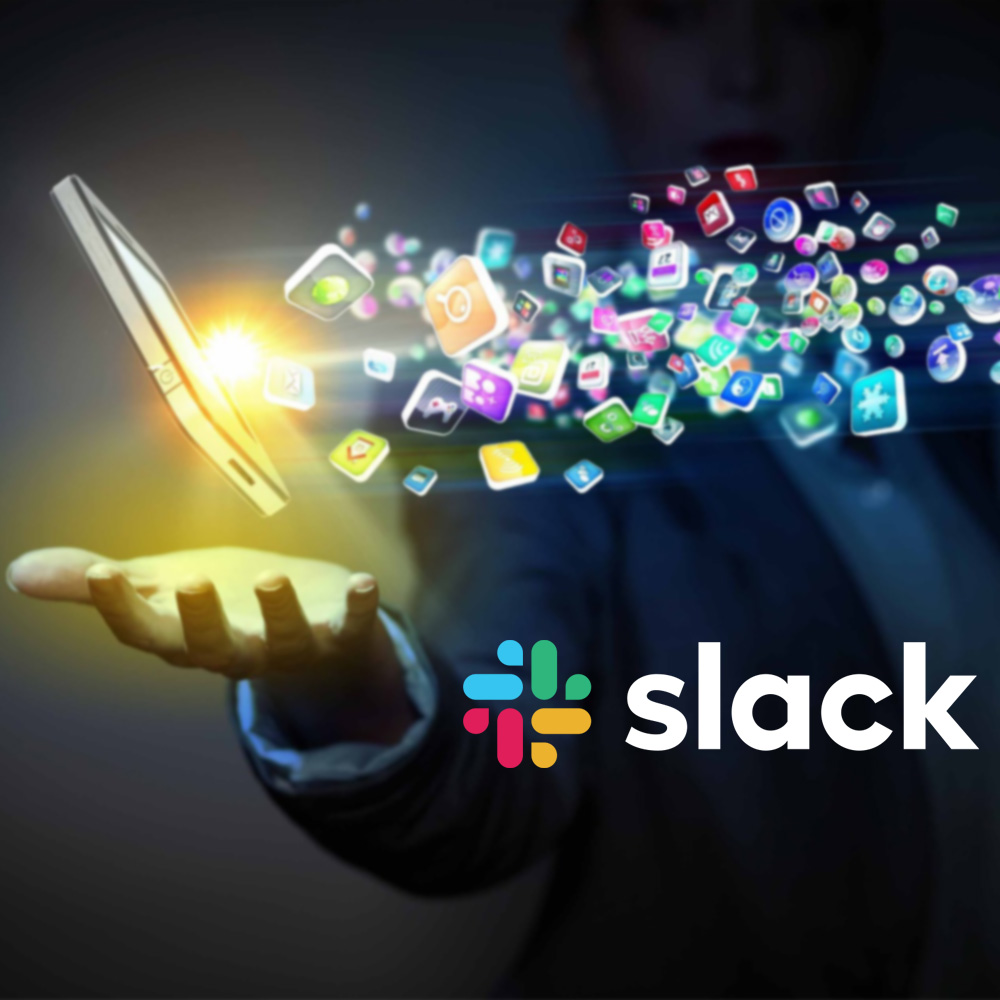 Syncs with Evernote
Users can save content within the product to Evernote. Through an Evernote account, the saved content can be available on any logged-in device
Twilio Integration
Integrate the Twilio API to unlock Twilio's services for users. They can take advantage of Twilio's features without having to exit the product.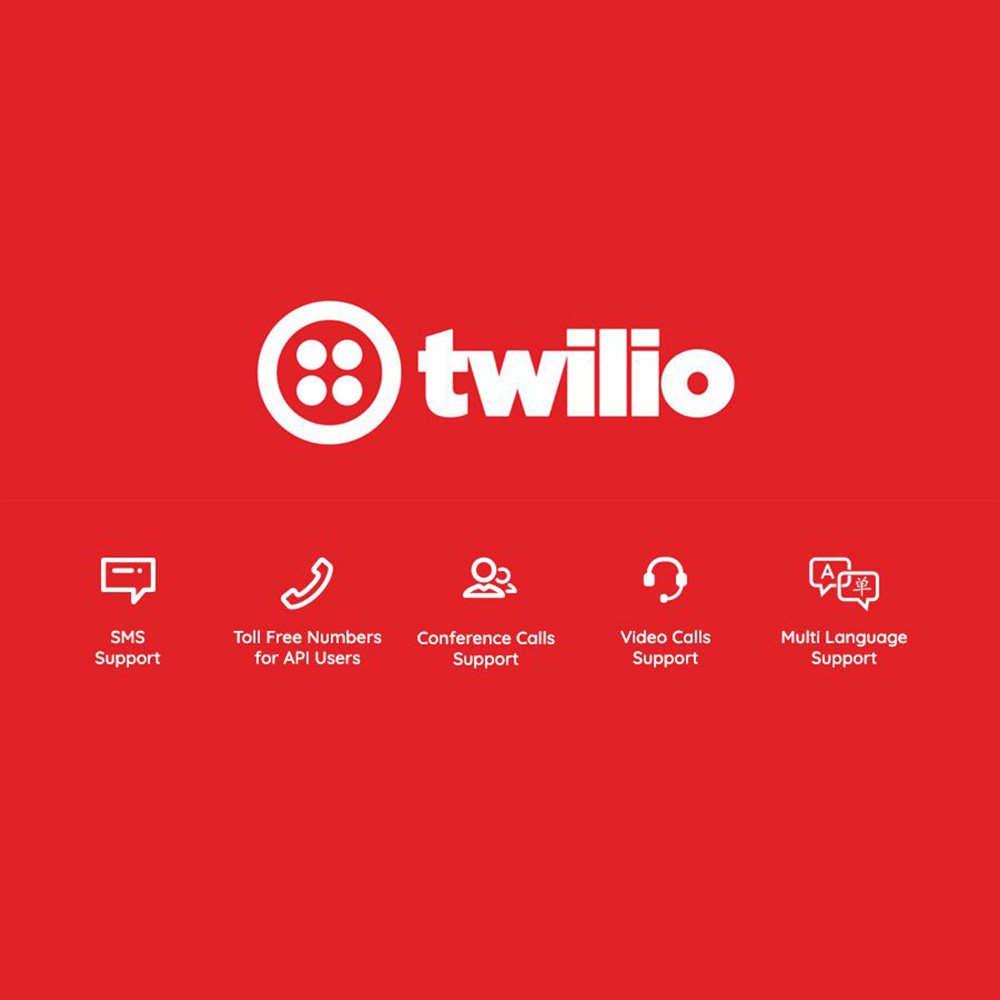 Weather Integration
Sync with Google Weather reports. Users can then see weather reports while inside the product.
YouTube Integration
Give users YouTube functionality inside the app. Search and view videos hosted on YouTube, rather than uploading large video files to your server.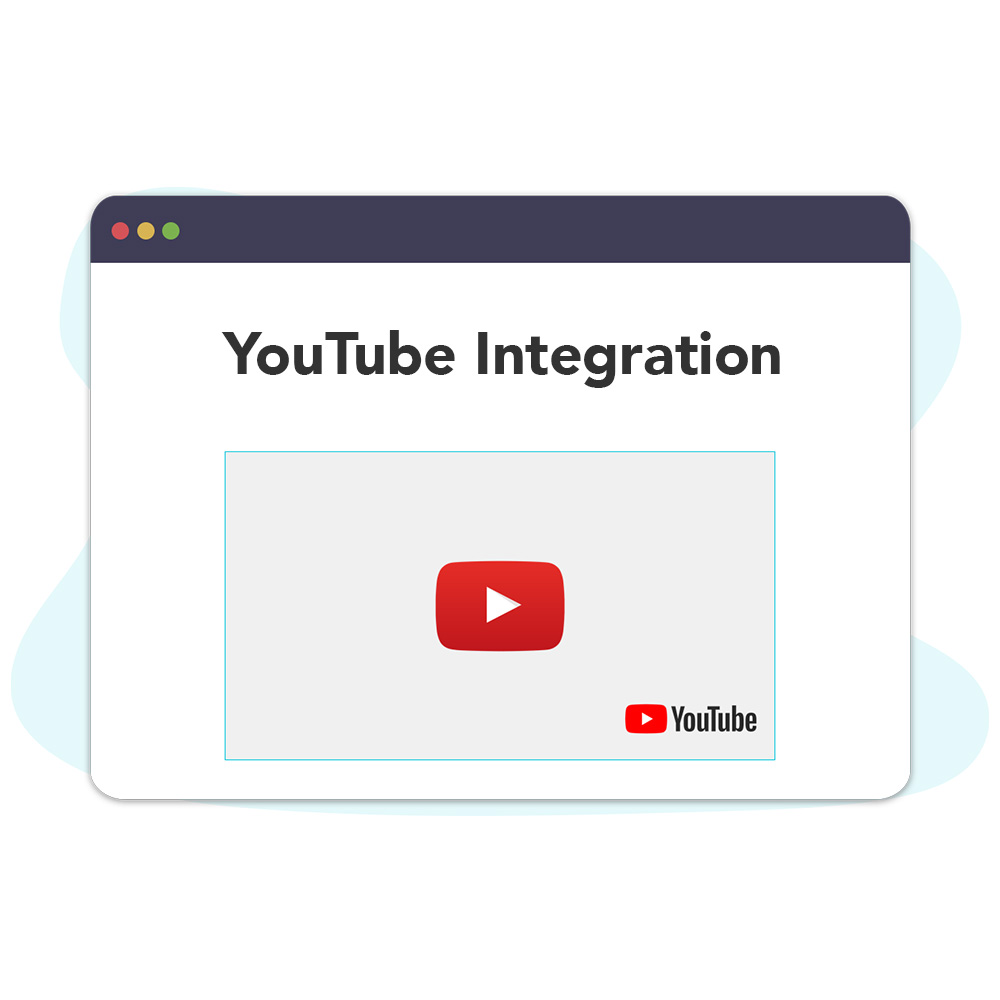 Barcodes Scanner
Scan, read and process a barcode, using the device's camera. The result can be used with your inventory for reference.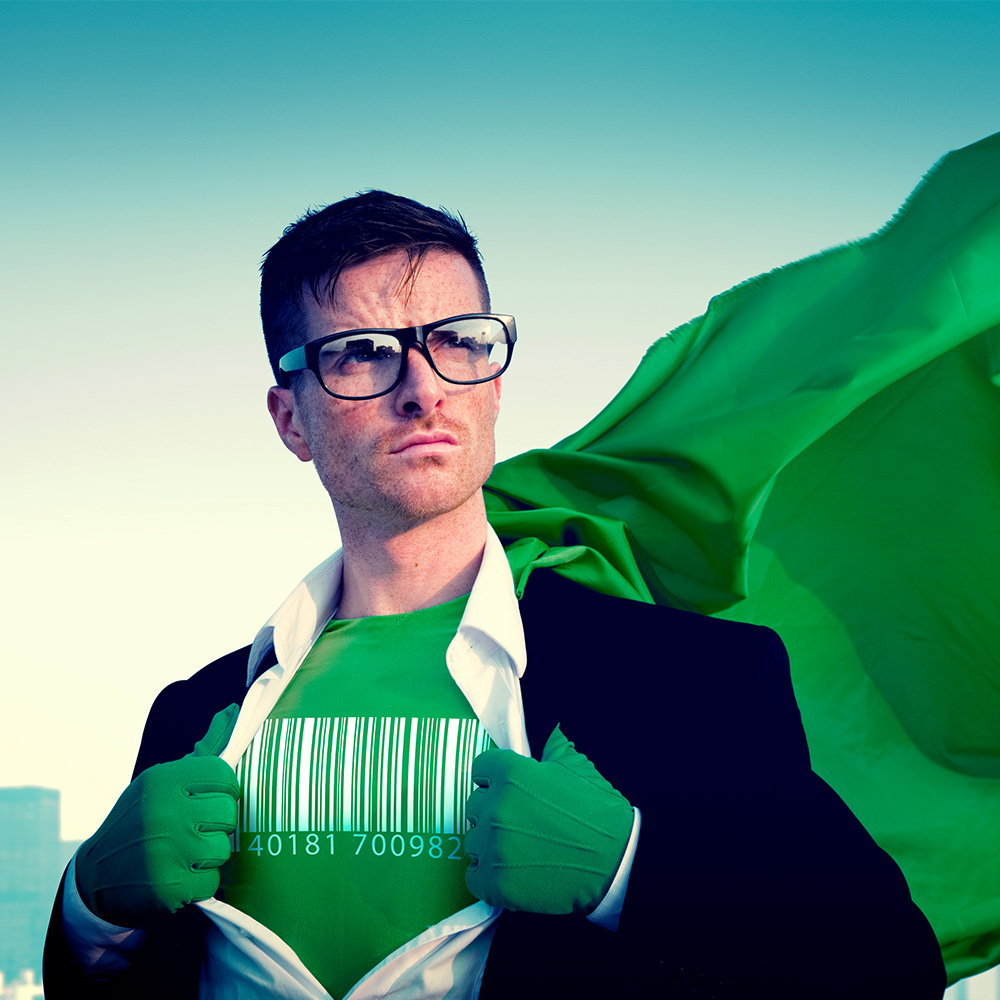 Item Availability
Calculate availability of a product when it's added to a user's cart. This is based on the current stock levels and any reservations, so customers can complete their purchase rather than try to buy and then be disappointed by a 'Sorry, out of stock' message.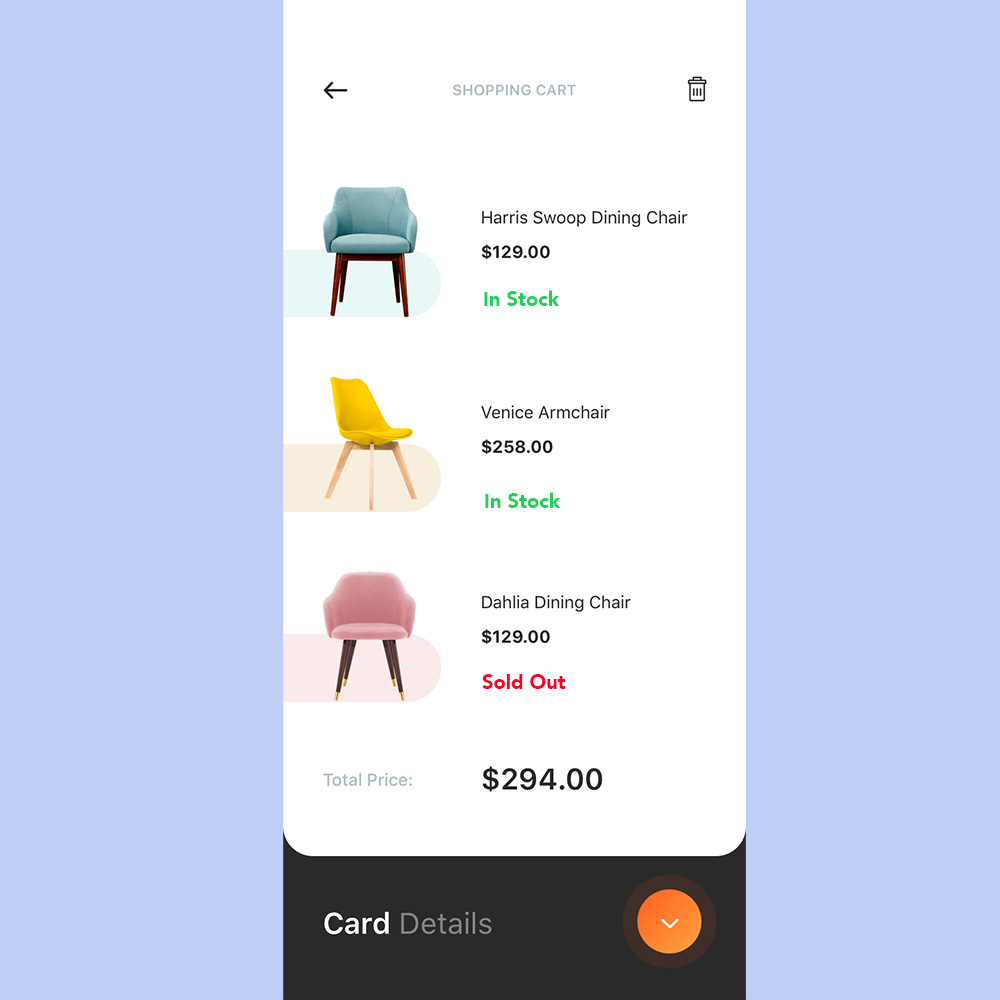 Google Maps
Add Google Maps functionality to the product. Enables users to benefit from navigation and location features with a Google Maps API integration.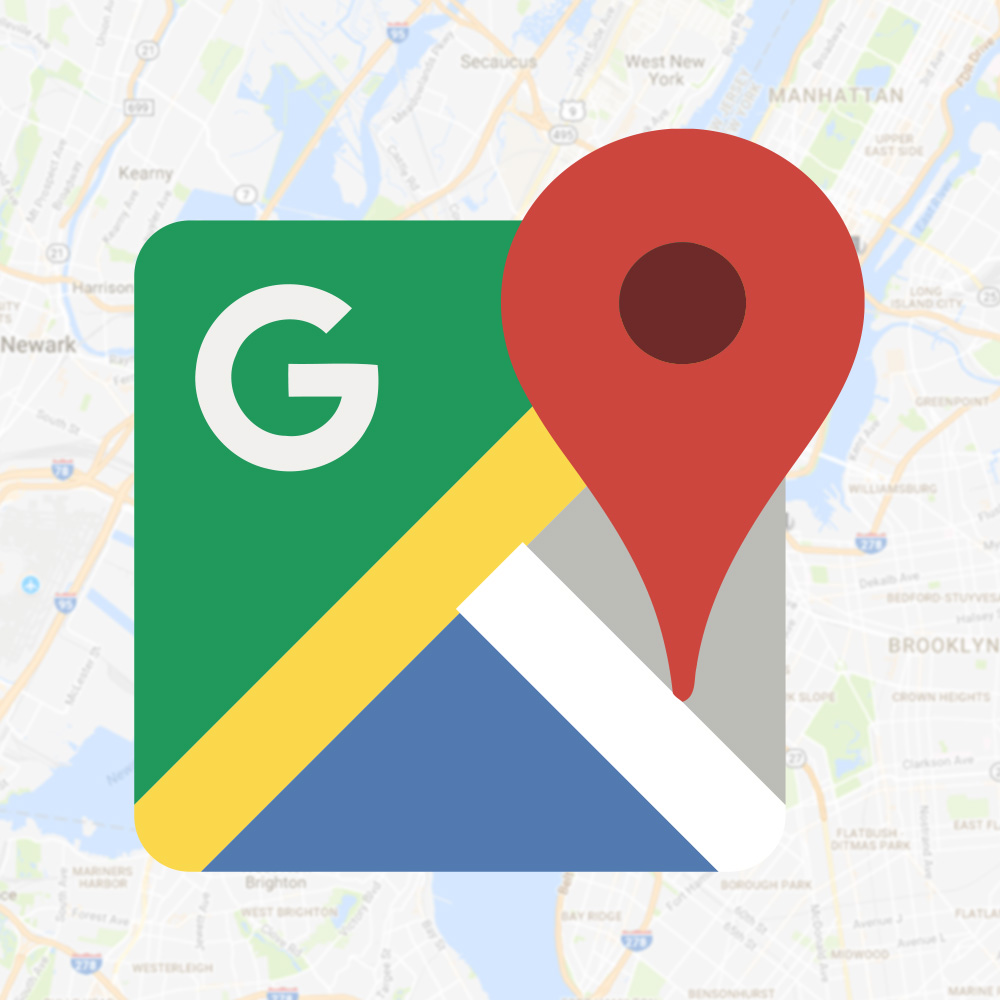 Map Settings
Users can record and view their movements on a map. Can be used to understand routes taken by users between start and finish.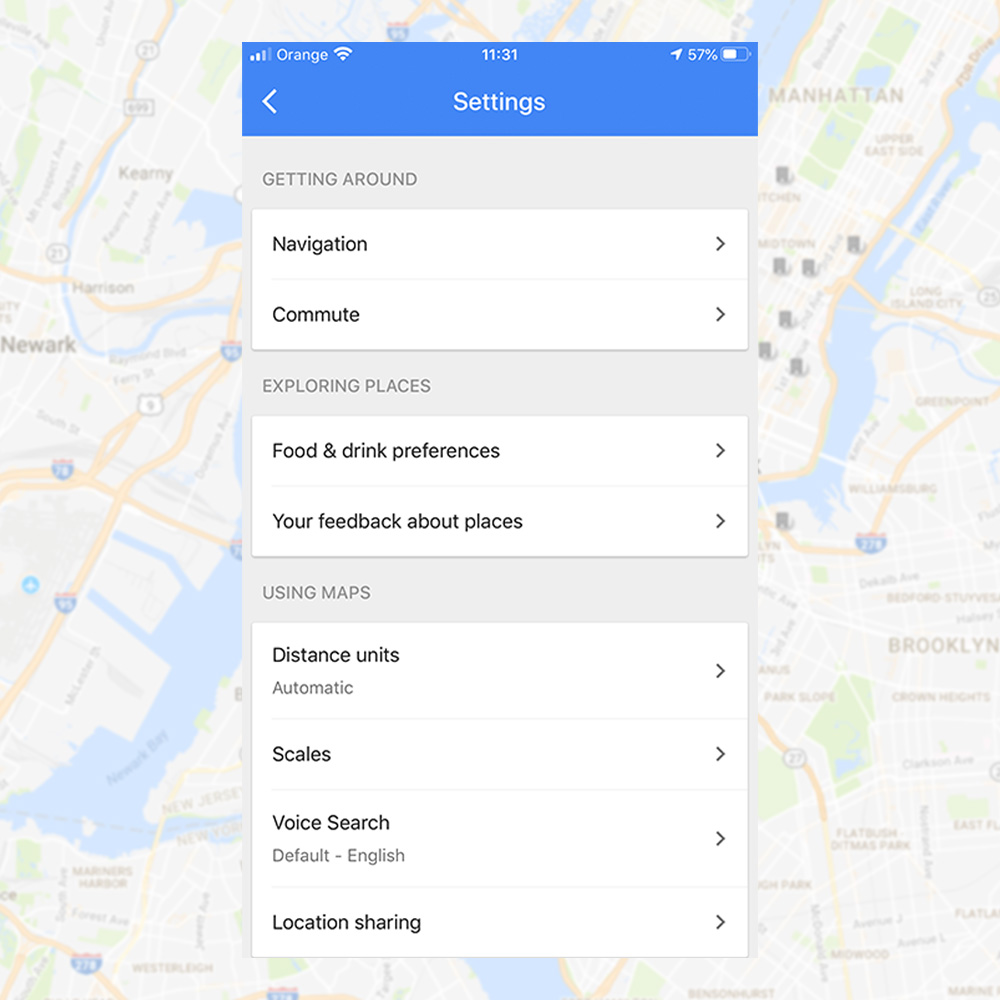 Order Summary
The Order Summary will provide you with the payment and profit breakdown of an individual order.
Pricing Engine
Helps you find the right price to sell your items. Works by showing different prices and measuring whether sales go up or down depending on the prices.
RFID
Enable the product to identify, track and trace tags attached to inventory items. Offers an alternative to using traditional barcodes.
Settings
A list of common settings for the product. These are: Change password, deactivate account, edit profile.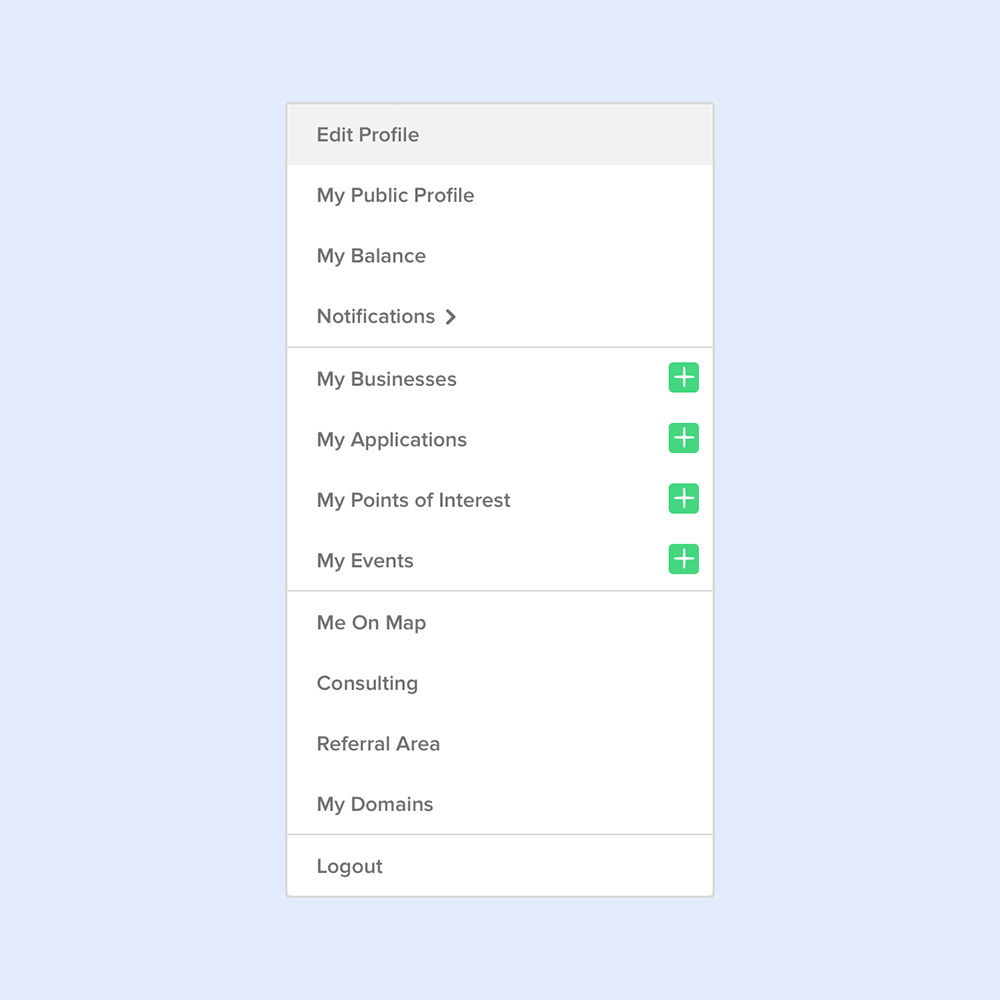 Summary Card
Display a summary of all selections made inside the product. Useful for ecommerce checkouts, or giving users an overall view of their completed actions.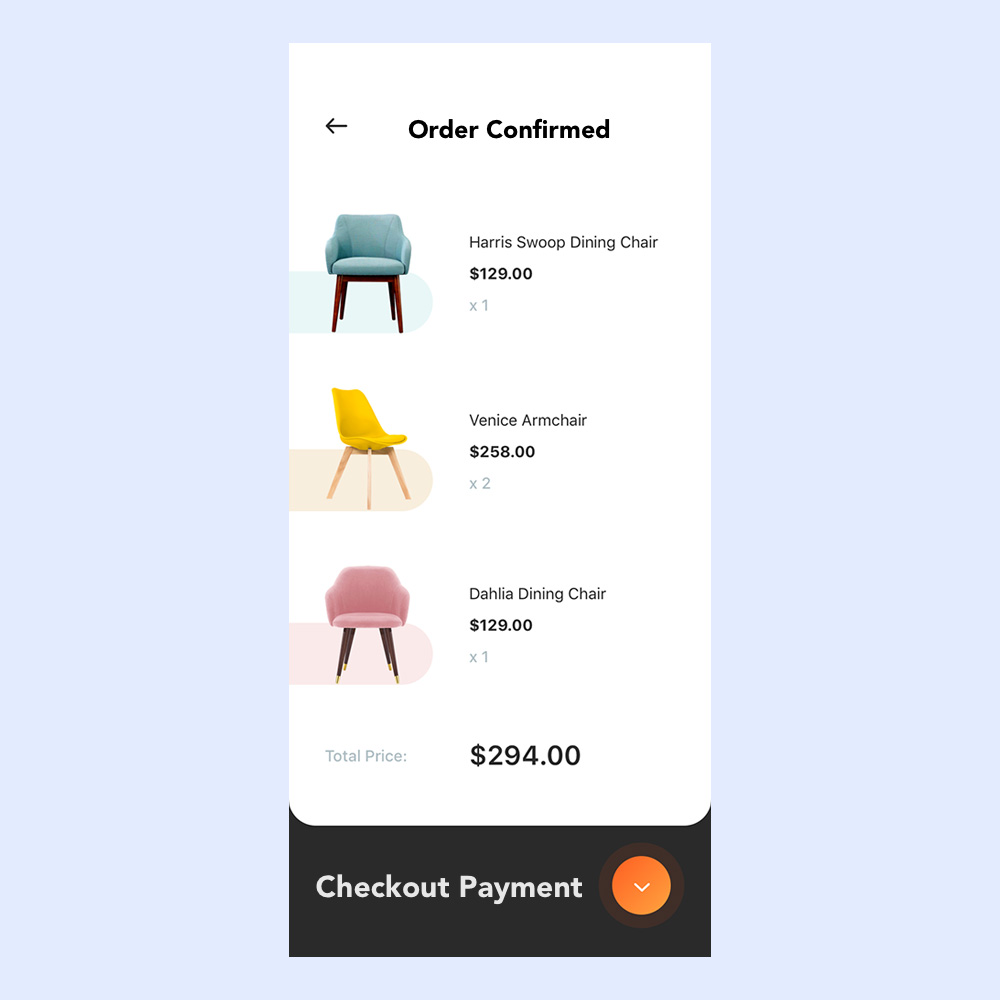 Delivery Estimator
Predicts and displays when a customer can expect to get their item delivered. Helps to set customer expectations and automatically answer one of their most common questions.
Expense Tracking
Record and view expense accounts. Users can see a list of individual credits and debits, with the overall total automatically calculated.
Order detail view
Displays a summary of order details. Choose elements such as Customer ID, order status, shipment status, product name, size, price.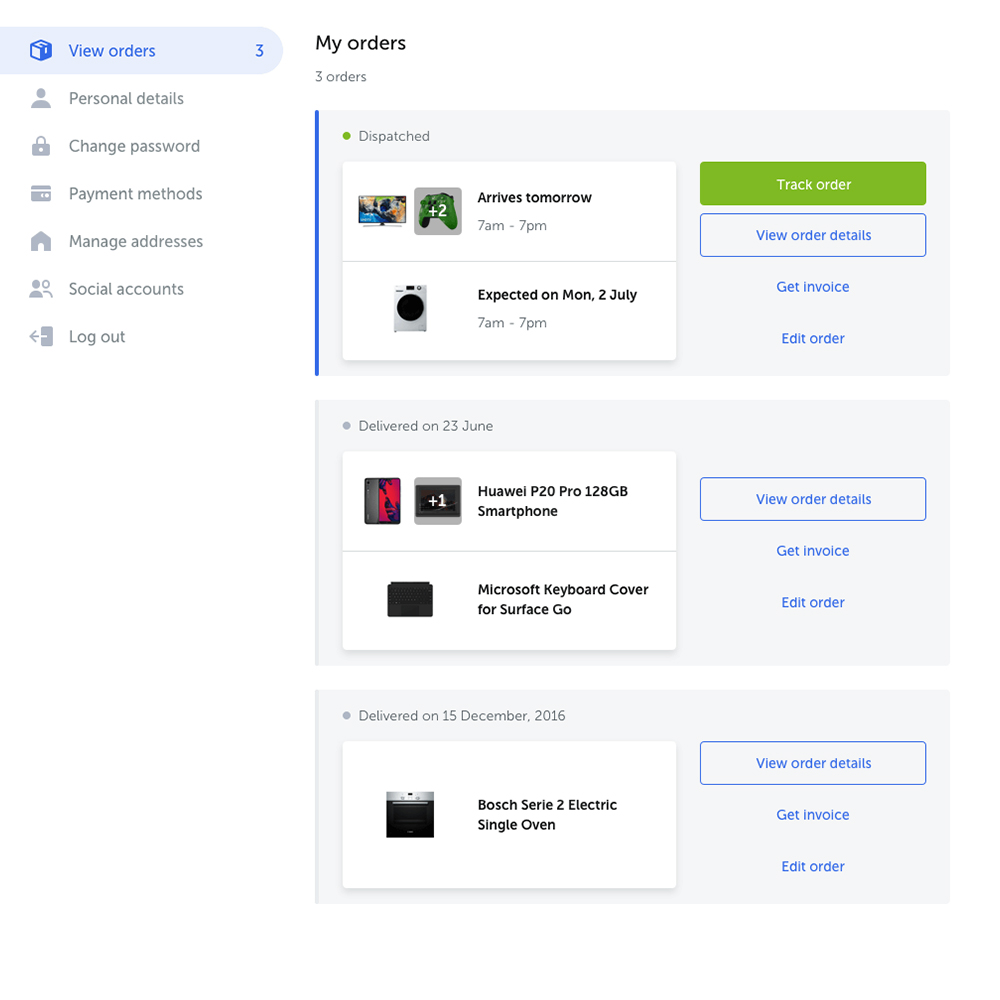 Reservations
Users can reserve a ticket inside the product. Filters can include times (for events), seats (for transport).
Waiting List
Maintain a waiting list for those interested in the product. Helps avoid disappointing potential customers and reduces cancellation risks.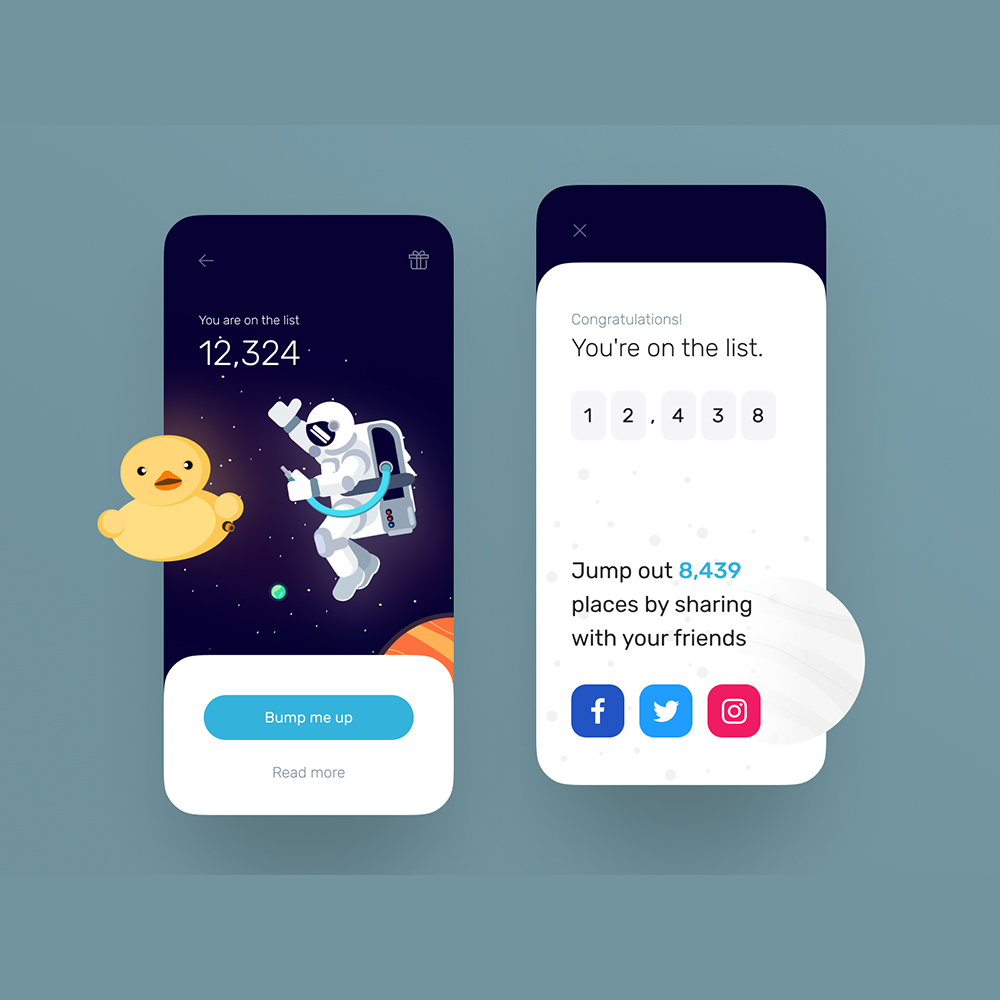 Certification Tracking
Manage employee training and certifications from 1 central place. View their current qualifications, and confirm progress with one tap/click.
CV/Resume Candidate Management
Manage people's profiles and CVs/resumes from a dashboard. See a summary of their details, store documents, add and remove entries, search and filter.
Demo Account
Enable test/practice sessions with a demo account. Users can fully explore the product and test different scenarios without posing any risks to live data.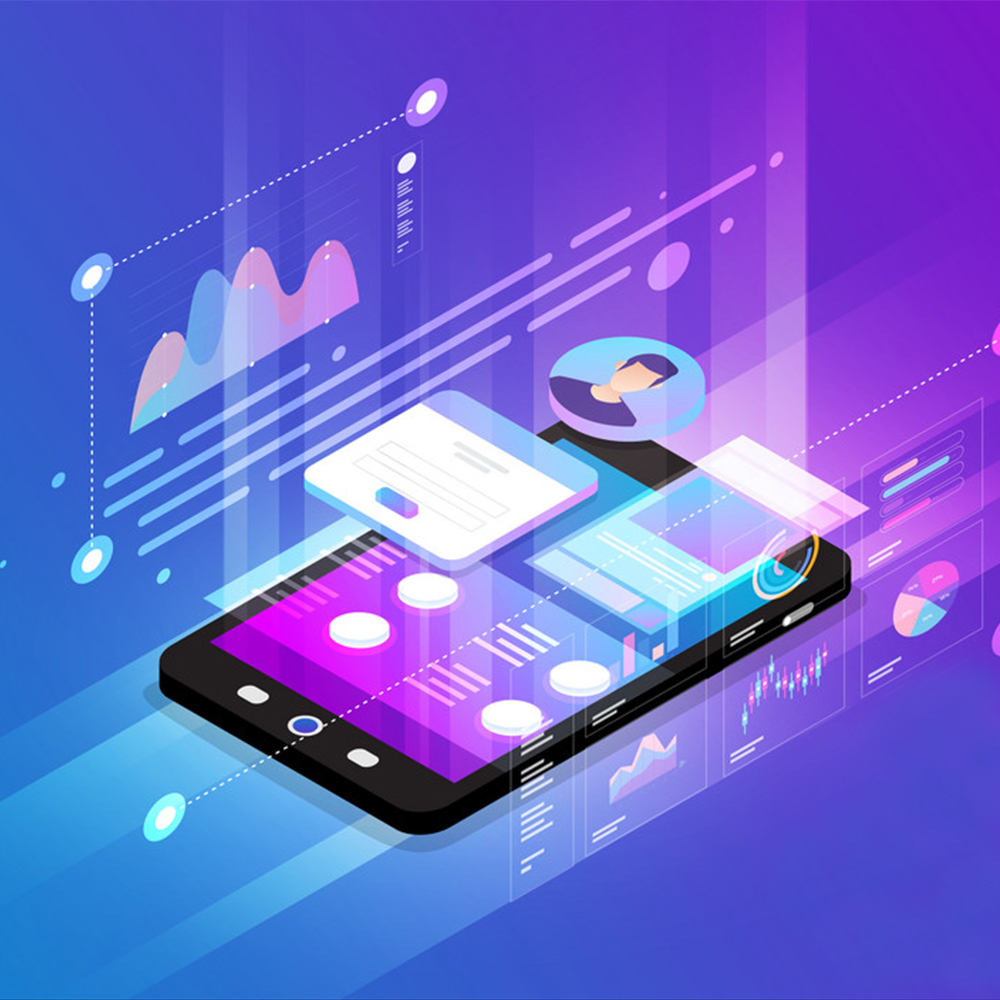 Form Approval Workflow
Approve, deny and comment on forms. This feature is often used to speed up routing, workflows and processes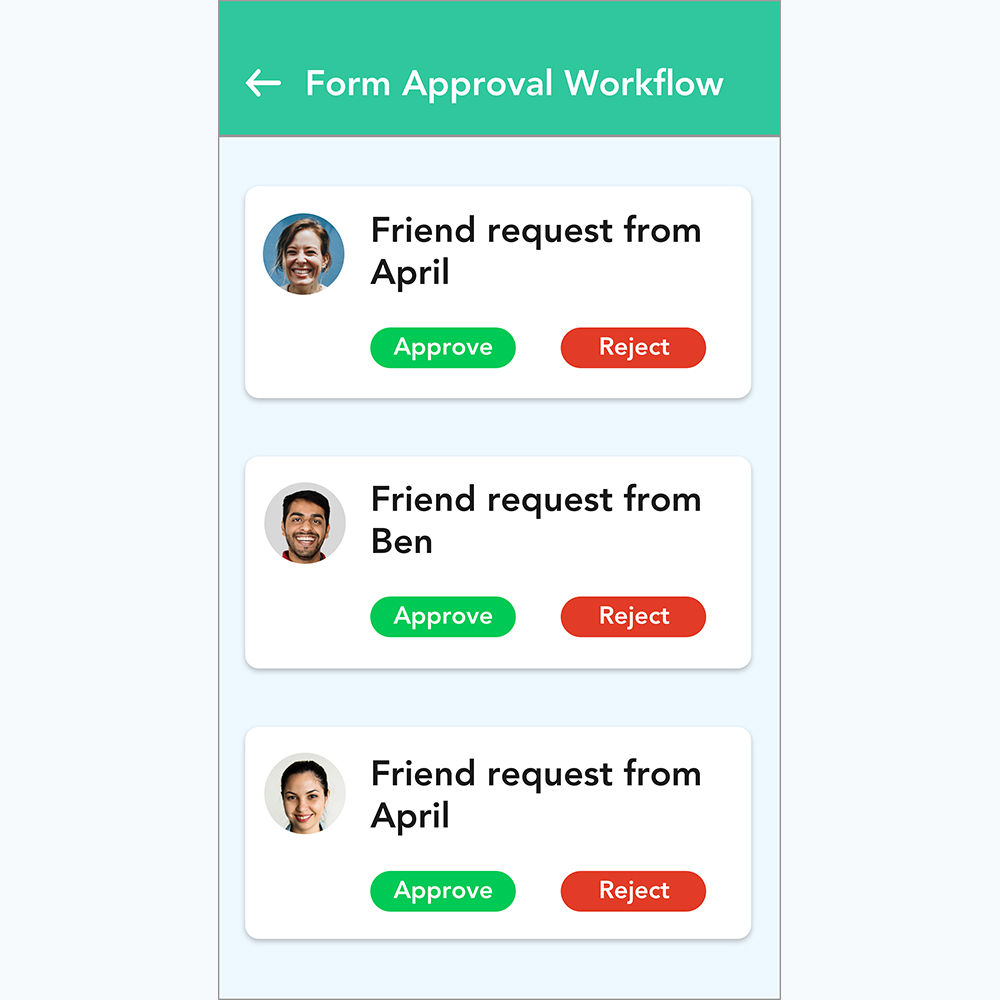 Lead Management
Track and manage the flow of leads into the product. View lead contact records and data in one place.
Organisation Hierarchy
View a diagram showing an organisation's structure. Useful for showing communication paths between departments or employees.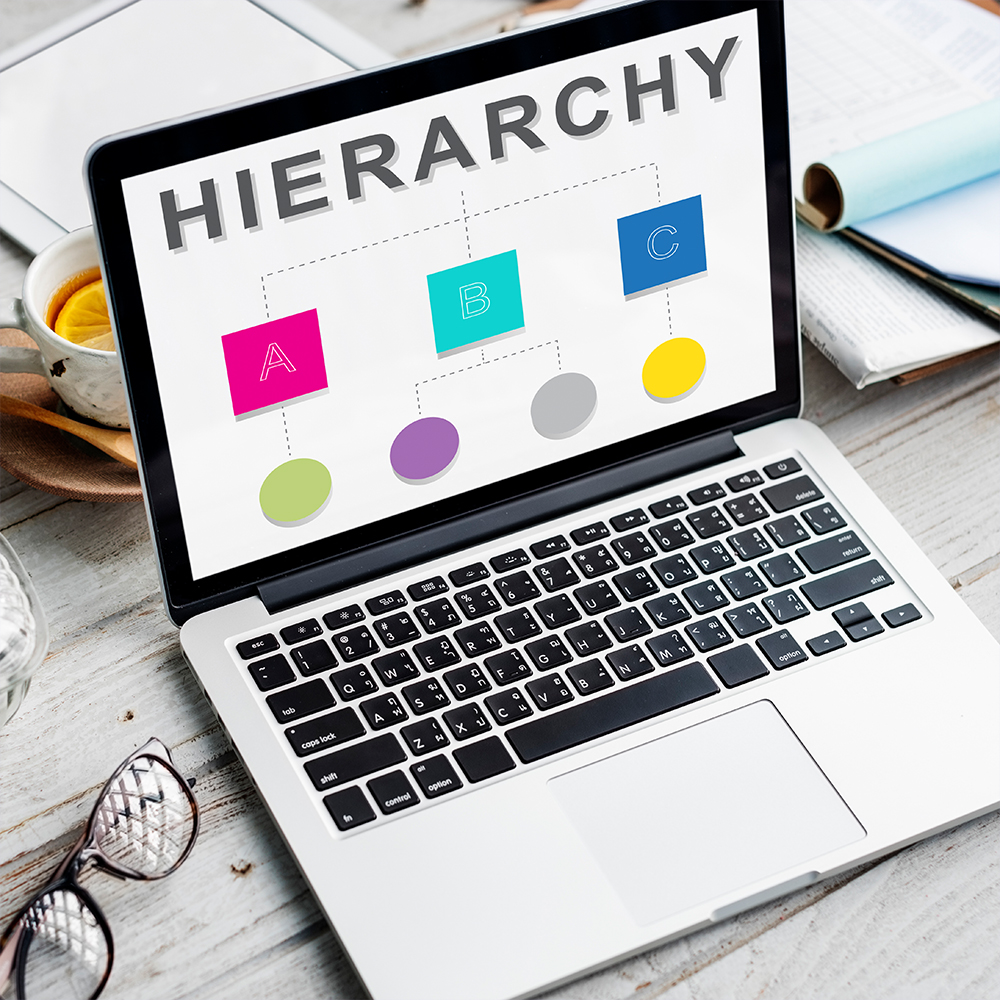 Timesheet Management
Users can record when they start and finish a task or activity. Creates a central record that shows the time taken by each user.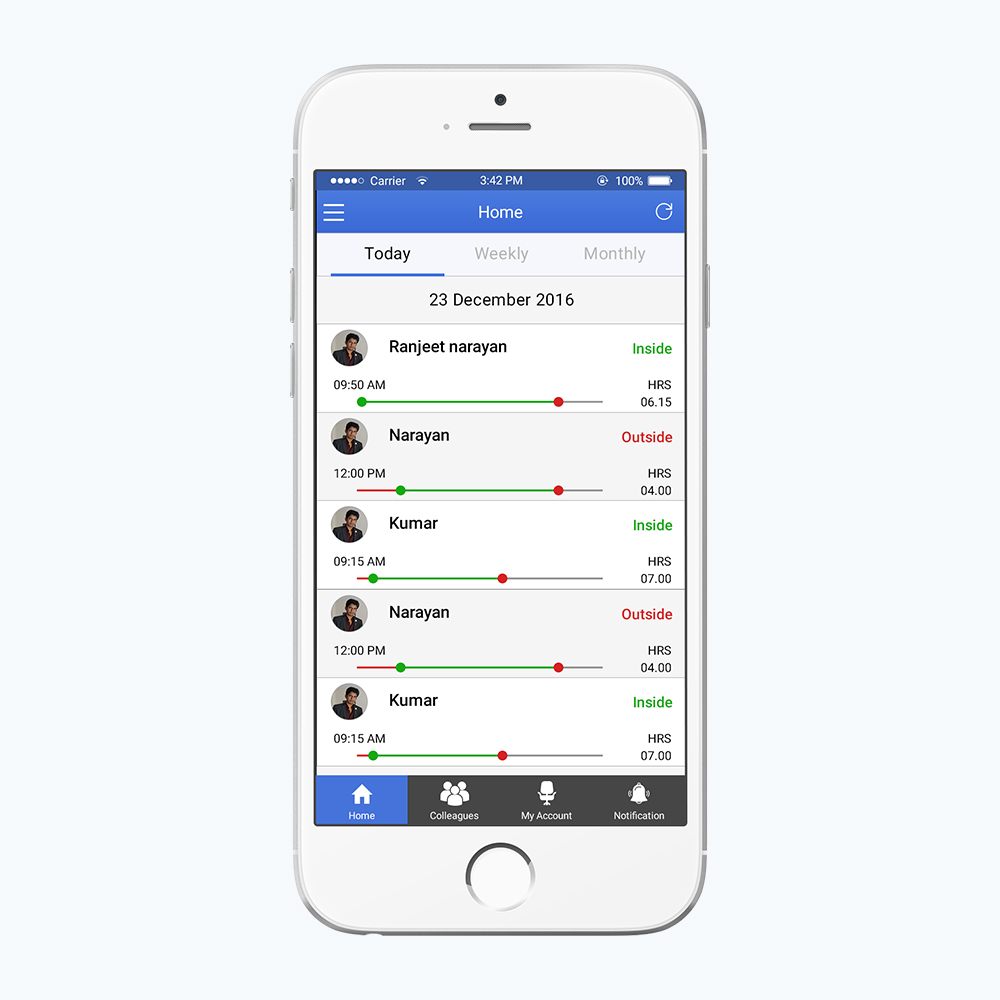 Time Tracking & Billing
Track hours worked, to quickly calculate payments due. The feature also shows the hours worked, making it useful for managing time and productivity.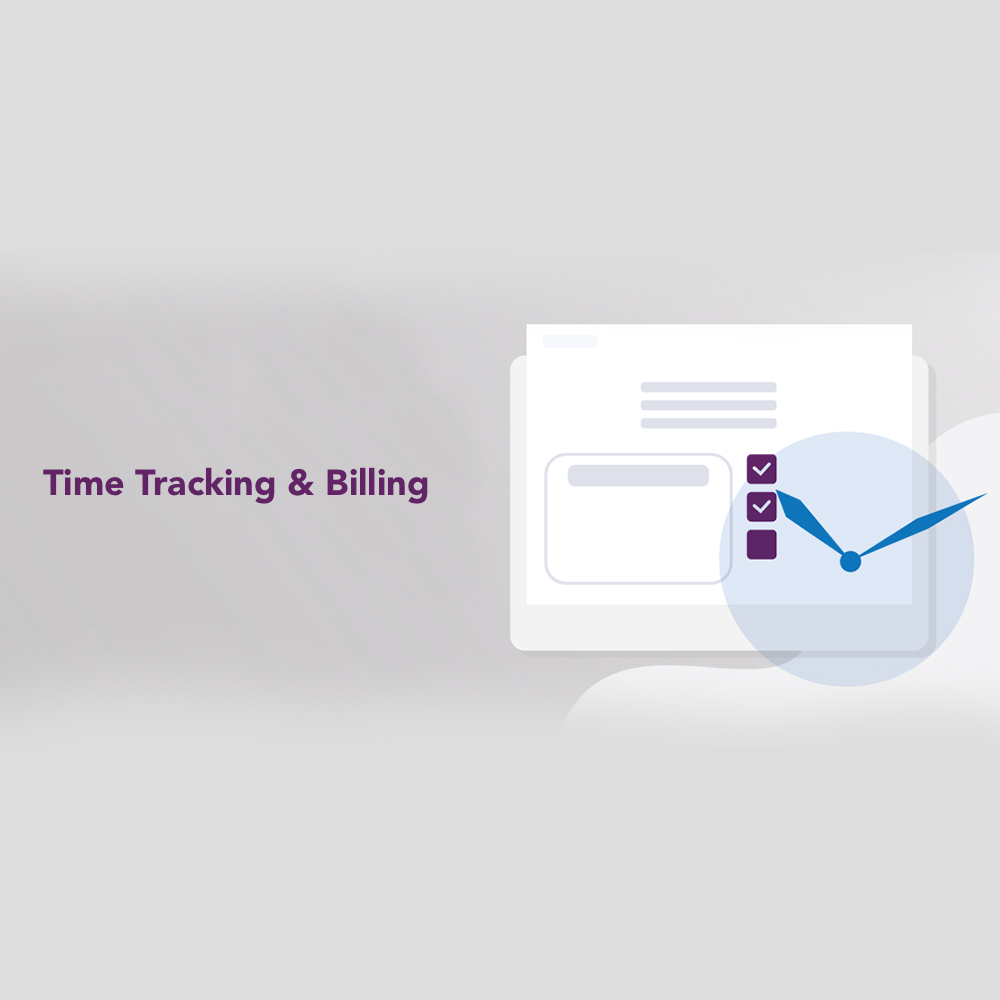 Annotations
Add notes to documents. These are in text form, to support collaboration and information sharing.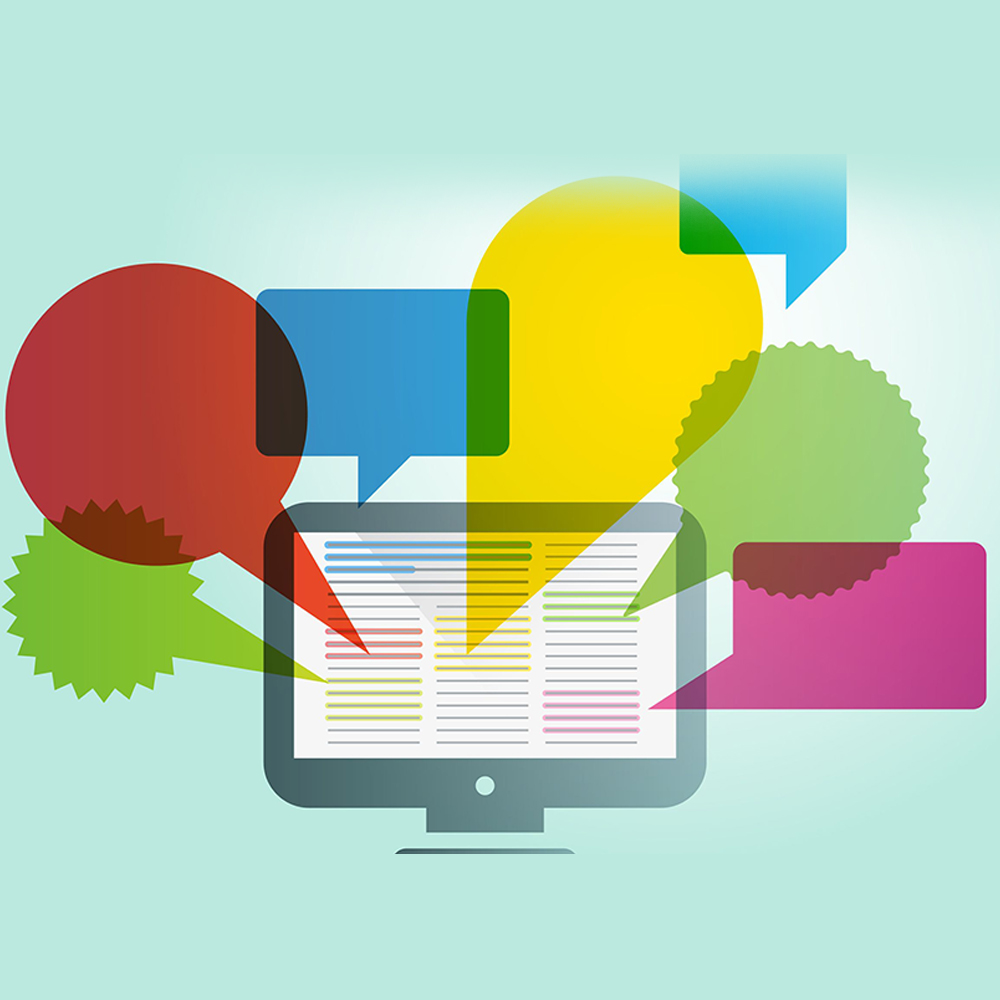 Appointment Management
Users can set up an appointment inside the product. This includes SMS/email integration for sending updates and reminders.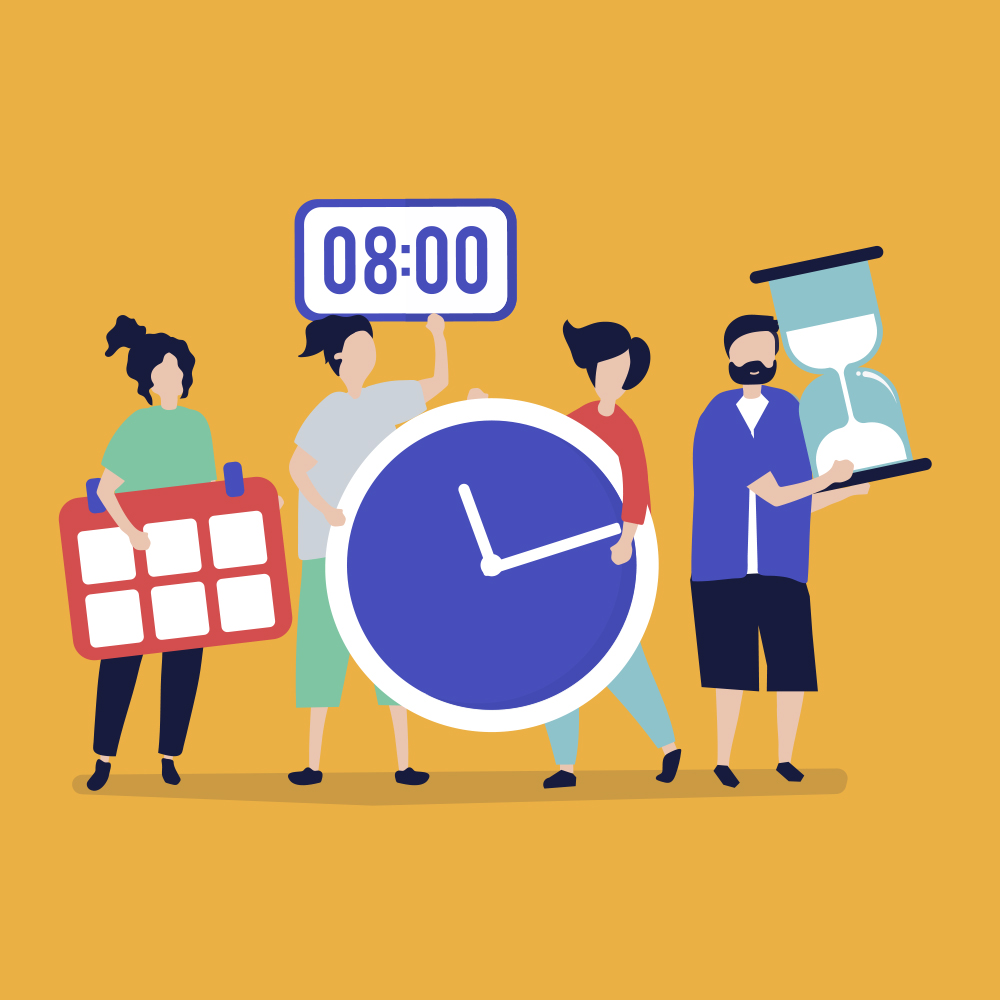 Conference Call
Allows the users to have video/audio call with several people at the same time.
Convert File
Convert a File to a specific format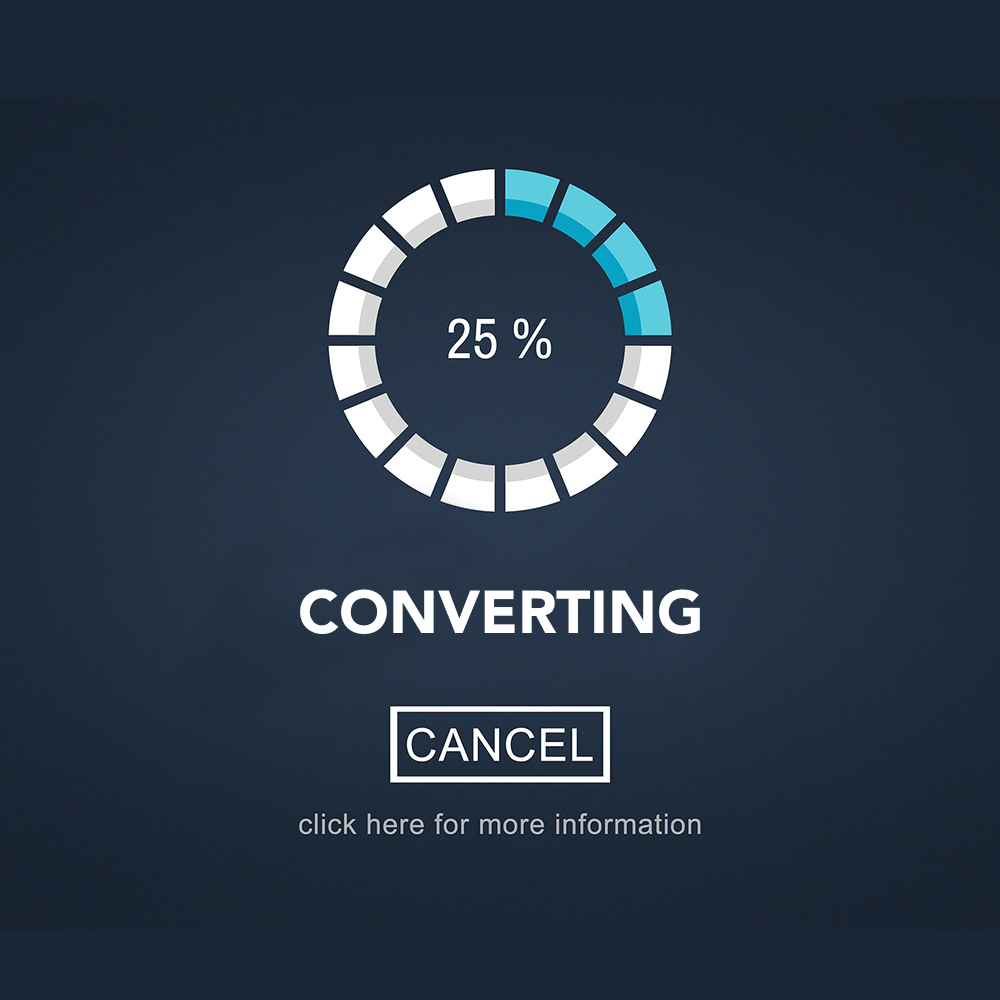 Data Storage
Users can manage documents they have inside the product. Helps them find what they need quickly, without having to exit the product or spend time importing and exporting.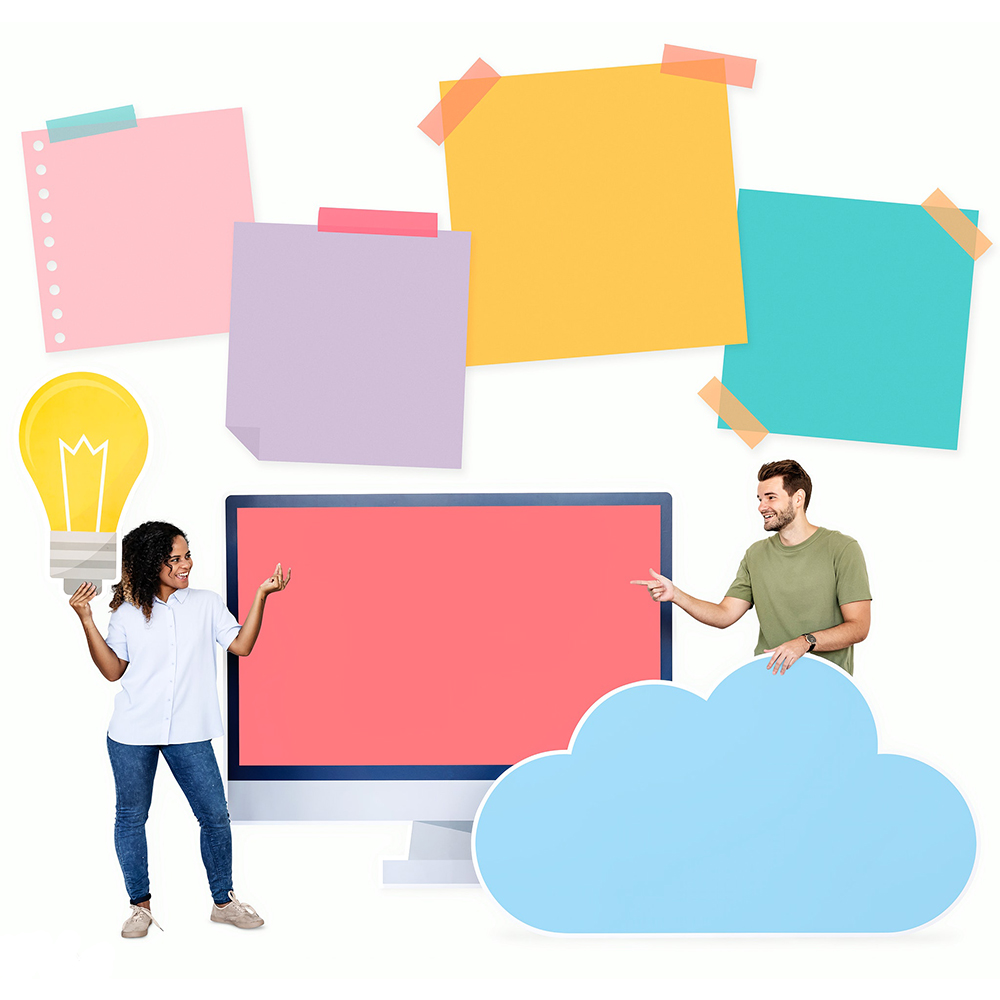 Do Not Disturb
Users can enable a Do Not Disturb mode while inside the product, so other users will be unable to contact them. Often used when in meetings, across different time zones, or for limiting usage and access.
Download Options
A feature to download documents/ media/ files to a device
Elastic Search
Extend basic searches, by displaying suggested search terms and autocomplete. Users can find what they need faster, and they get a experience similar to one they expect from search engines and many ecommerce websites and streaming platforms.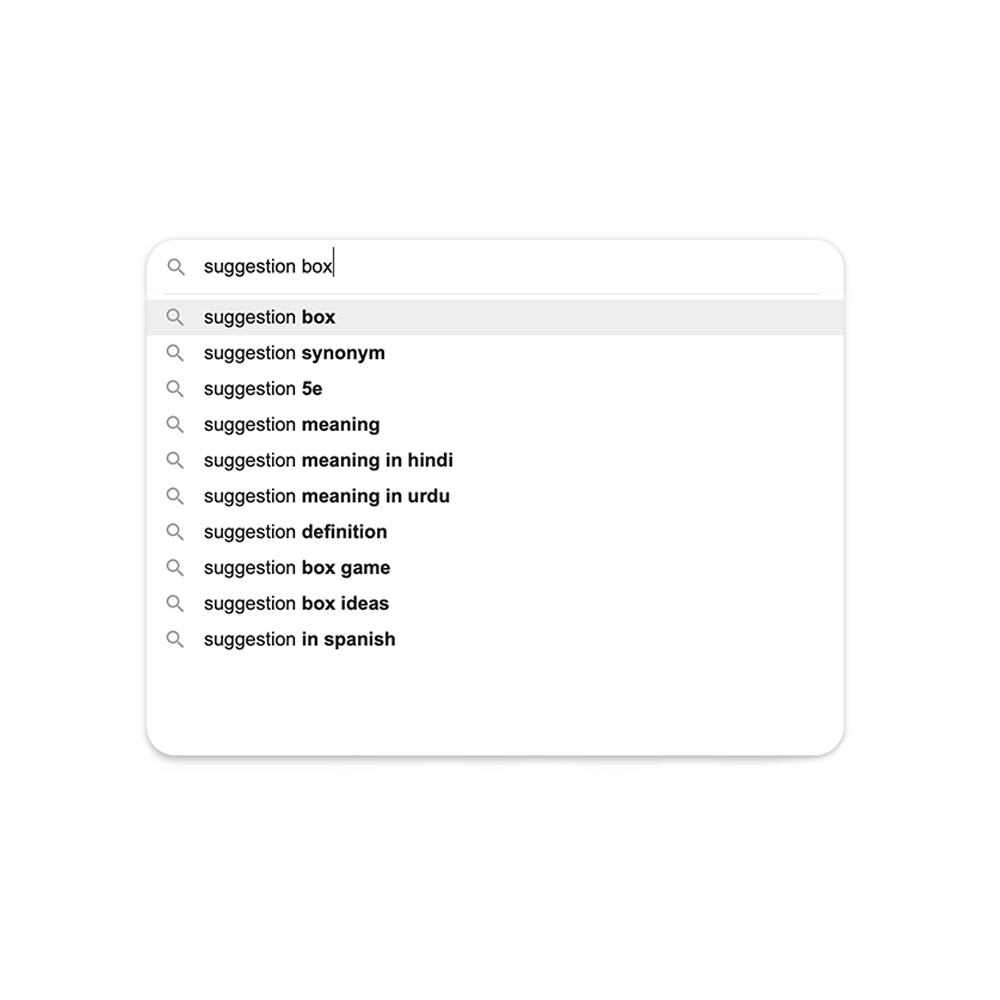 Google Calendar Sync
Users can import contacts from their Google account into the product. Ensures their contact list can stay updated.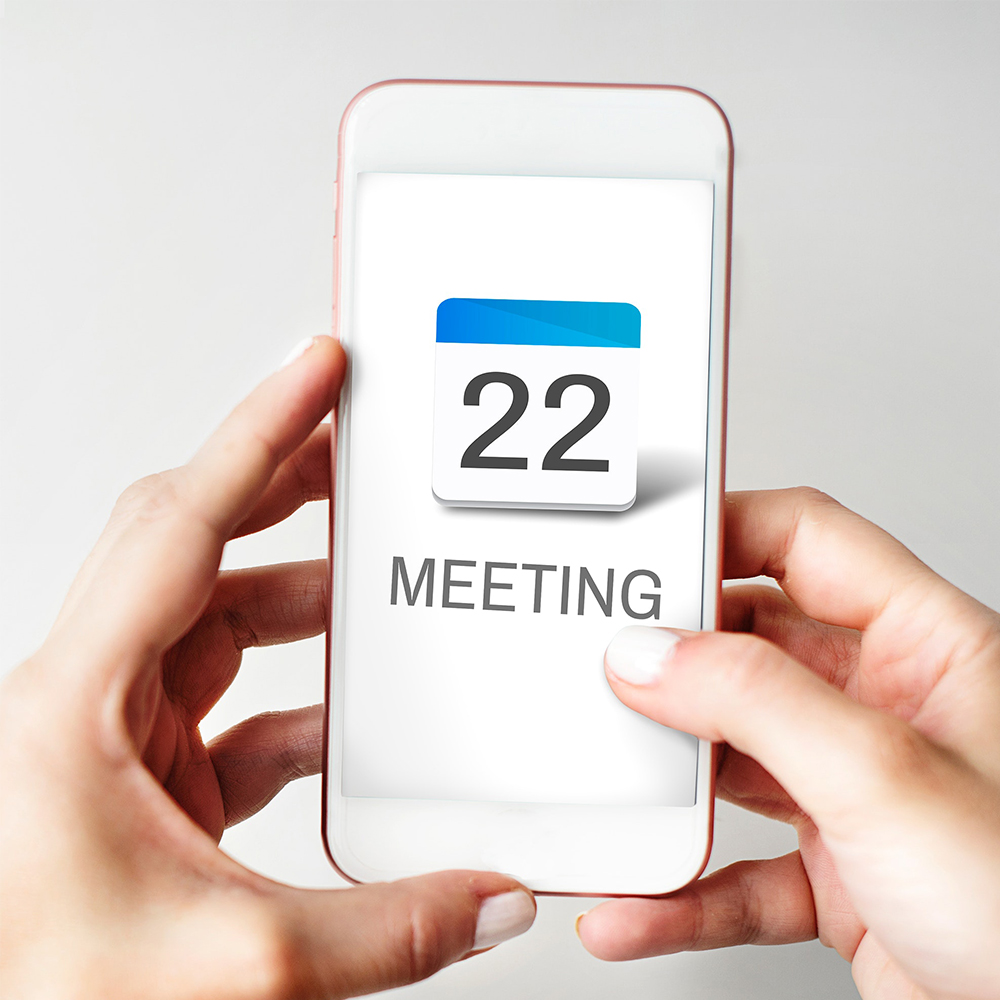 Kanban Board
Enable users to manage agile projects. Includes options for adding boards, lists, tasks and workflows.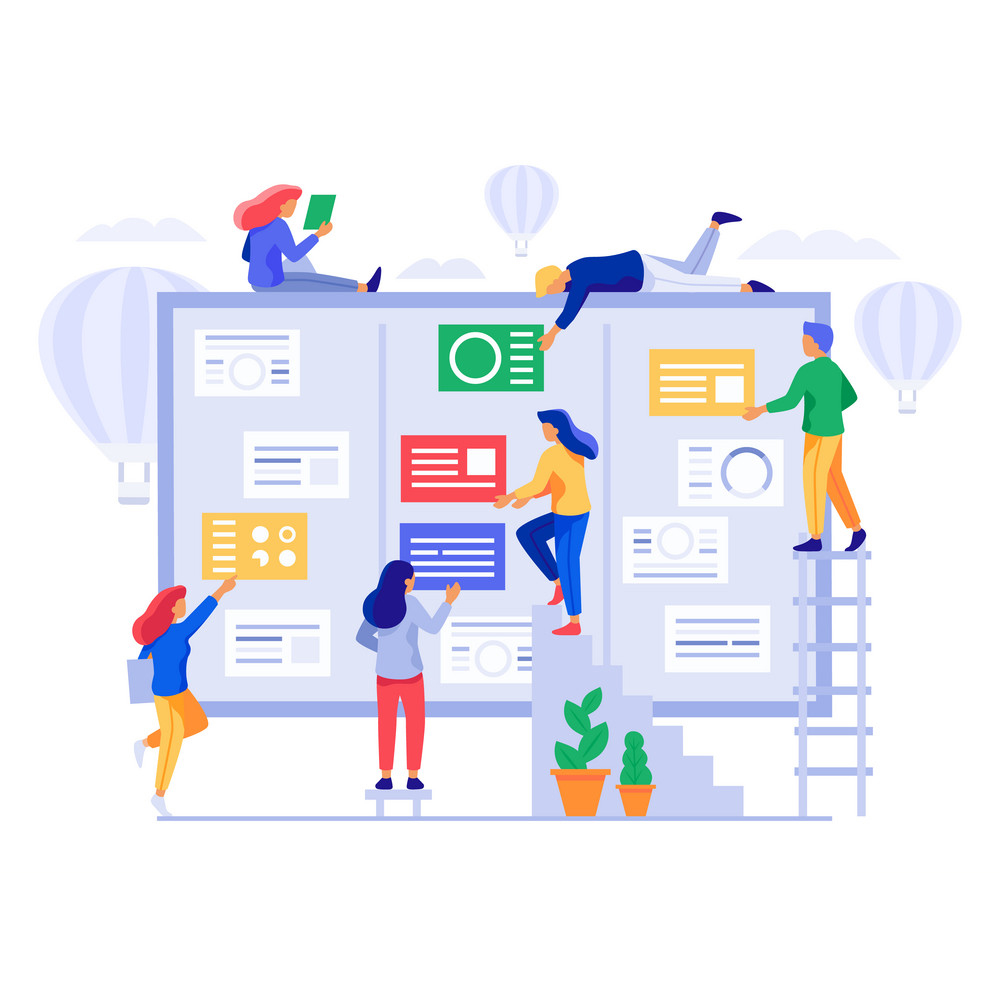 Language Options
Users have the option to change the language used, based on how many translations are supplied. Makes the product open to more users from more regions.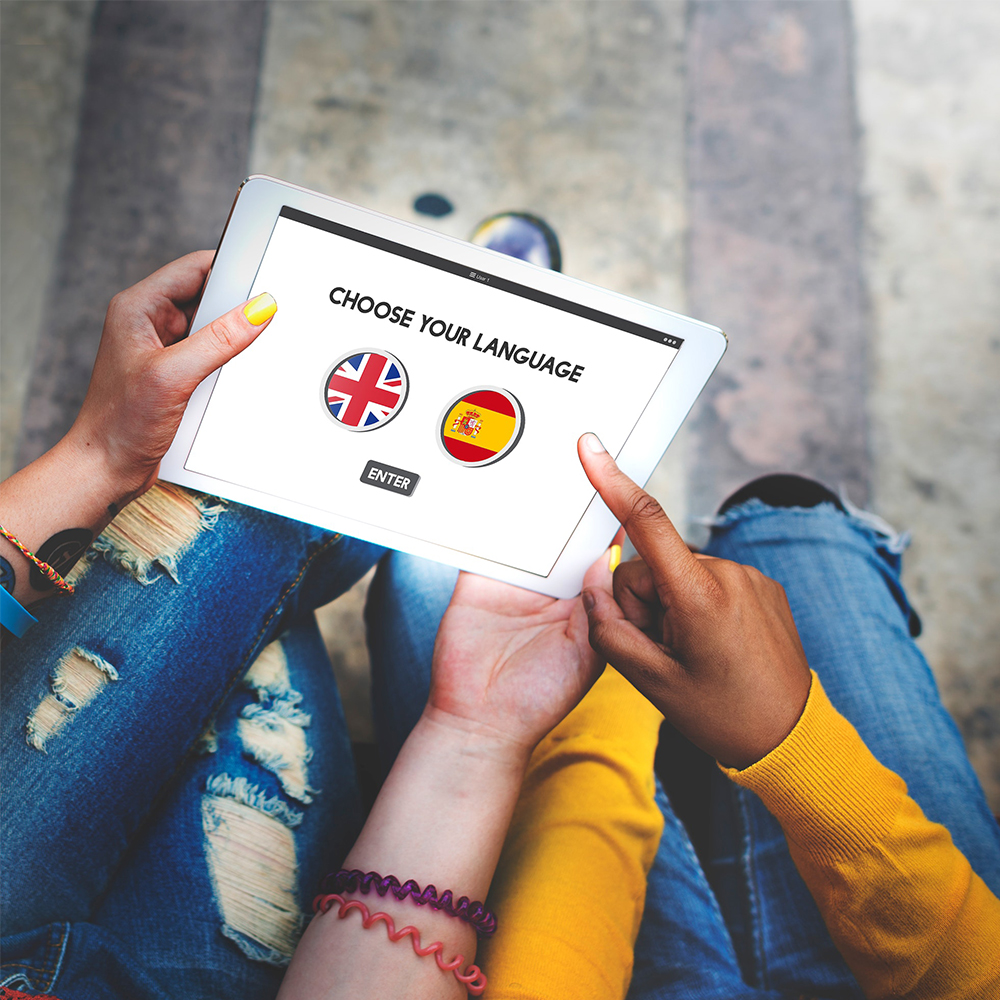 Navigation Menu
Show a navigation menu on mobile devices that's different to a navigation menu on desktops. Remove or add menu options depending on what you want users to see on different sized screens.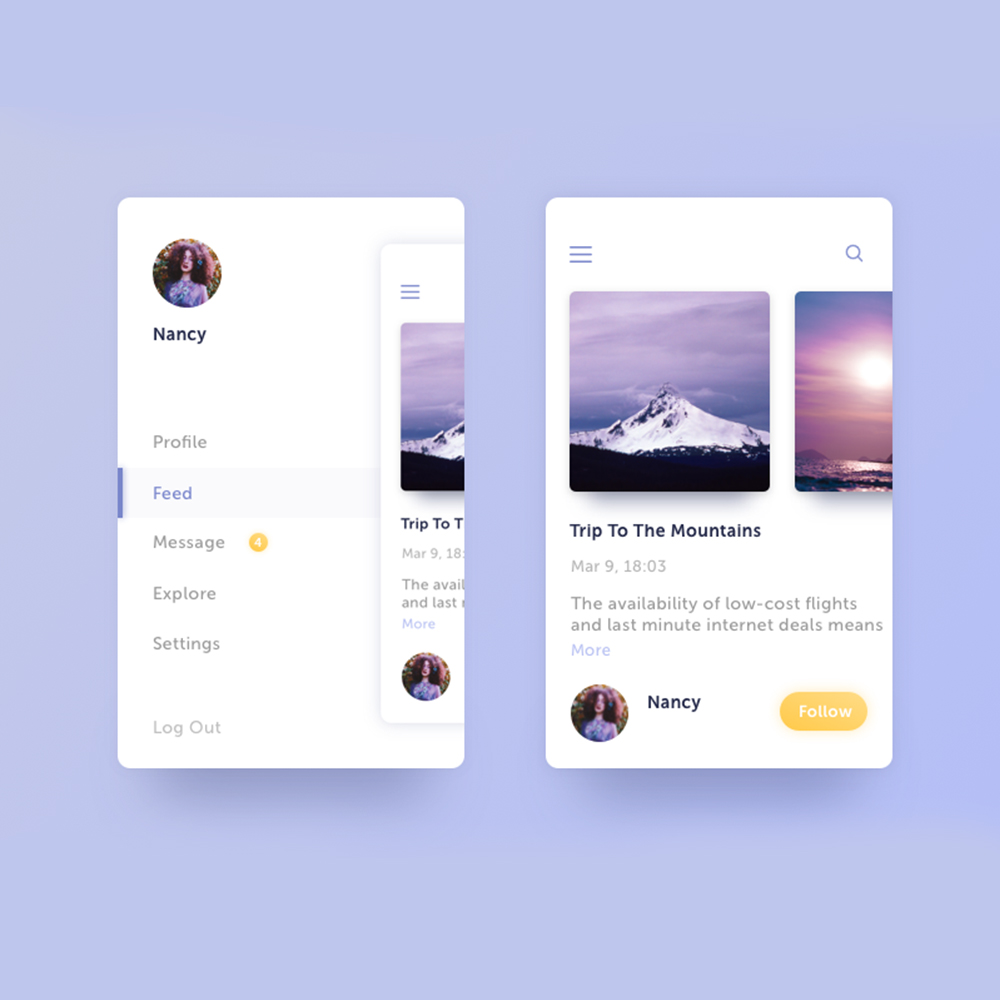 Offline Browsing
Download content for offline use. Useful in areas where internet connection is unreliable, or when users have limited data.
Recurring Appointments
Create a series of appointments that happen at the same time over a specific period. Saves time compared to creating the same appointment multiple times.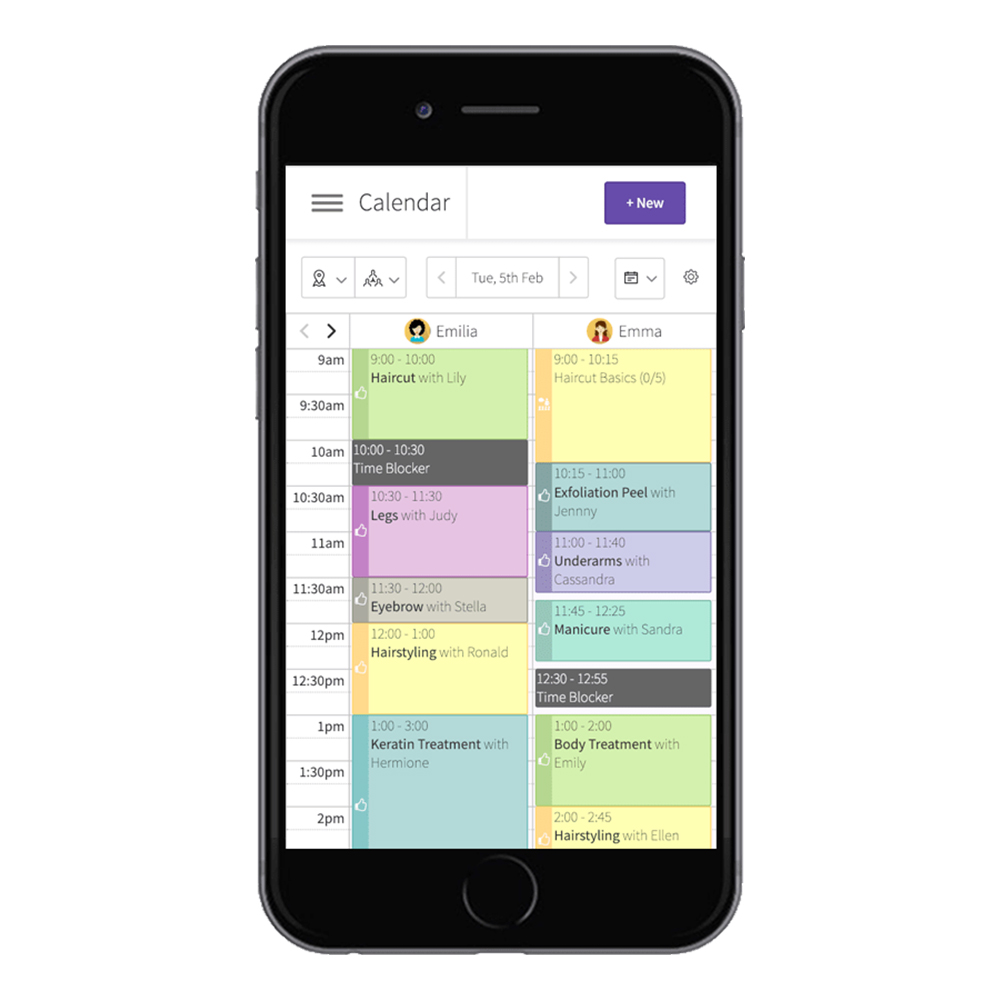 Split View Interface
Display two panes within one screen. Helps users multi-task and view multiple streams even on smaller screens
Sync Options
The product and its files are available and up-to-date from any device. Users choose which devices to sync from and to ? only an internet connection is needed.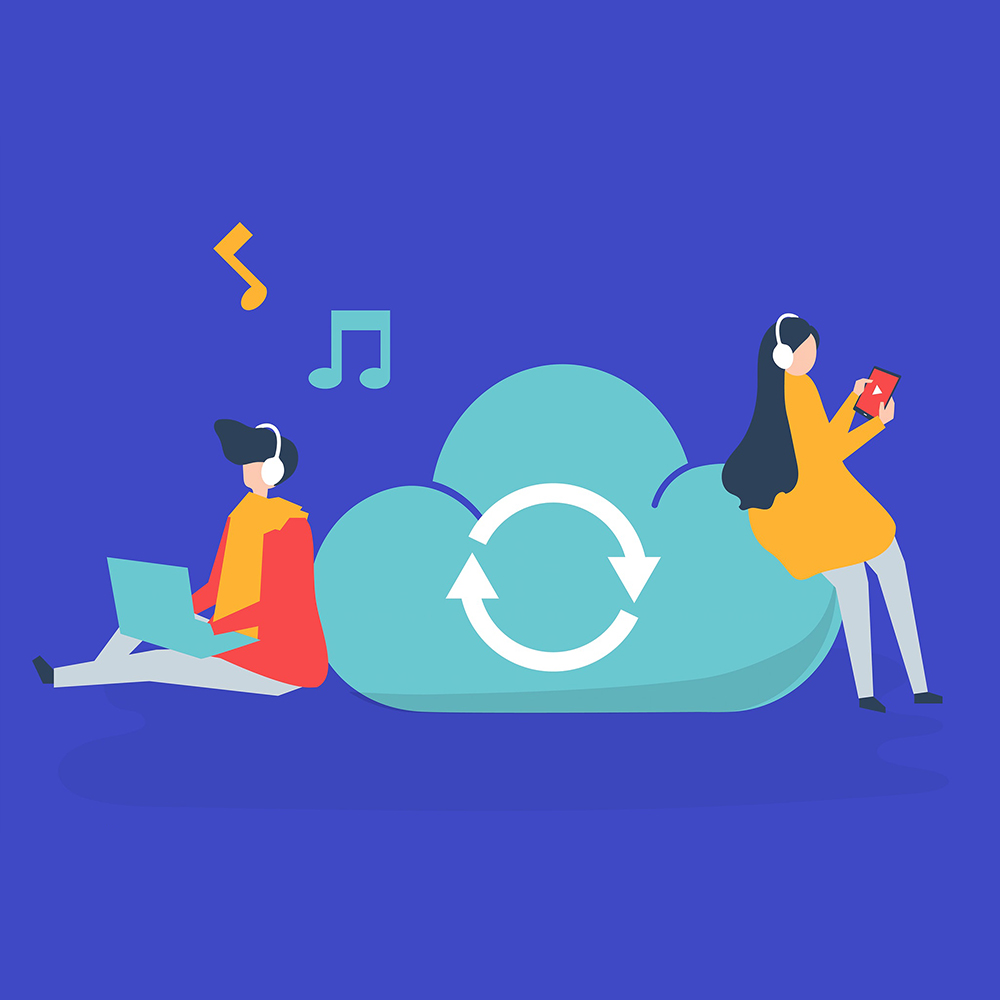 Volume Control
Enables users to change how loud or quiet the product sounds. Gives more control over volume without needing to change settings on the device.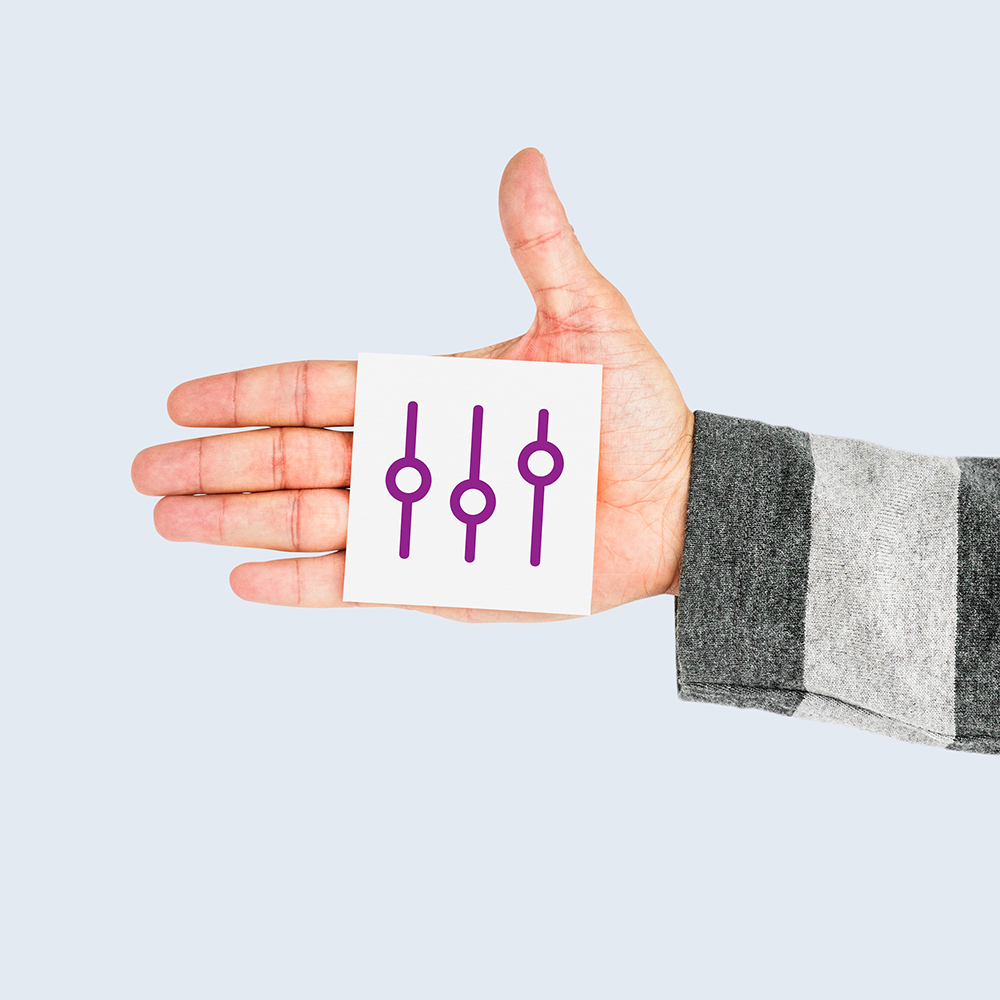 World Clock
Show different times around the world inside the product. Users can choose a country and see a clock (12-hour or 24-hour format) with its local time zone
Baseline Reporting
View reports of historical data inside the product. Shown in tabular format, making it useful for analysing different periods.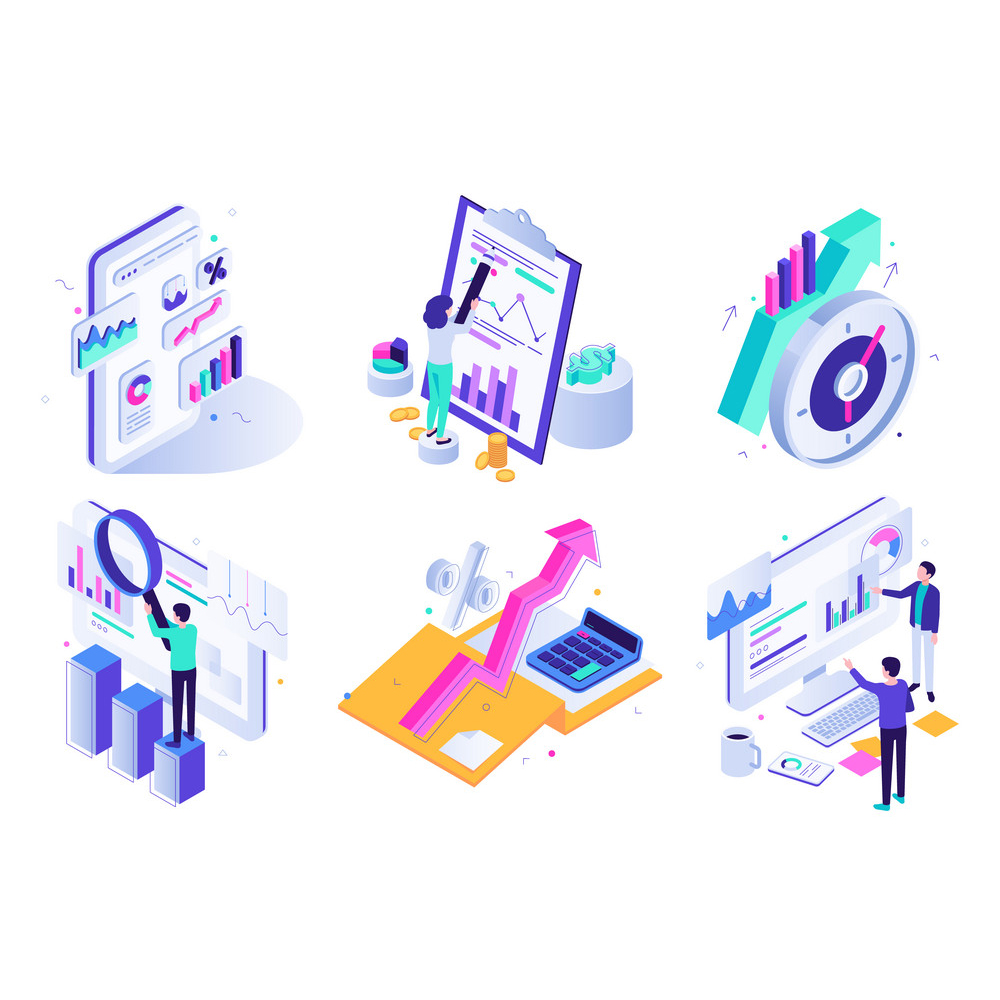 Categories/Sub Categories
Use categories and subcategories to organise and group data, products, listings or posts. Helps manage large amounts of data, and can benefit users when they want to search and filter items.
Credit/Debit Card Payments
Users can add credit/debit card details to make payments inside the product. Offers a convenient and fast way to complete purchases.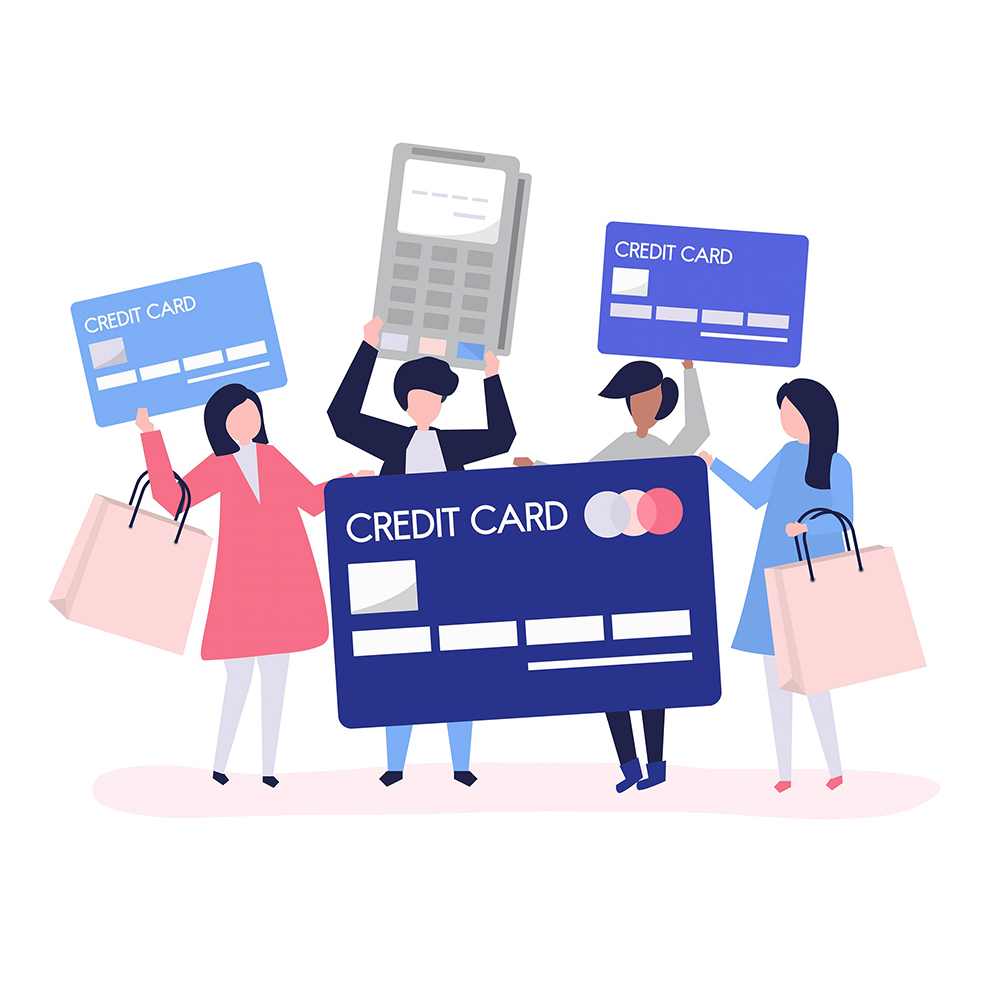 Idea Management
A management system to track & manage your business ideas & notes.
Notification Settings
Users can configure how and when notifications are received. Users can then better control their experience of using the product.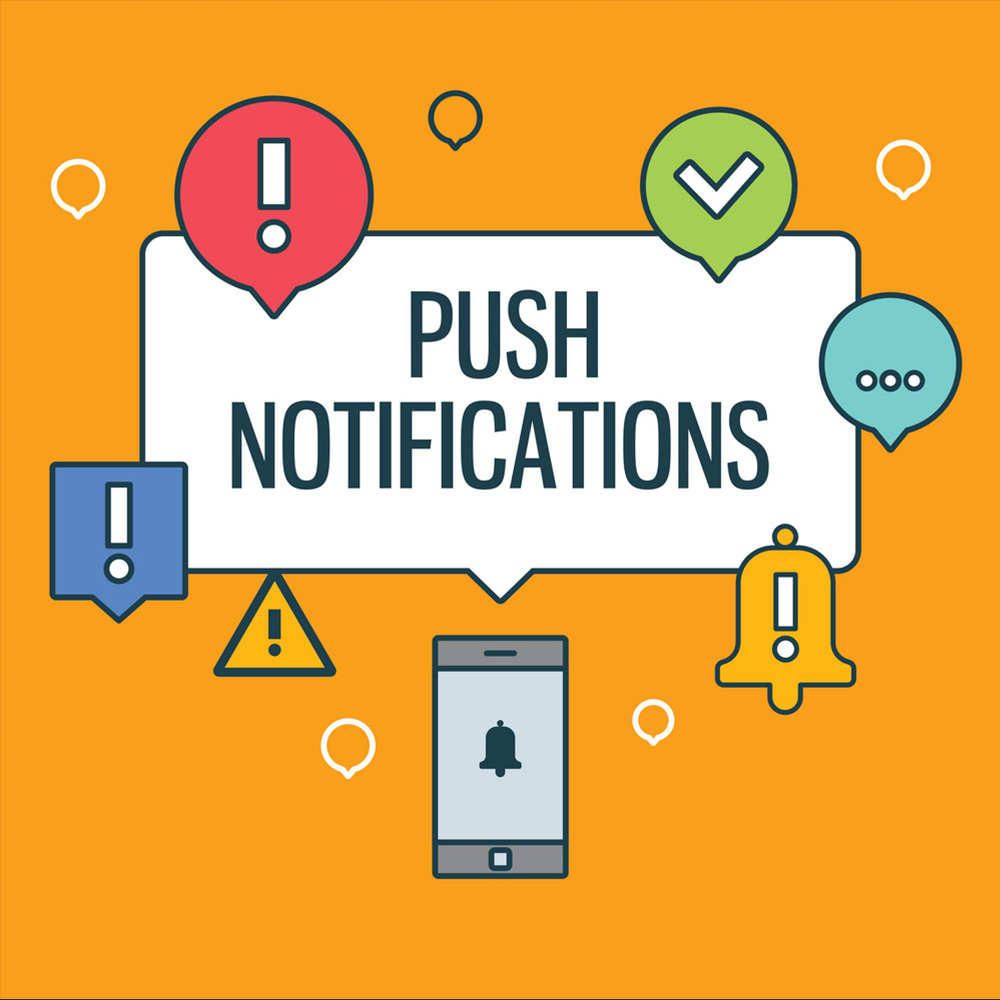 Project Templates
Project Templates
Abuse Detector
Use Natural Language Processing to detect abusive or obscene text content, based on words/phrases you supply. Reduces the time needed for manual monitoring of content.
Answer Bot
Based on the content of the support ticket, the Answer Bot sends an email containing potentially relevant Knowledge Base articles. By using machine learning, the Answer Bot can respond to customer support tickets 24/7.
Barcode Settings
Customise and assign barcodes for items relating to the product. Use them internally for managing stock, or for others to scan and sell or buy.
Core Machine Learning
Build, train, deploy and integrate Apple machine learning models inside the product. Opens up new possibilities in areas including neural networks, natural language, speech recognition.
Duplicate Detection
Finds duplicate content inside the product. Helps focus more attention on the important pieces of content, avoids the product becoming overloaded unnecessarily, and improves the user experience.
Emotion Detection
Analyses text and assesses it against 5 emotions: anger, fear, joy, sadness, and surprise.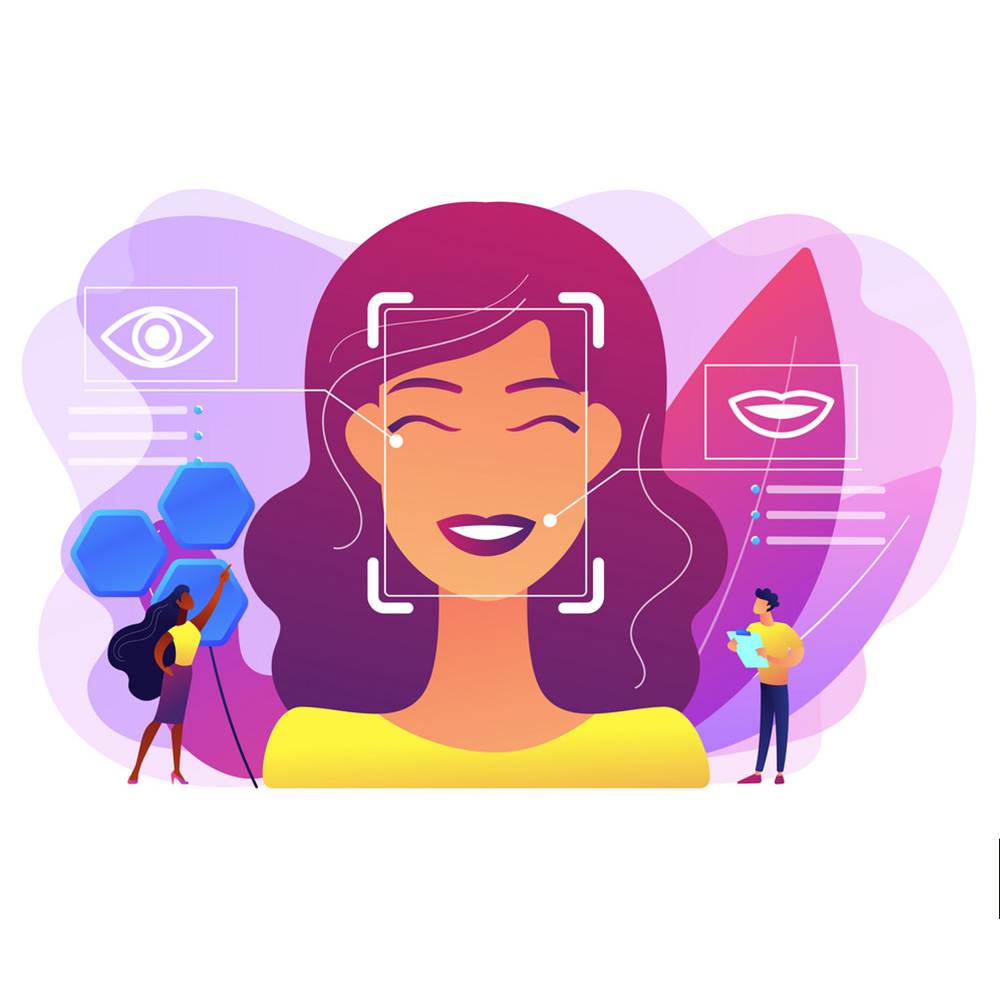 Face Tagging
Identifies faces in images of people, but doesn't identify who the people are. Users can then add tags to each person for reference.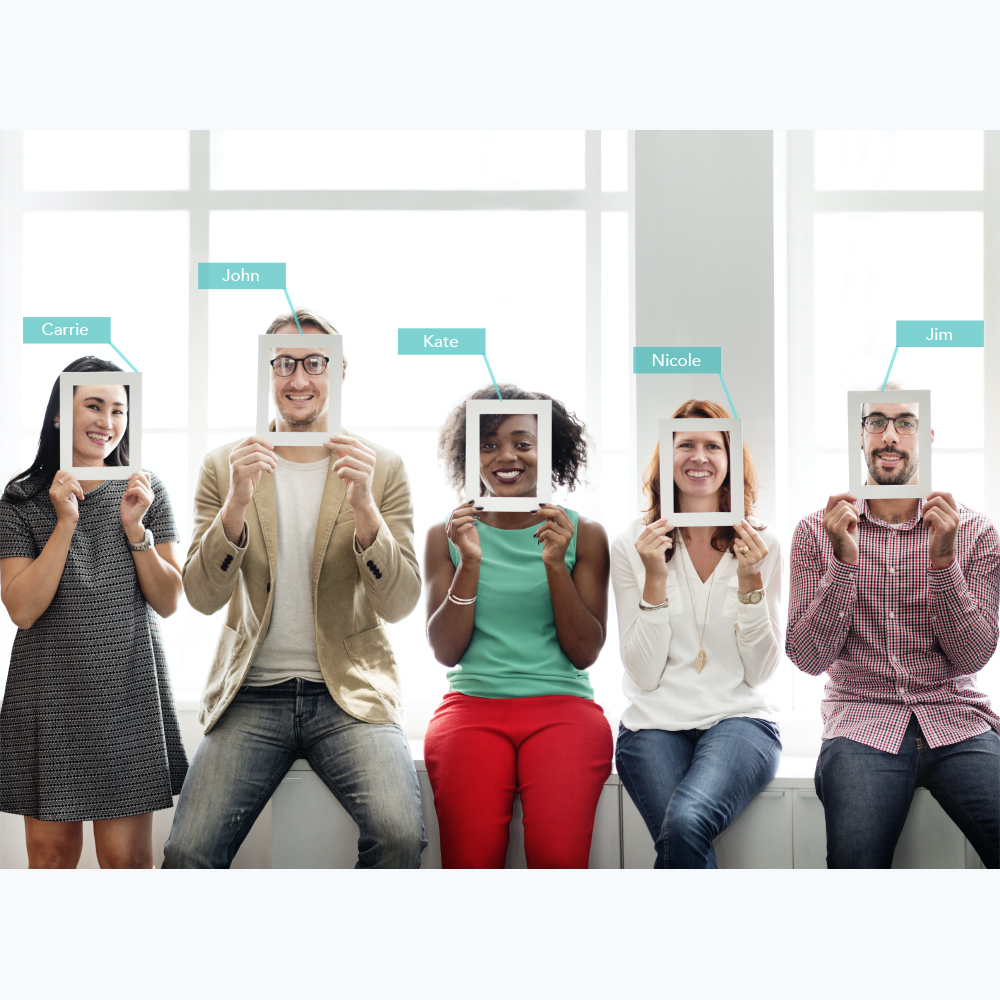 Keyword Extractor
Use artificial intelligence to extract specific words from sentences, paragraphs and other text formats. Can be used with large amounts of text, and completed at a faster speed than humans.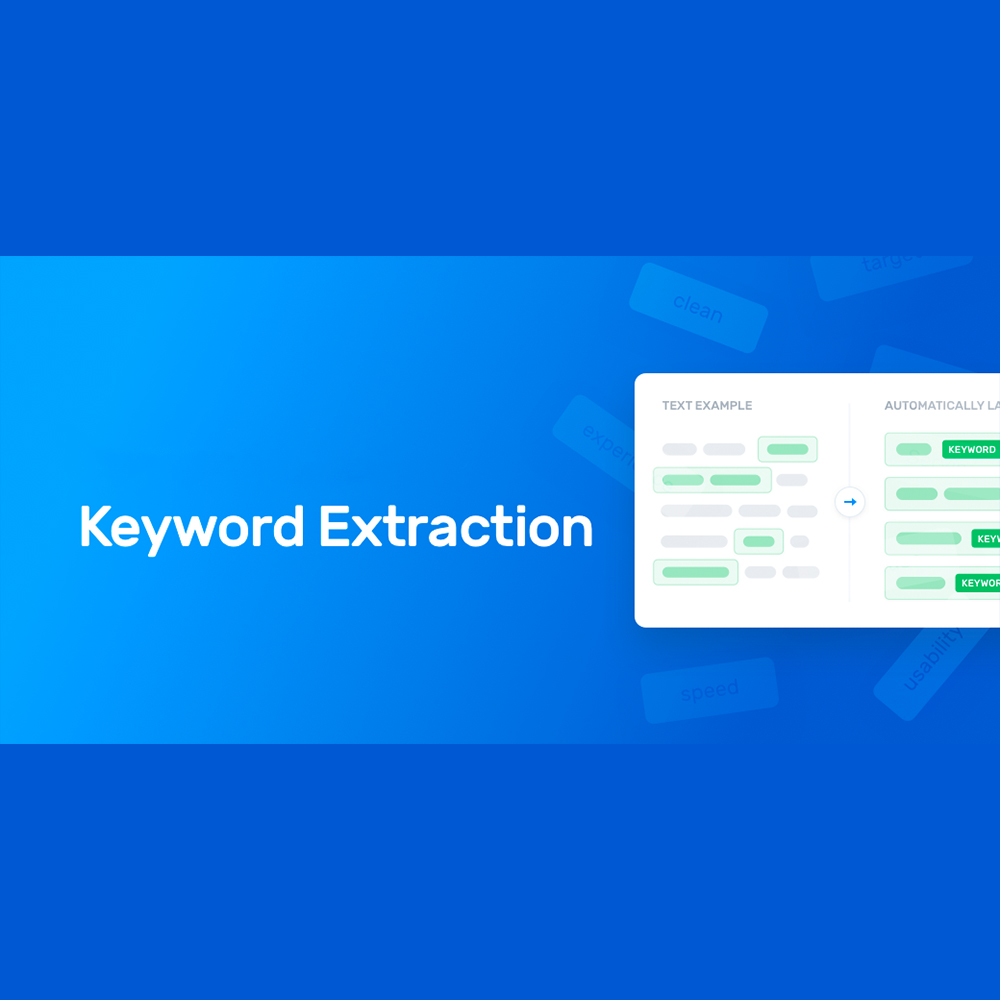 Language Detection
Detects language used by the user. Content can then be served up in the user's own language, either automatically or as an option.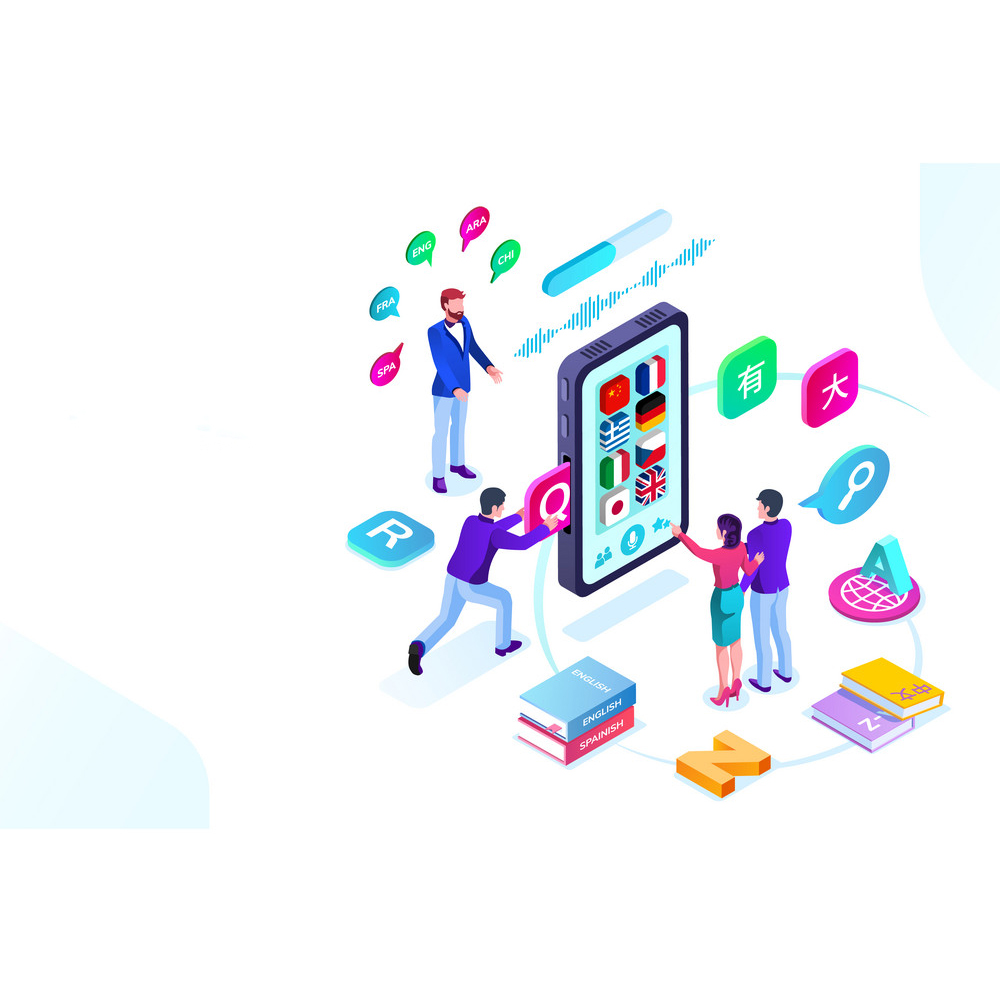 Machine Learning (ML) Image Categorisation
Enables the product to categorise and cluster images based on similarities. Can be used for managing large amounts of images quickly.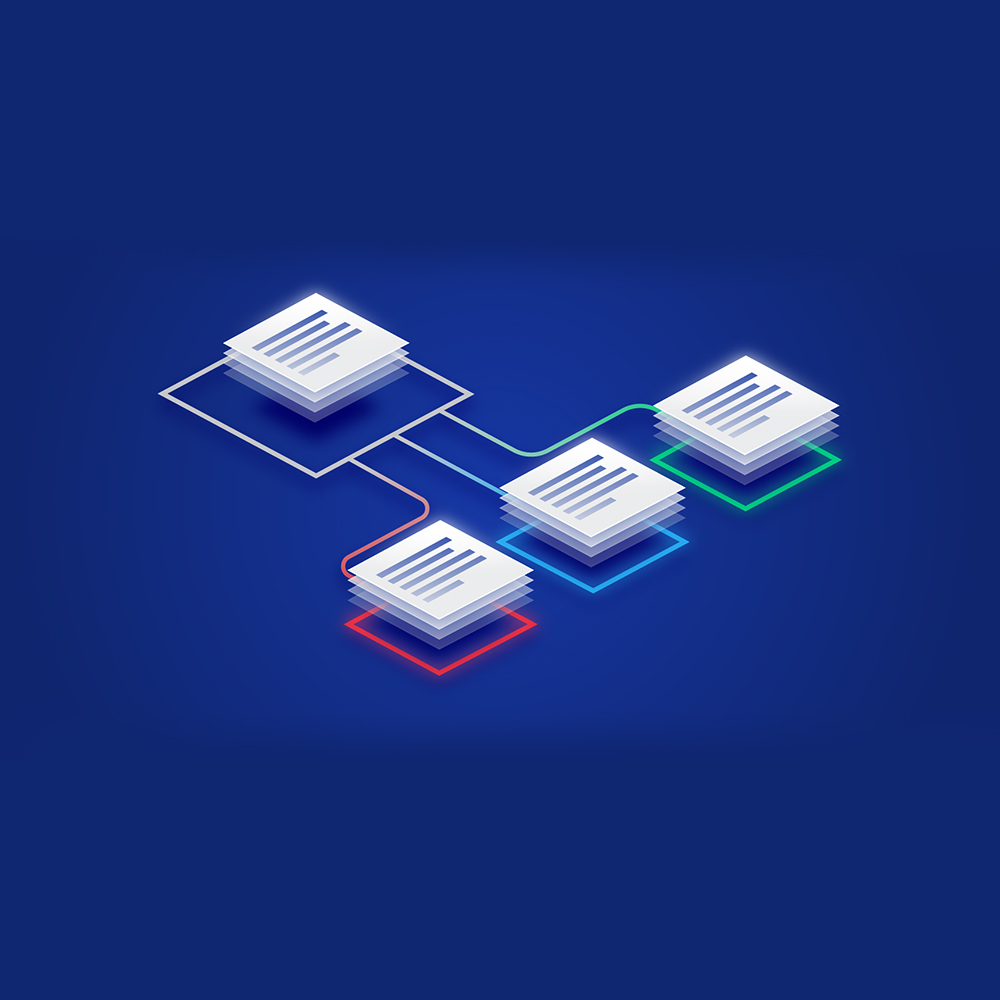 Multiple Gesture Recognisers
Enable multiple gesture recognisers within the product. Enables different actions, such as tap and zoom, to happen at the same time.
Product Recommendation Engine
Predicts and shows items a customer is likely to buy. This is based on cart content, order history, and browsing behaviour.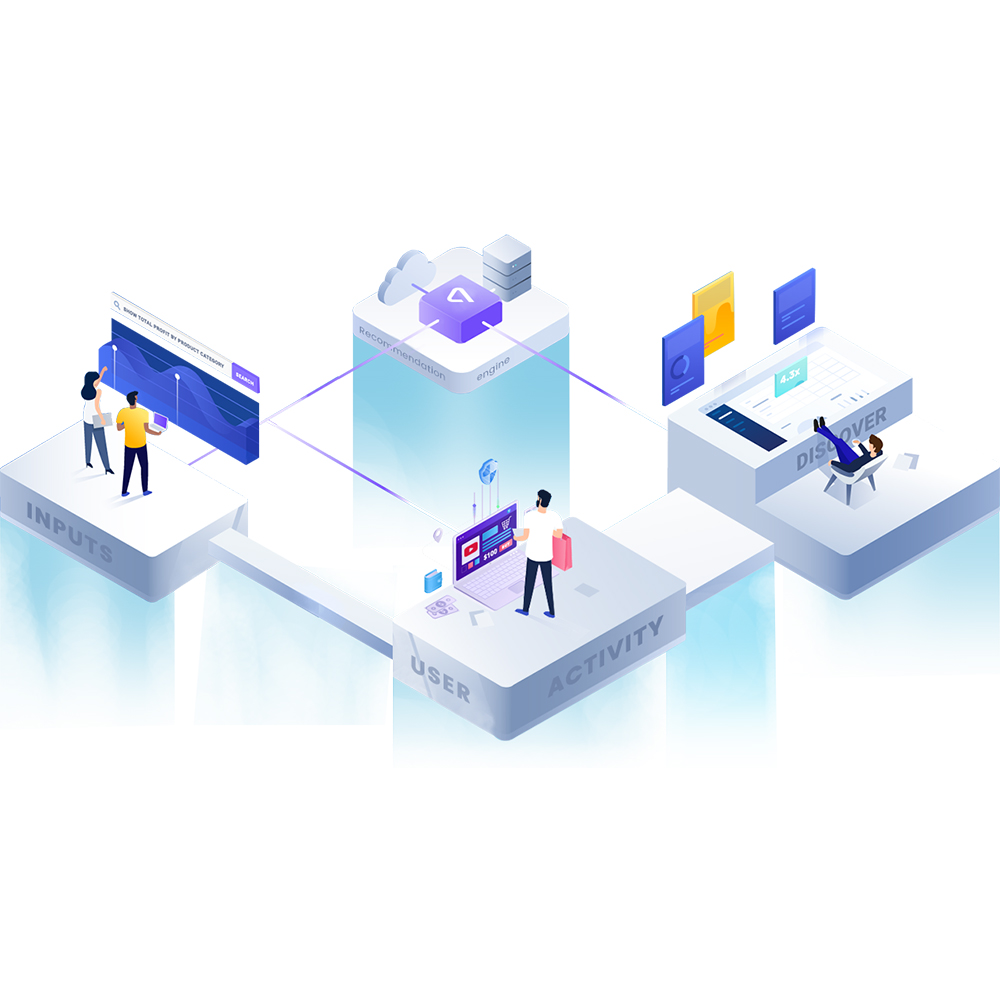 Repeating Task
Create a series of tasks that happen at the same time over a specific period. Saves time compared to creating the same task multiple times.
Sentiment Analysis
Uses Machine Learning to analyse the sentiment of any text. Displays the results in the product to help you understand your audience's feelings and attitudes.
Smart Categorization
Automatically sorts tasks by due date. Helps users prioritise and quickly see what needs to be done today, tomorrow and in the future.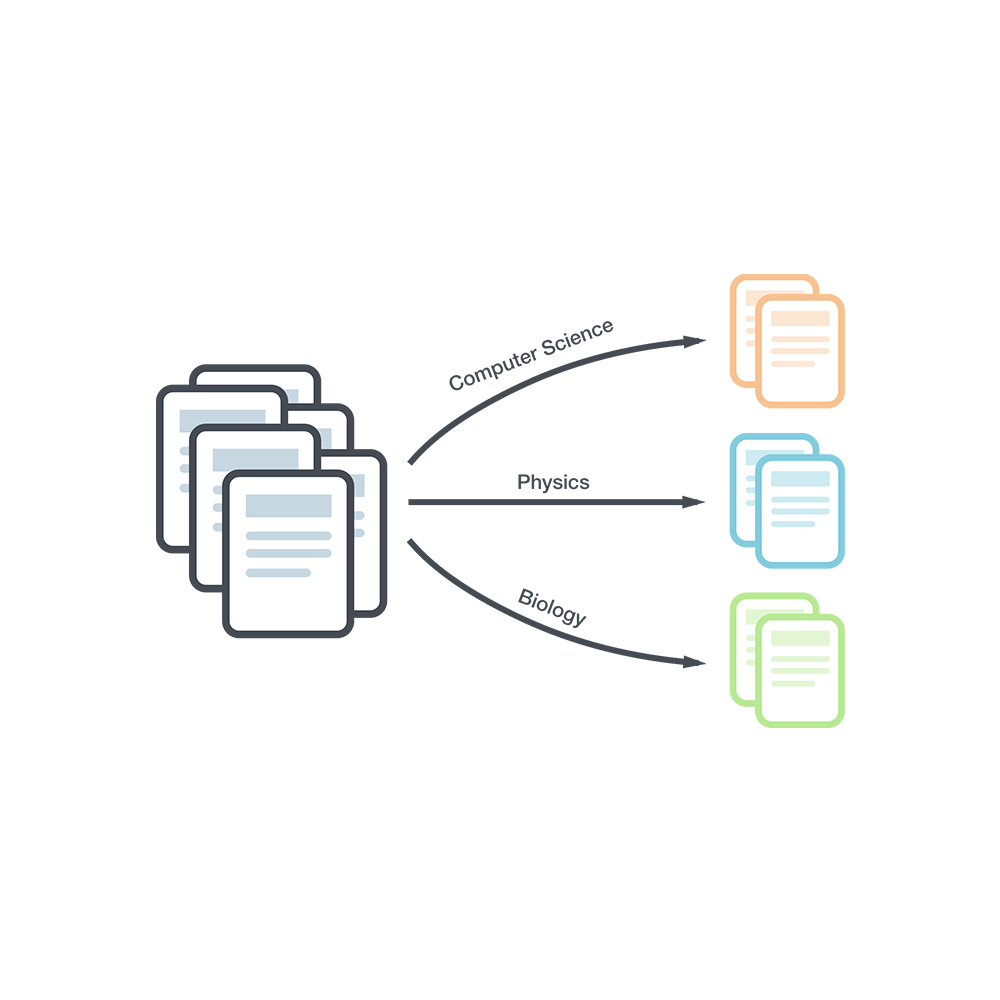 Targeted Feed
Shows users a feed of activity based on their interests and what they engage in. Users get a relevant, personalised feed that uses analytics, ML and a recommendation system.
Text Comparison
Paste two pieces of text or code and compare them inside the product. Any differences found are highlighted for quick reference
Visual Search
A form of search that uses images instead of text. Users upload an image, and the product shows search results based on what it 'sees'. Example: User takes a photo of a dog and the product identifies the breed.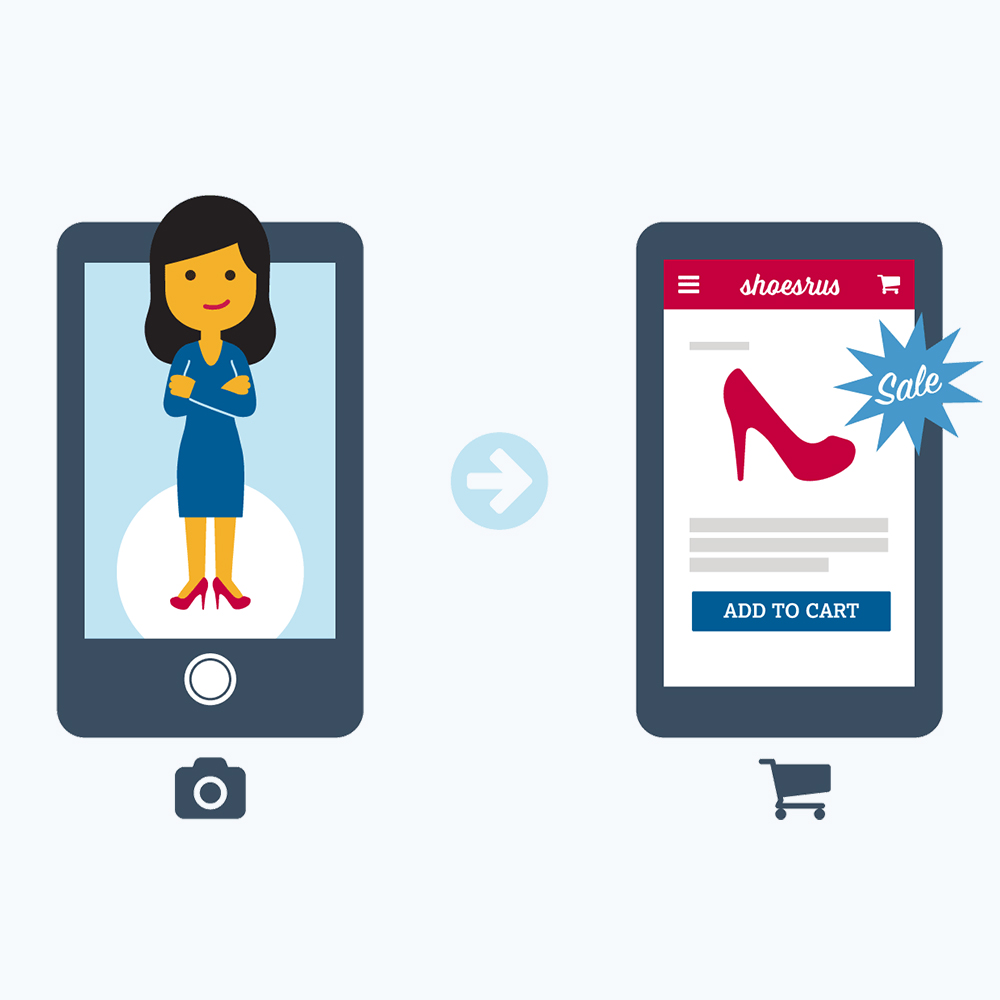 Video Ads
Show video ads inside the product. Adapts to your needs, with options to choose video length, and any clicks/actions needed.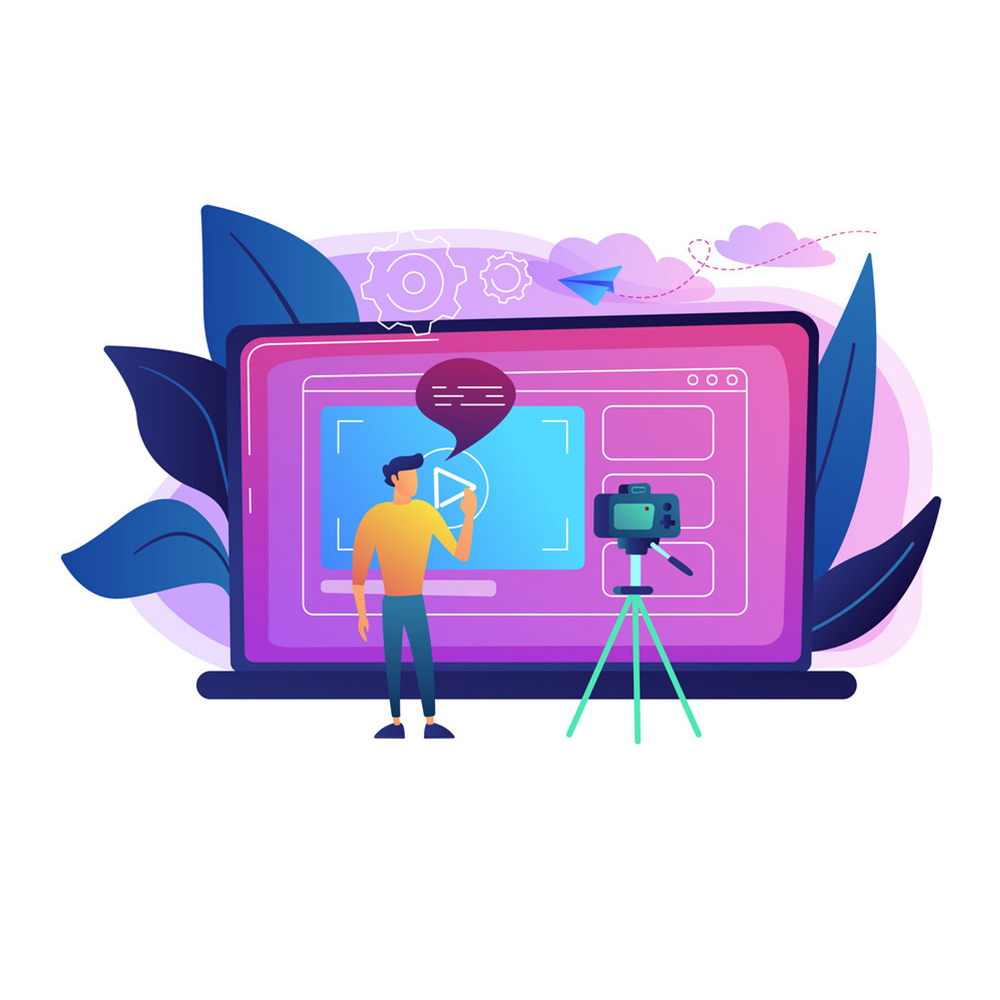 Statistics & Reports
Users can discover how the content they publish is performing. A single dashboard shows pageviews, bounce rate, time on page, giving insight into what content is working best.
Session Reporting
Log incoming and outgoing connections to the product. Helps you identify potential security breaches and monitor suspicious behaviour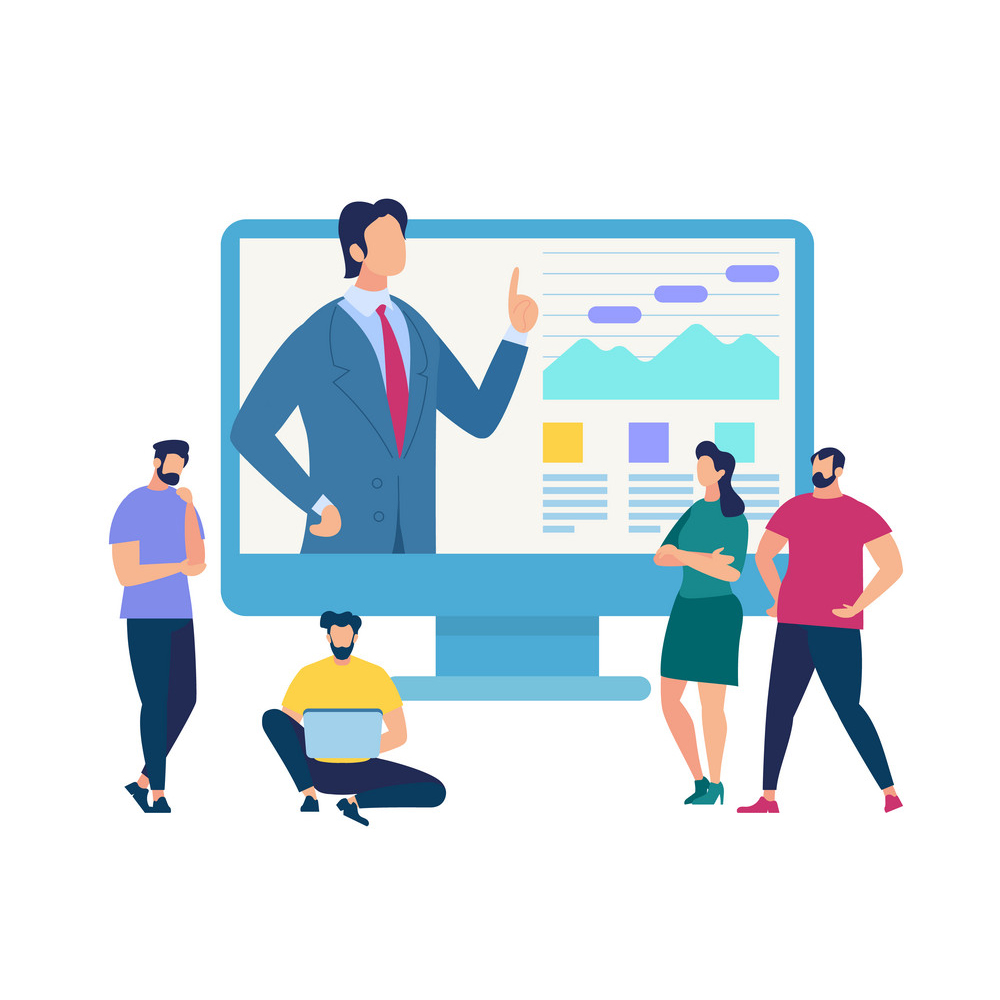 Budgeting & Forecasting
Uses your data to help forecast expenses, revenue and budget. Includes a dashboard for organising and viewing different metrics together in one place.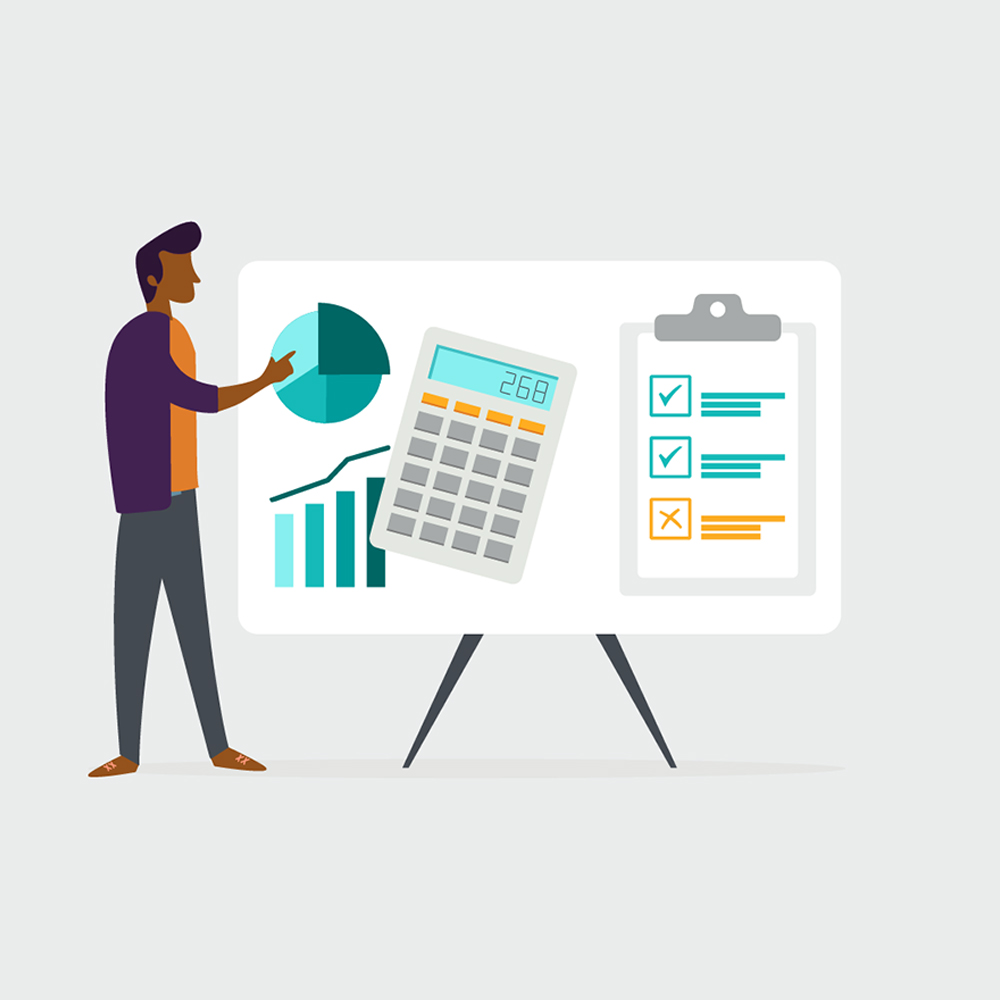 Ad Manager
Choose when and where ads should be displayed to users. This feature can help with monetising the product, or showing users relevant messages.
Deep Linking
A URL is created and whenever someone clicks on it, the product either opens a specific location inside the product or invites them to download to their device. A quick tactic for highlighting particular aspects of the product to different target audiences.
Sales Reporting
Generate a sales report showing the metrics you need. Includes the option to filter by date to evaluate historical performance.
Referrals
Add a referral program to your product. Existing users can share your product, and you can track if this results in more users signing up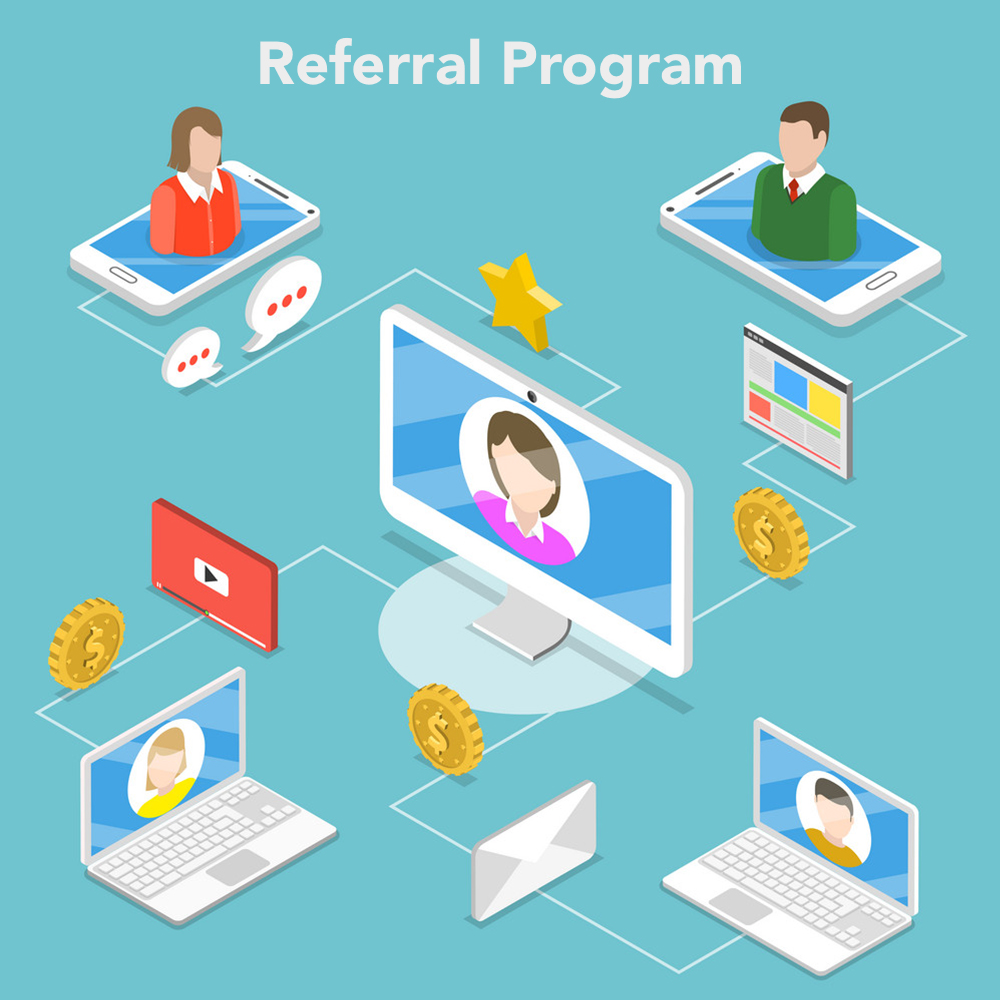 Automated Prioritisation
Highlight tasks that are due and overdue. Orange = up to 24 hours over a deadline. Red = 24+ hours over a deadline.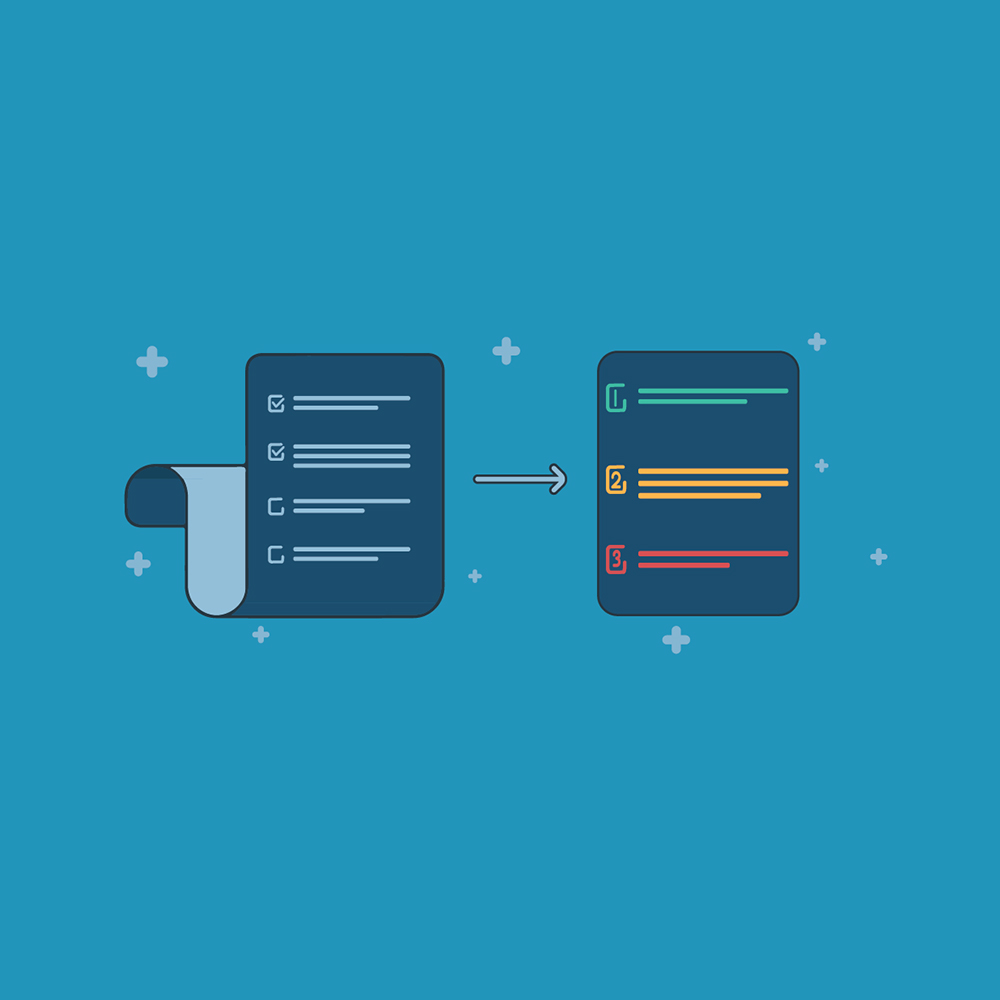 Time Tracker
Track how long a user spends on a task inside the product. Log manual times, or set the tracker to start and stop based on actions that suit your goals
Team Builder
Enable users to create, edit and view teams. Photos, names and profile information can all be viewed from a single visual dashboard.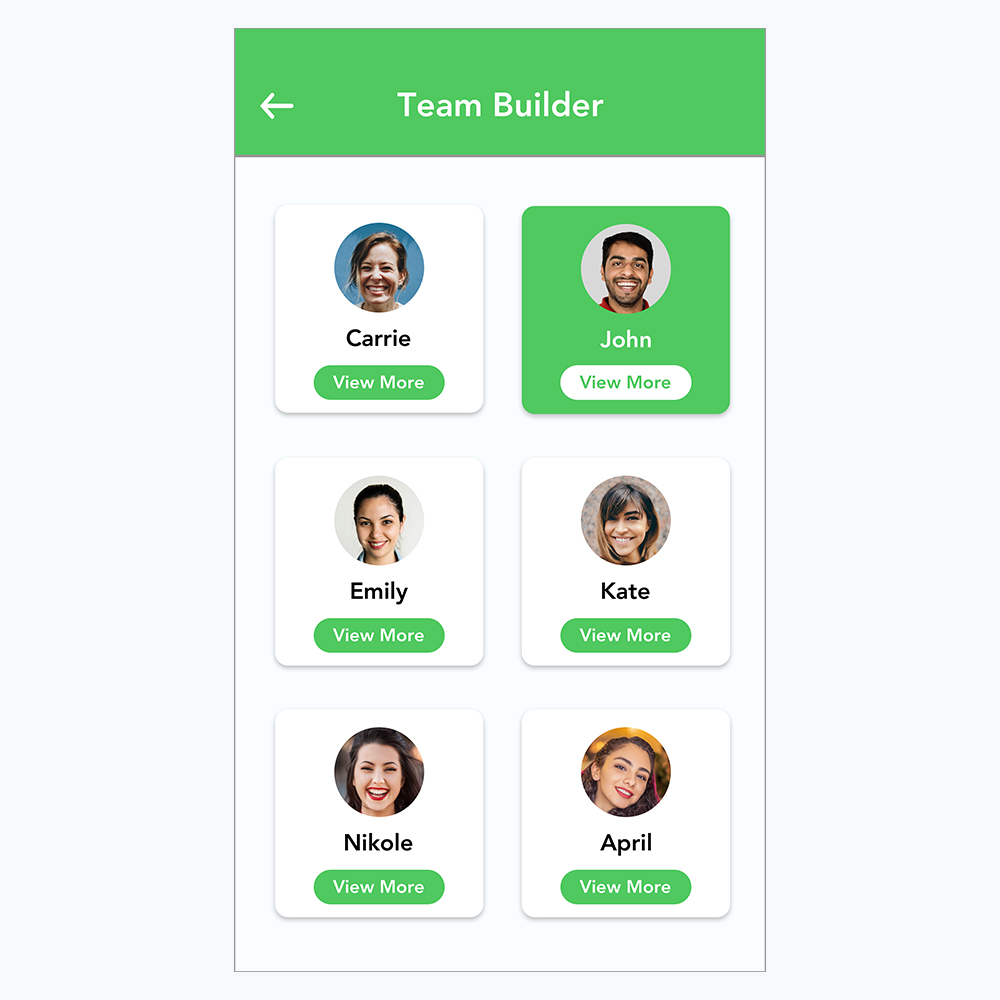 Task Blocker
Users can highlight tasks to be completed urgently. Makes it easy to identify any blockers and helps keep teams aligned.
Scheduling
Organise tasks into a schedule. Includes the option to prioritise for supporting project management.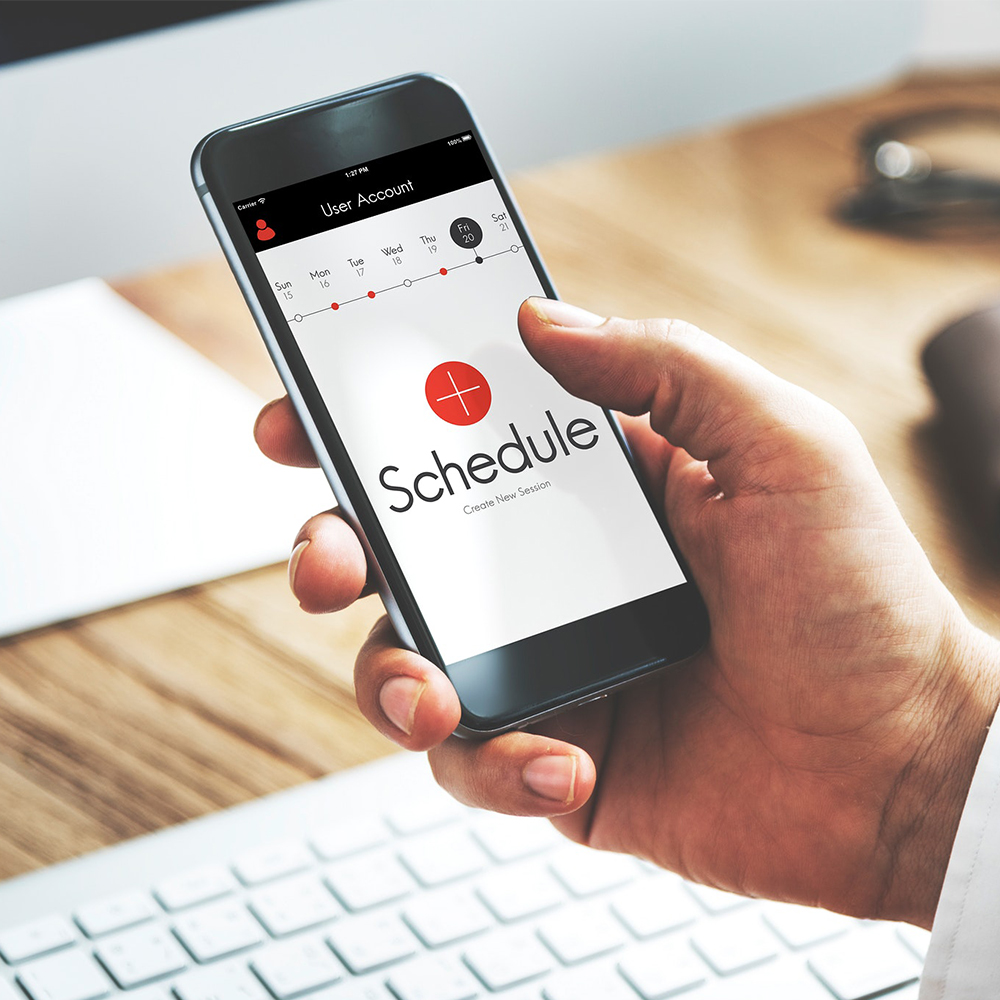 Task List
Ability to create, manage, and track a TO-DO list of tasks.
Prioritise
Enables users to manage the tasks they have. Includes options to assign priority levels and due dates, to manage time and workloads.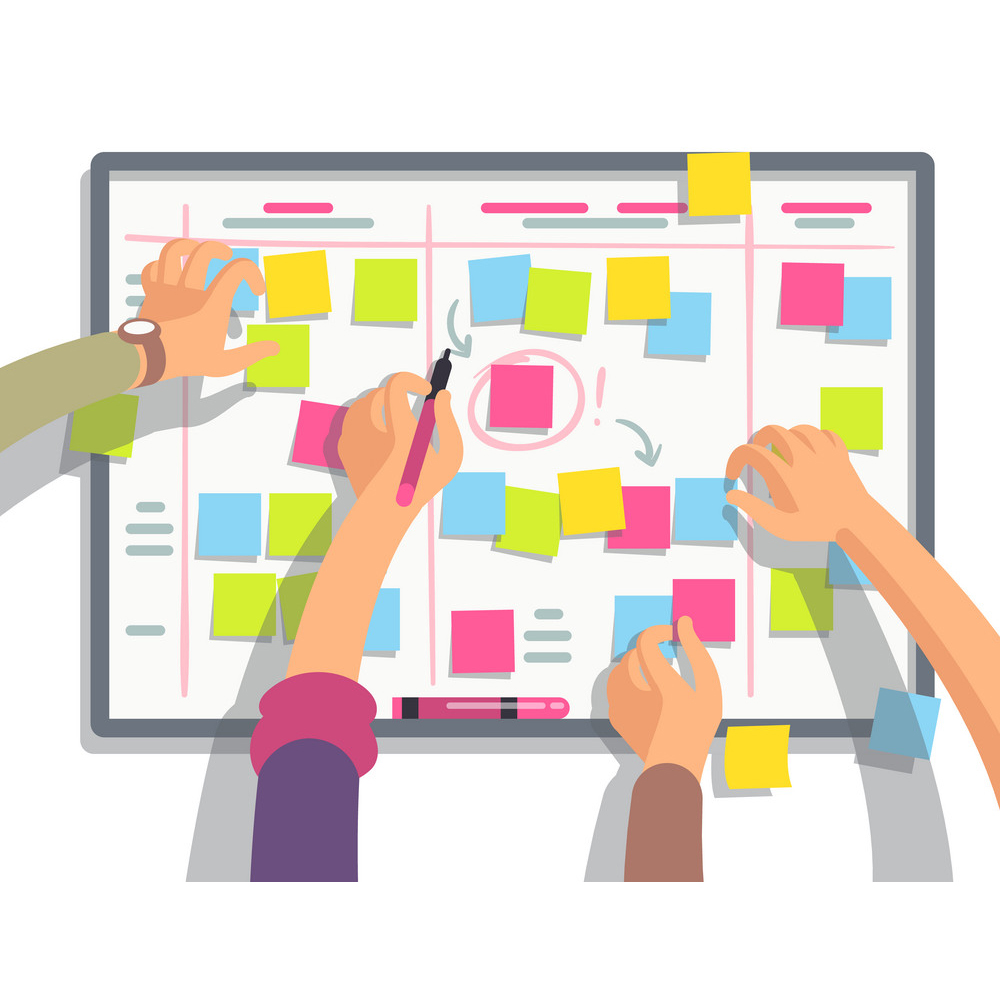 Accept CC
To accept credit cards in your app all you need is an Authorize.NET marchant account. Add this feature to your app, configure it with Authorize.NET merchant ID and API Key. Selling products in your app should be easy and secure.
Alarm Button
Alarm or Panic Button. Send automatic Panic Emails or SMS messages to configured reciepients. It will send out your location on the map plus will capture sound and/or video footage recorded automatically. Great for bail bonds, medical, legal or other emergency communication needs.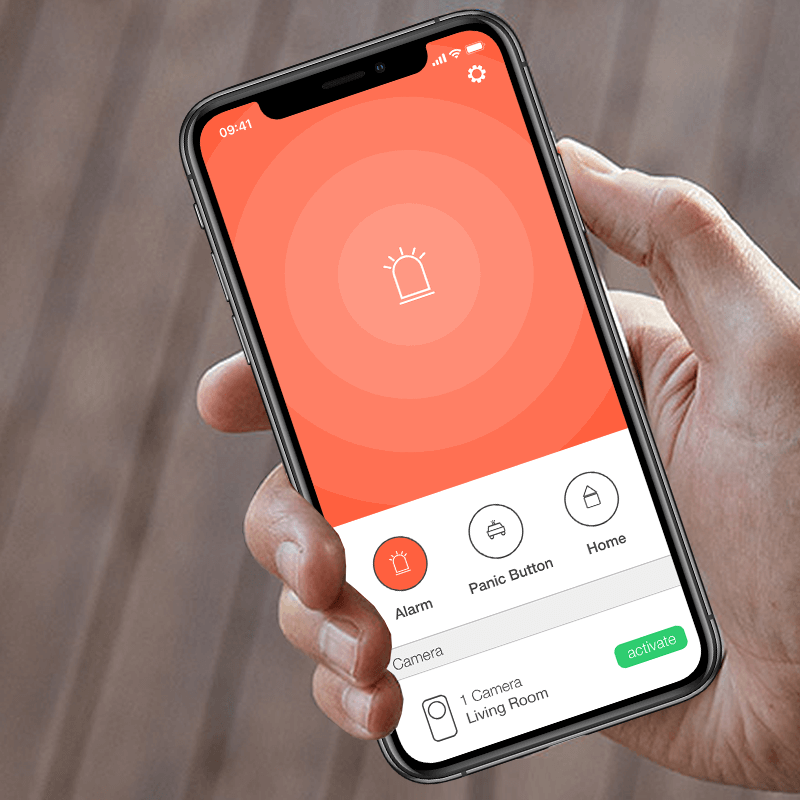 Appointment System
The best business tool that allow clients to book, reschedule and cancel appointments through your app. Lets you create more than one booking page if you need, where you can customize details such as location, price, appointment duration, and cancellation policy. Each service can also have its own intake form for your clients. Supported Calendars: Google Calendar, iCloud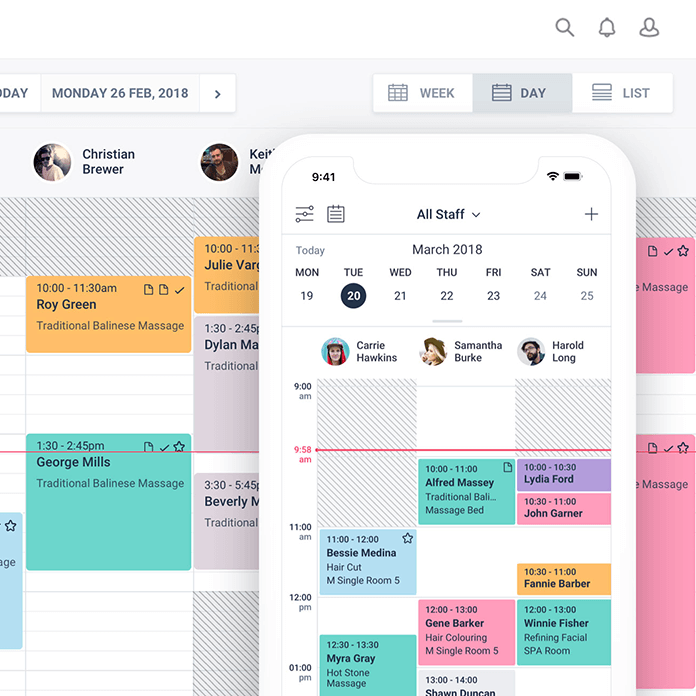 Audio Library
Audio books. Create your own audio book library.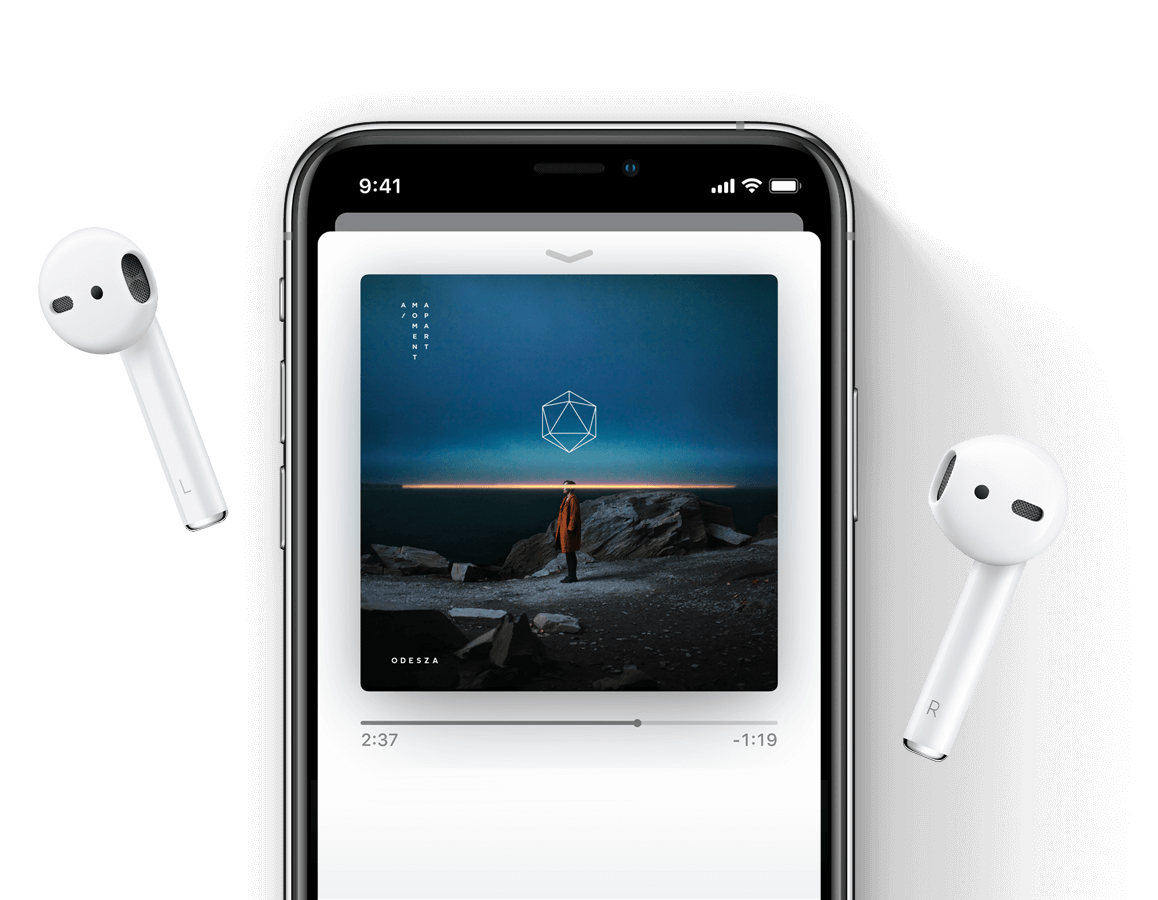 Audio Stream
Audio Stream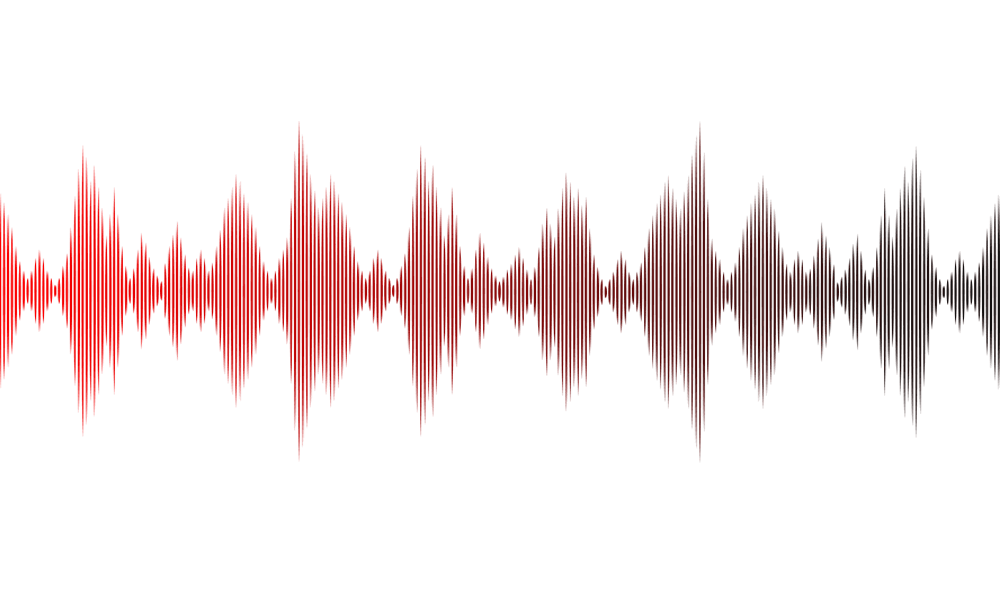 Conference Call
Audio Conference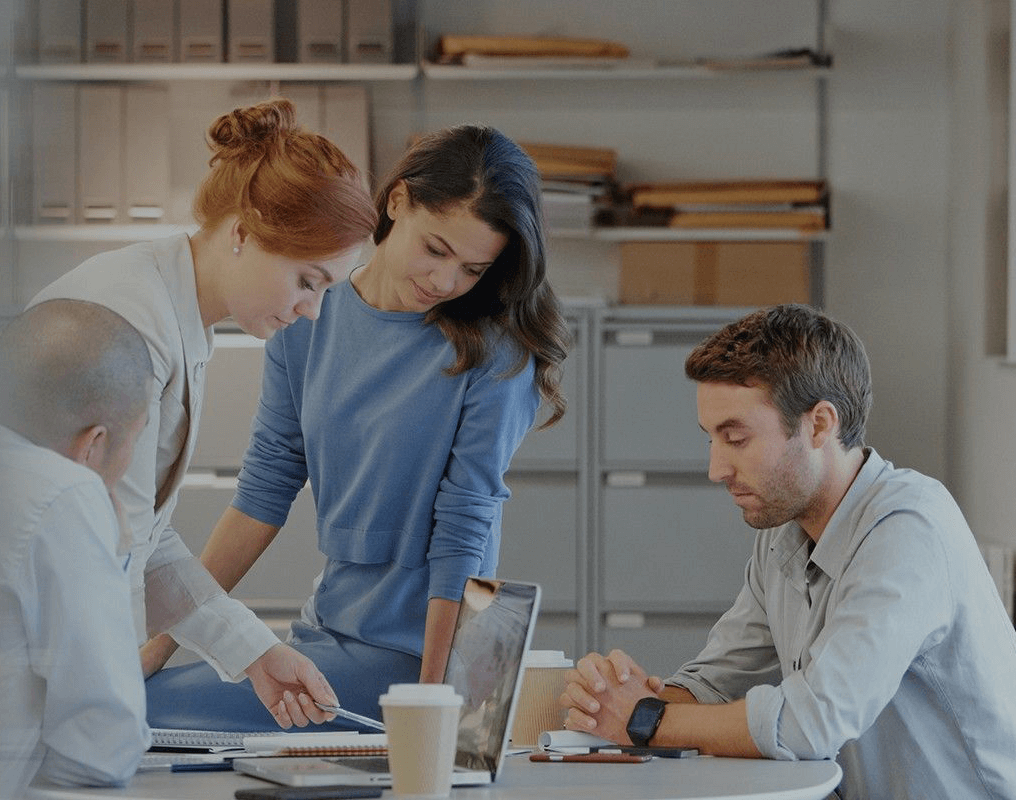 Direct Video Call
Video Conference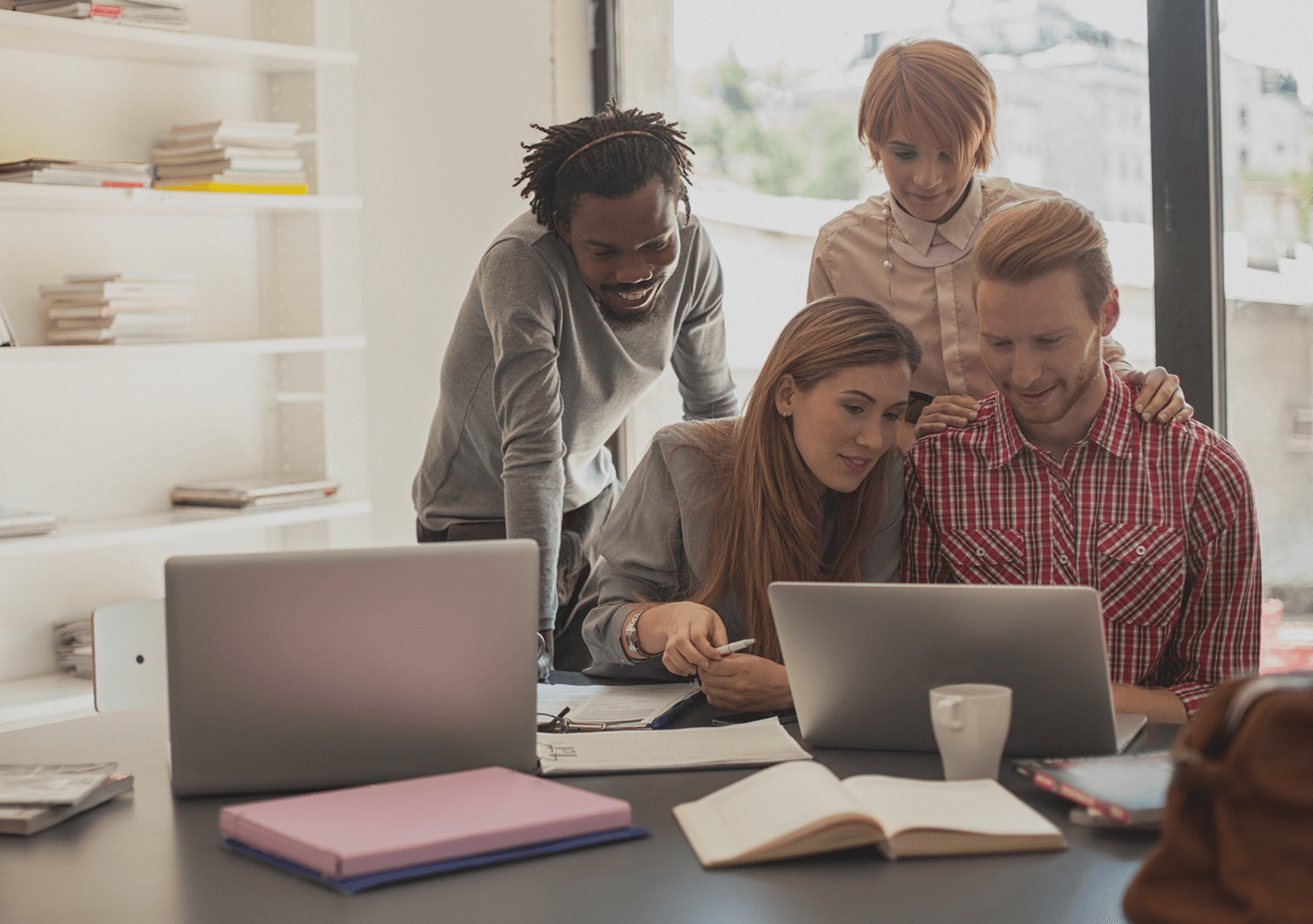 Email Login
Login or register with email, forgot password, reset password.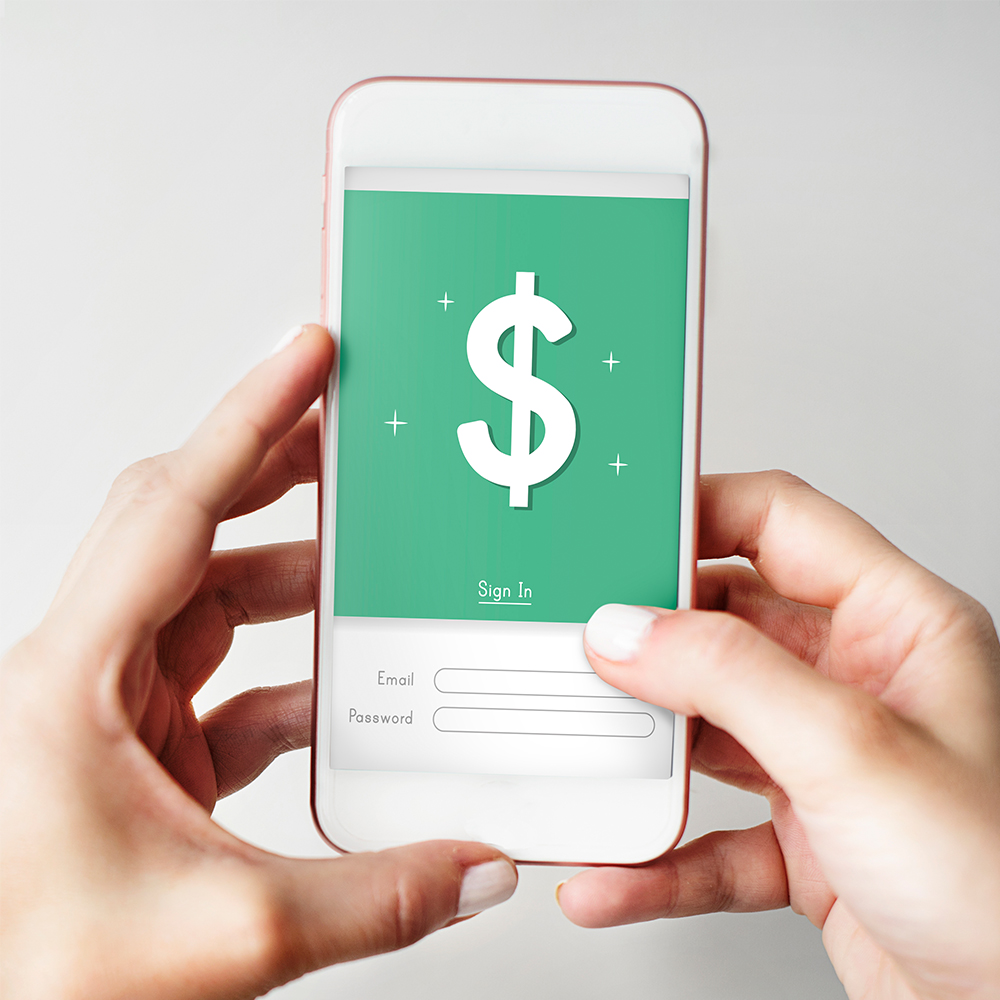 e-Signature
e-Signature re-invented. Leave the phone lines open for new business by having your clients e-sign documents directly from your mobile app. Streamline paperwork and process cases easier.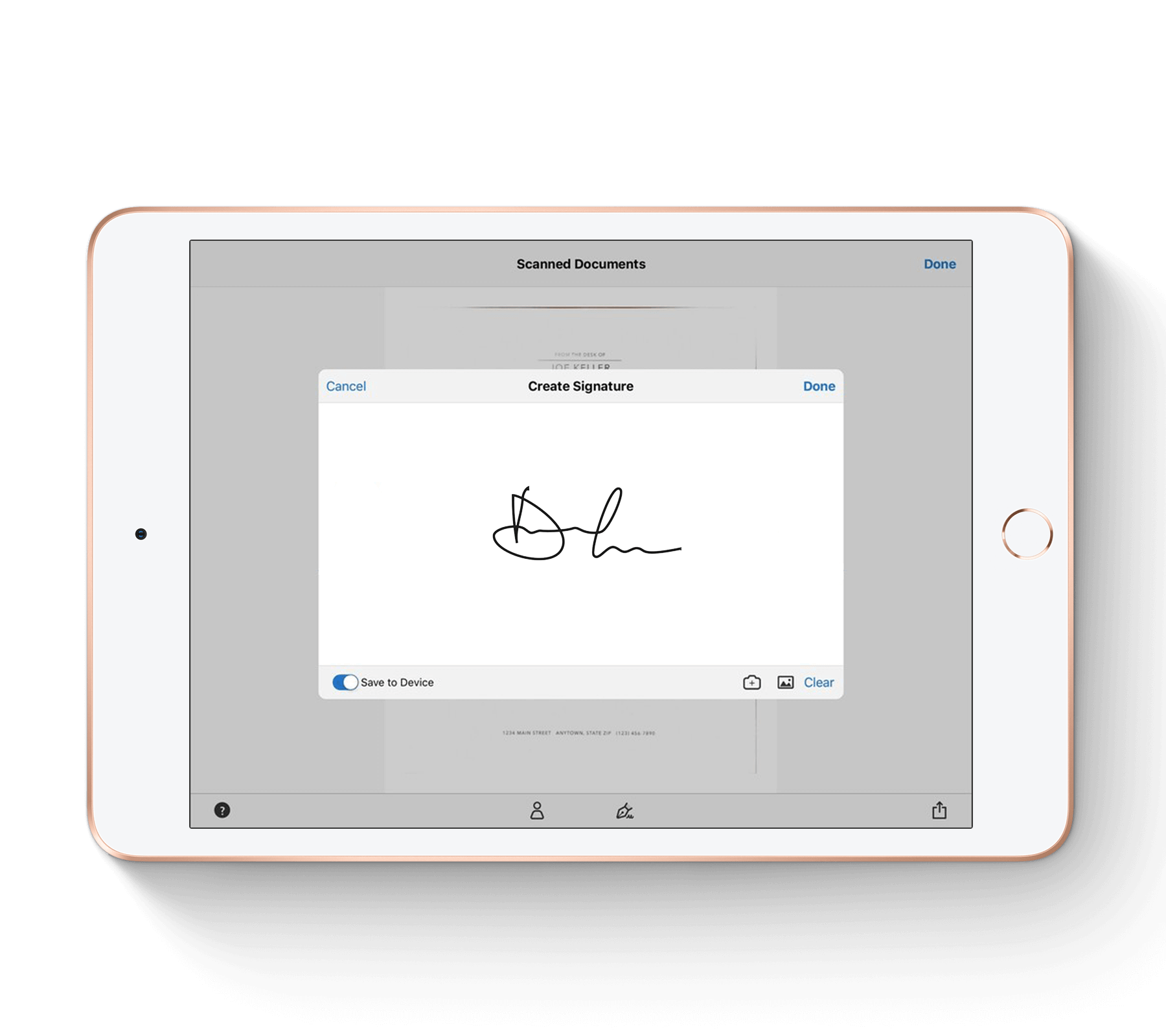 Geofence
A geofence is a virtual fence that's placed around a real-world location. They can range in size from very small (encircling a store) to very large (covering an entire city). Most often, geofences are placed around specific buildings or other points of interest. Someone with a phone and your app installed on it will receive a push notification when they enter or exit a geofence you define.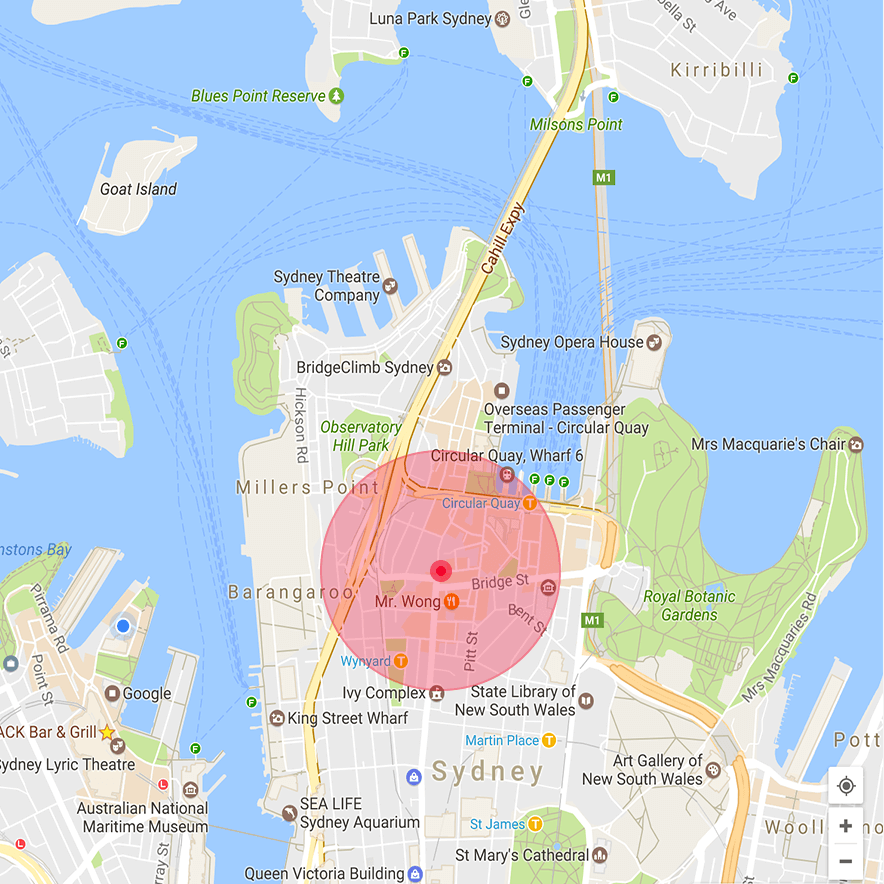 Gps tracking
A GPS tracking unit is a device, normally carried by a moving vehicle or person, that uses the Global Positioning System to determine and track its precise location, and hence that of its carrier, at intervals.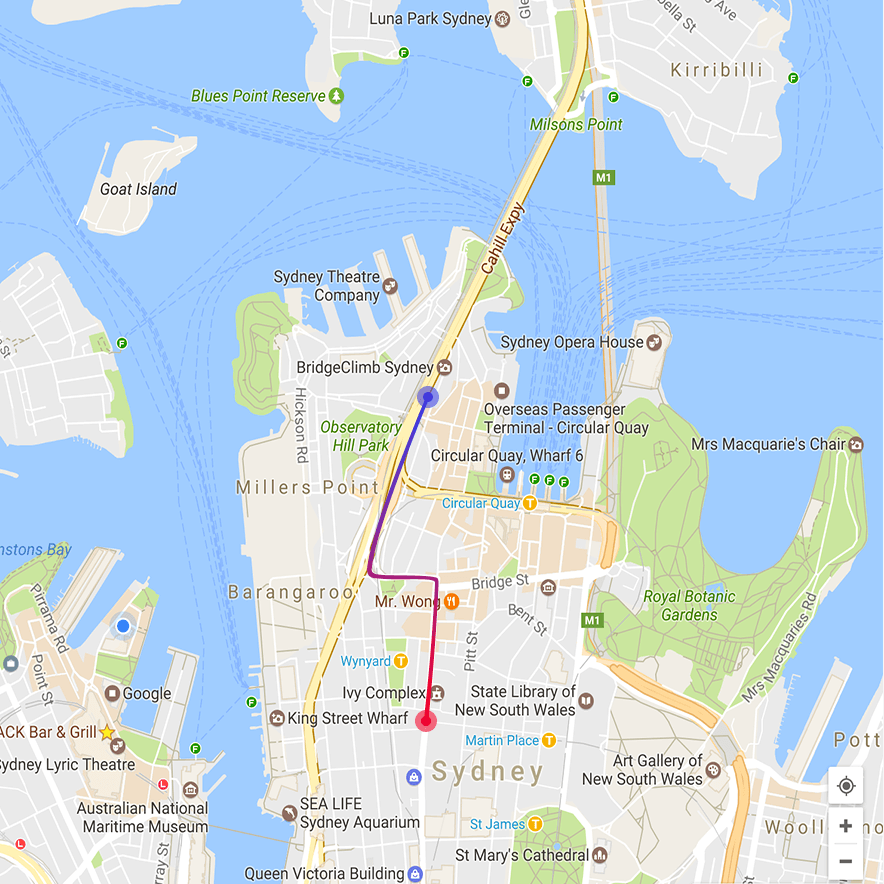 HQ Image Library
HQ Image Library
In-App Purchases
Offer customers extra content and features using in-app purchases, including premium content, digital goods, and subscriptions - directly within your app.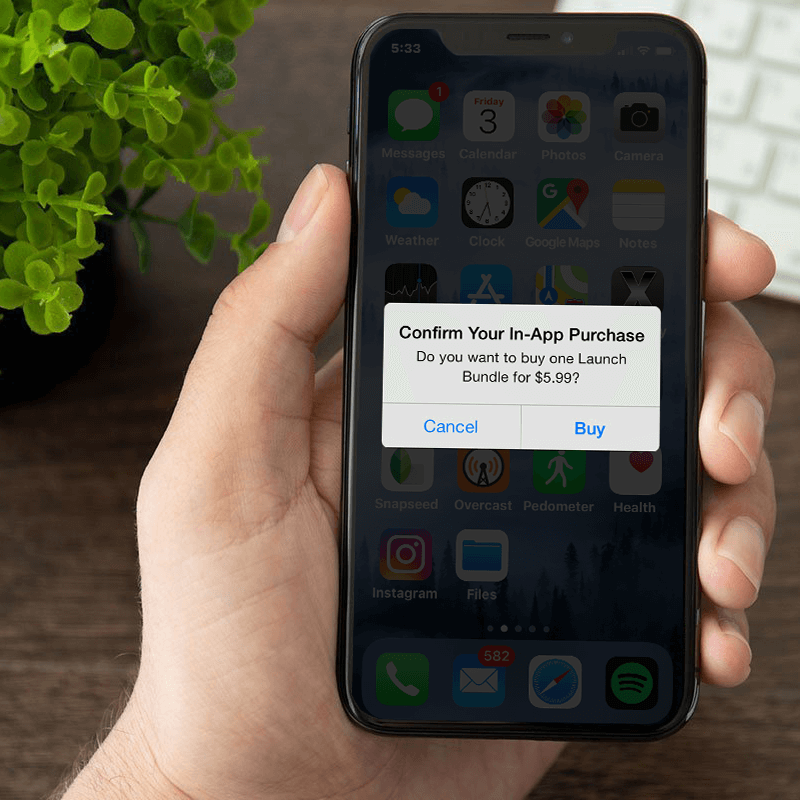 Localization
Language localisation is the process of adapting a product that has been previously translated into multiple languages to a specific country or region.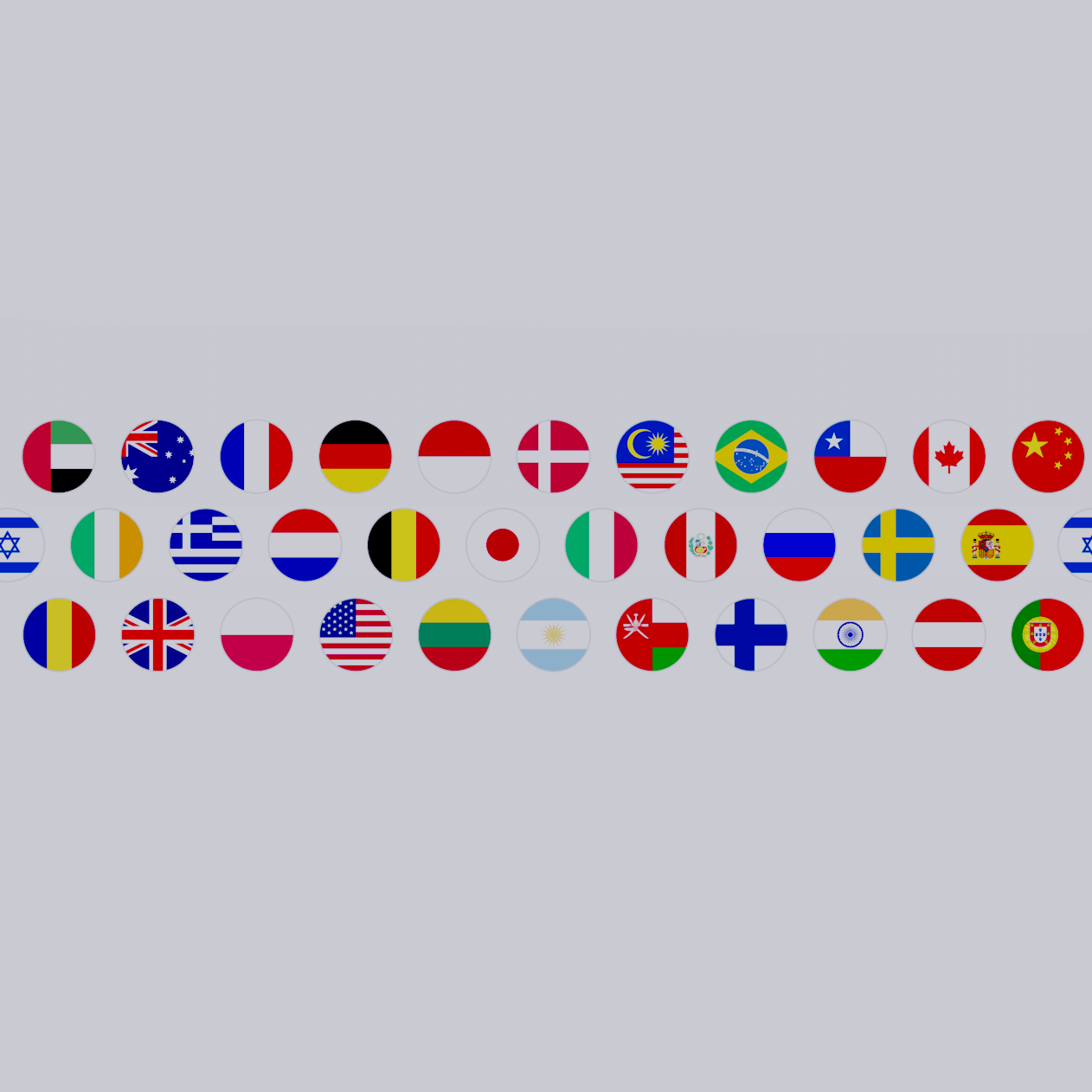 Loyalty Coupon
This feature allows your customers to receive discounts based on their loyalty score. When they make a purchase, their loyalty score goes up. Higher loyalty scores gives higher discounts.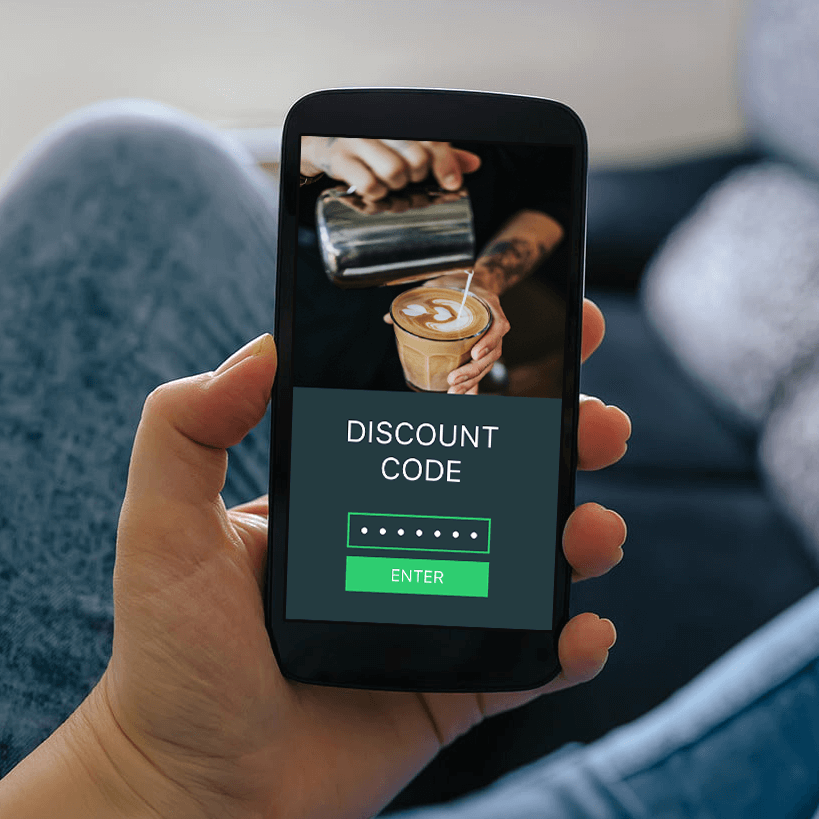 Public Calendar
Public Calendar displays your calendar in your app. People can book time with you via your app. Great if you don't want a complex appointment system but still want to share your calenndar with the public. It integrates with Google Calendar. You manage your schedule on Google and your Google Calendar syncs with your app.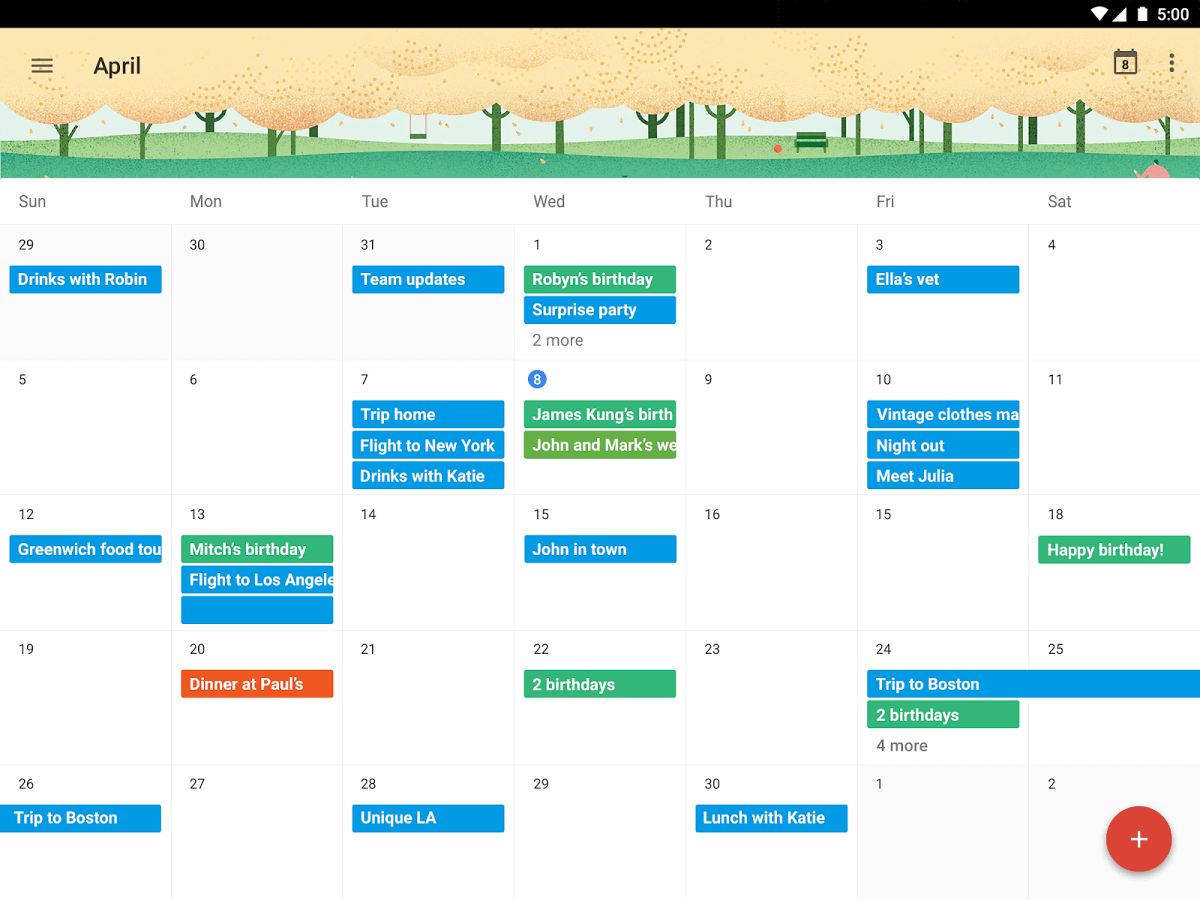 Push Notifications
A push notification is a message that pops up on a mobile device. You can send them at any time; users don't have to be in the app or using their devices to receive them. They can do a lot of things; for example, they can show the latest sports scores, get a user to take an action, such as downloading a coupon, or let a user know about an event, such as a flash sale. Push notifications look like SMS text messages and mobile alerts, but they only reach users who have installed your app.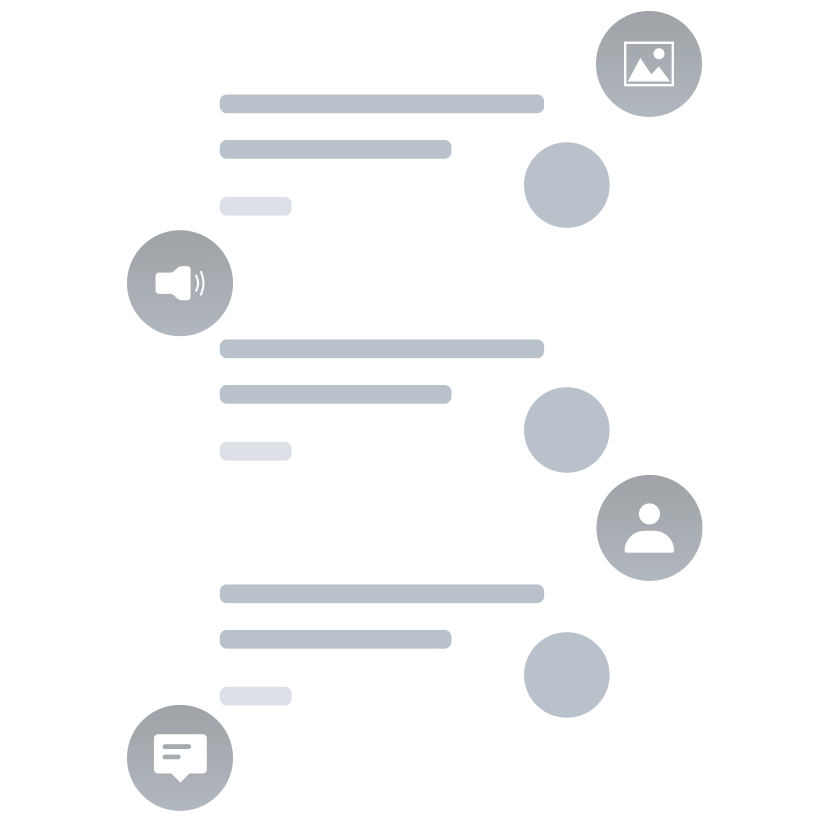 QR Code Coupon
This feature prompts users to scan QR codes at a specific sales point and take advantage of offered discounts.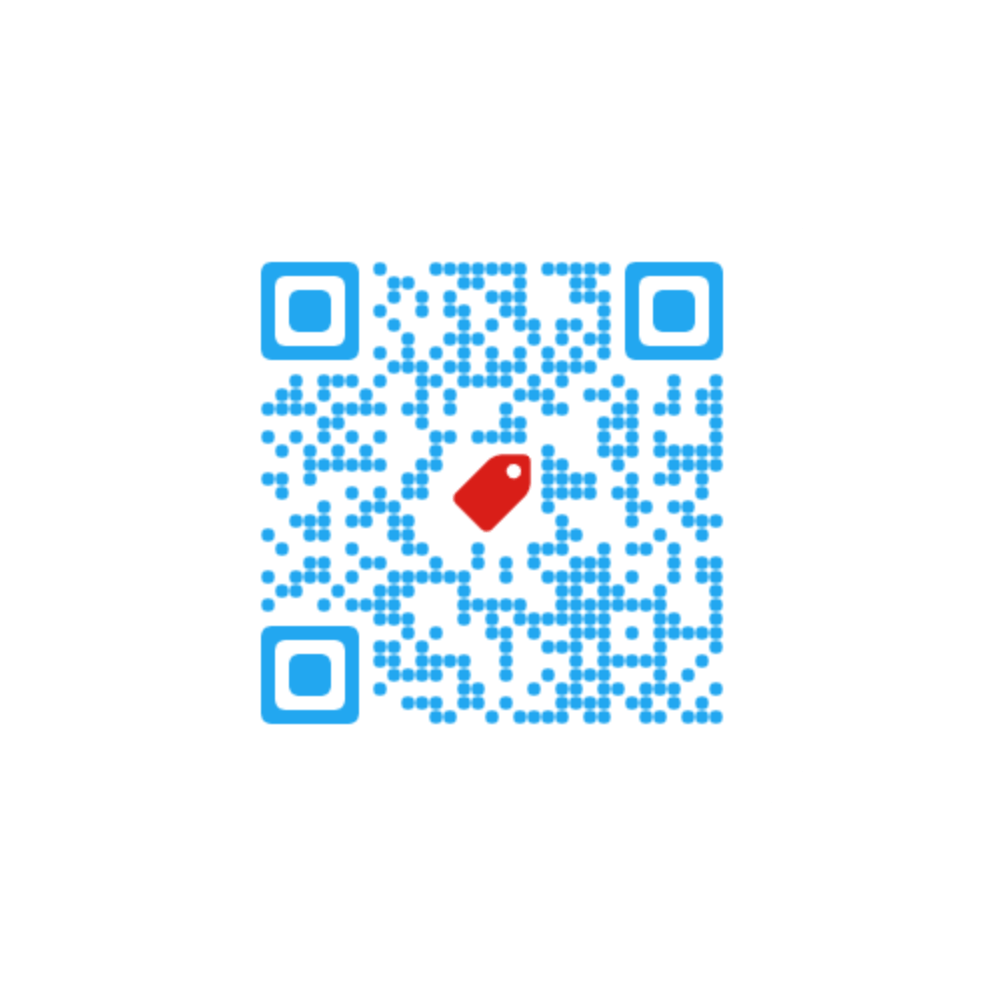 Skippables Advertise Banner
Skippable banner ads are small banners displayed on top of on botton of the device screen. They are about 50px in height and thus are notl bothering people using the app. Create a CPM campaign on skippables.com and earn big from simply displaying tiny banner ads in your app.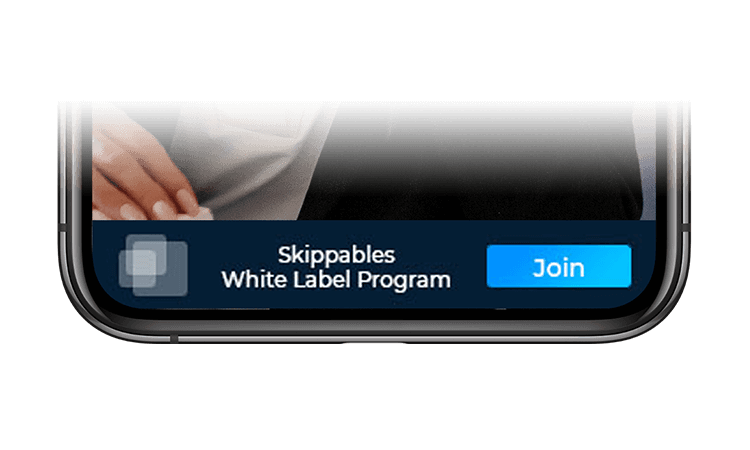 Skippables Advertise Interstitial
Interstitial ads pay a lot. That's your best option if you plan to monetize your app from ads. Skippables have highest audience retention rate in the industry, so you don't risk loosing your audience because of ads.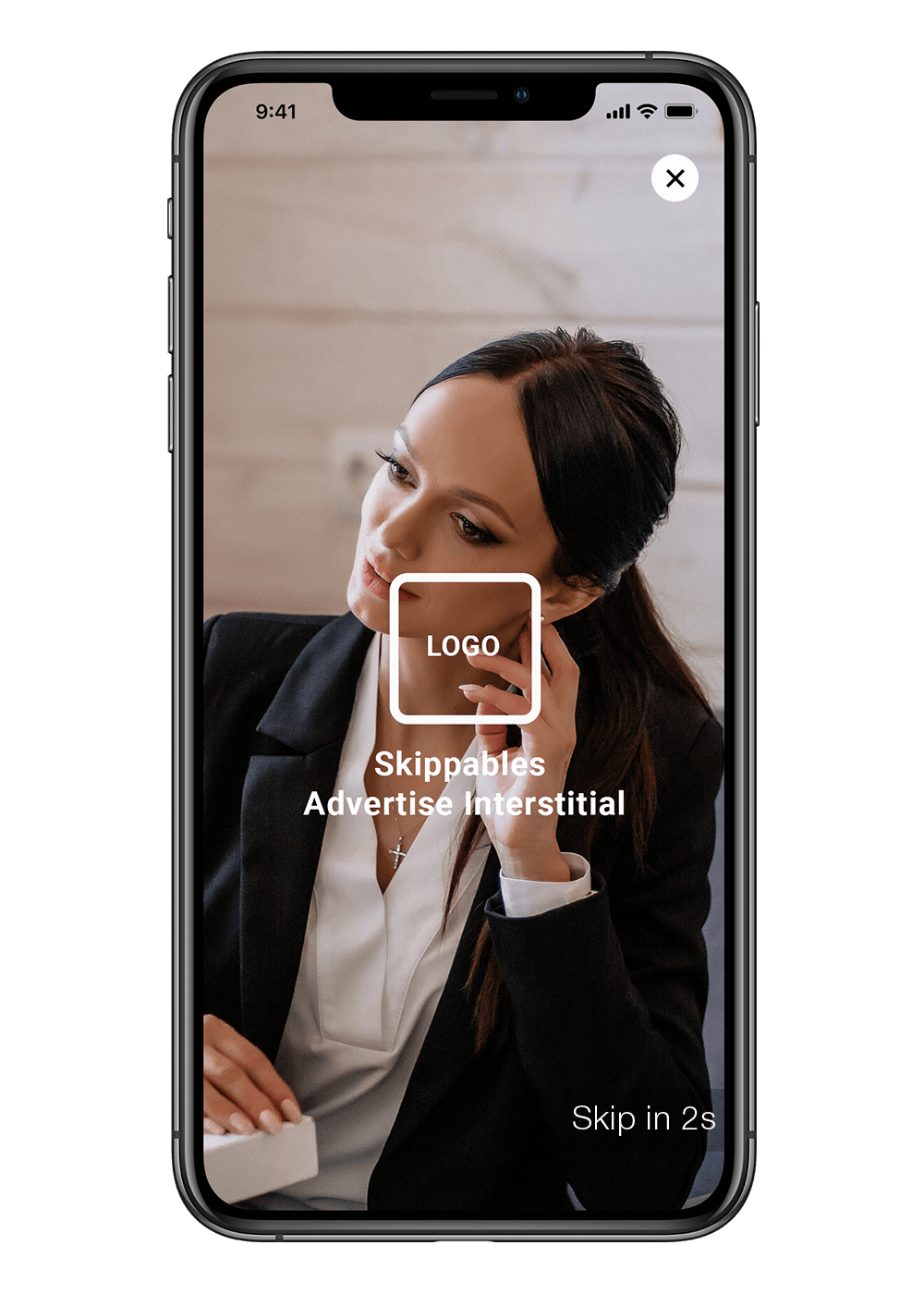 Video Library
You make a list of videos and upload all of them to the cloud. First time application user watches a video it pulls it from cloud. Second and consecutive watches, video is loaded from device storage. Thus, your video content is available even in offline mode, when there is no internet connection.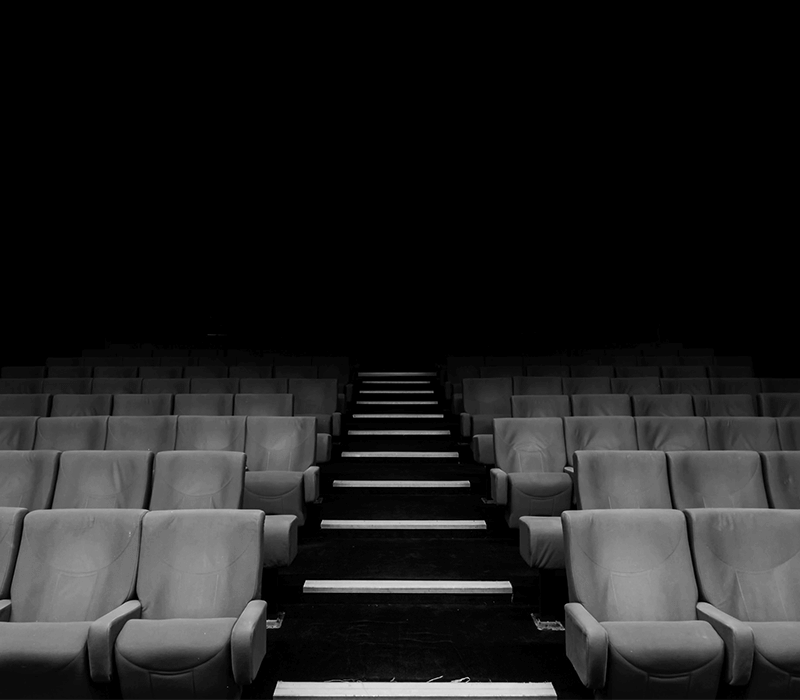 360 View
With this feature, you can enjoy beautiful 360 panorama view. It's very easy to use. Create a 360 degree panoramic view by uploading 8 images each taken at a 45 degree angle.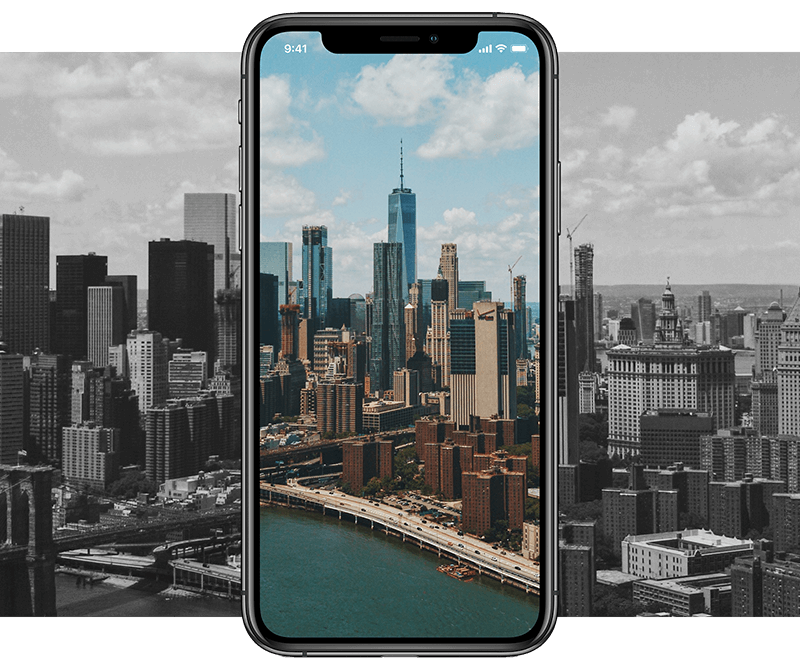 Voice Record List
It records in MP3. That makes the sound files compatible with virtually everything. It is like a forum but in voices. Users record voice messages, along with that MP3 files get uploaded automatically to the cloud and instantly available for other users to listen.